LEDIG STILLING VED HØGSKOLEN I INNLANDET
PhD Research Fellowship in innovation - philosophy and ethics of voice and speech technologies
Deadline: 10.08.2023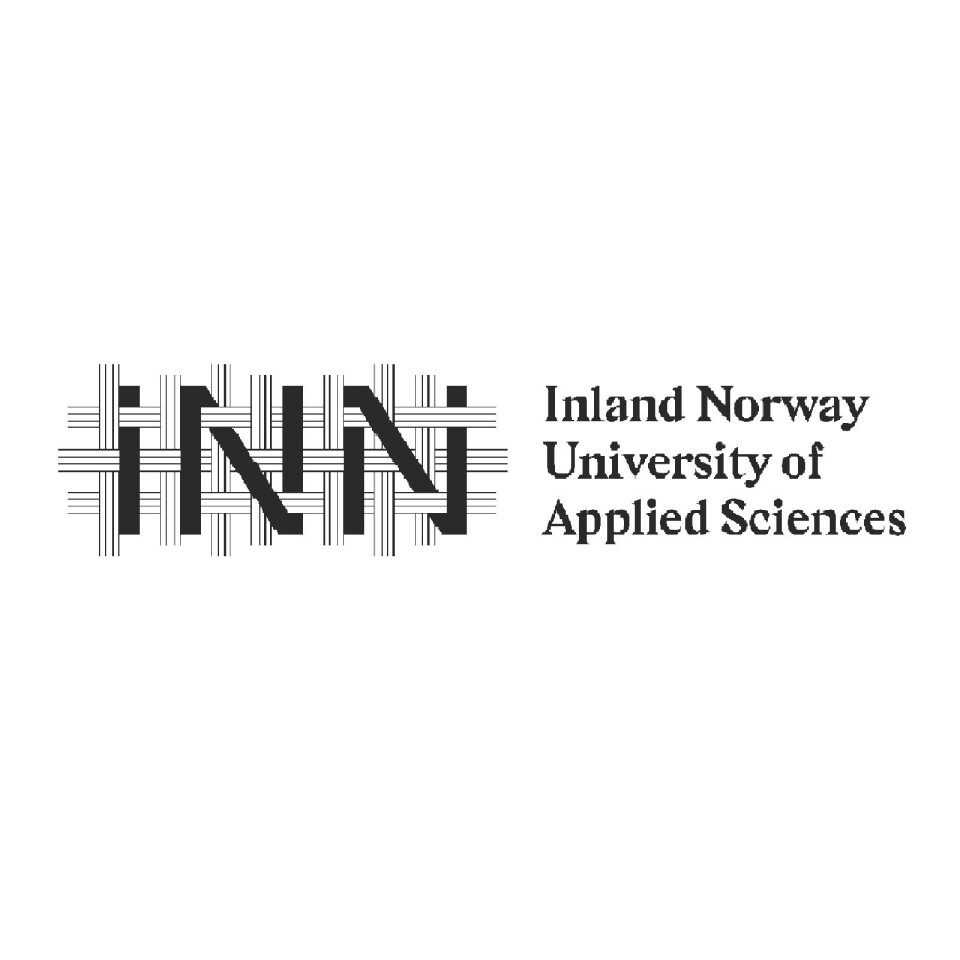 Inland Norway University of Applied Sciences
Inland Norway University of Applied Sciences (INN University) is home to over 16,000 students and 1,500 employees, and has campuses in Lillehammer, Hamar, Elverum, Rena, Evenstad and Blæstad.

INN University aspires to build strong and enduring academic and research environments that will spearhead regionally, nationally and internationally. We are developing a new and better institution with high academic and pedagogical quality, aiming at achieving university accreditation.

Our vision is "Stronger Together".
Inland School of Business and Social Sciences invites candidates to apply for a PhD Research Fellowship in innovation - philosophy and ethics of voice and speech technologies
About the position
A 4-year Doctoral Research Fellowship in the PhD programme Innovation in Services in the Public and Private Sectors (INSEPP) is available at the Inland School of Business and Social Sciences (Campus Lillehammer). The candidate's research project will be on an ethical, or, more broadly, philosophical issue concerning the new voice and speech technologies (see About the project). It will also include relevant perspective(s) from innovation studies.
The 4-year position includes 25% teaching duties. Depending on the faculty`s needs, and the candidate`s competence and desires, employment can be made for a 3-year position, 100% without teaching duties.
The purpose of the PhD Research Fellowship for the admitted candidate is to undergo a research training programme that leads to the successful completion of a doctoral degree. The candidate has to apply to the PhD programme INSEPP and is expected to participate actively in INSEPP's activities.
The candidate will be affiliated with the Department of Law, Philosophy and International studies, Inland Norway University of Applied Sciences. The Doctoral Candidate will be part of the Philosophy Research Group at the same department and can participate in the group's activities, including a bi-weekly colloquium and a reading group.
In addition to training and research activities at INSEPP and at the department, the Doctoral Candidate will have an opportunity to take part in relevant activities of the Perceiving Voice and Speaker project funded by the Young Researcher Talents Programme from the Research Council of Norway and hosted at the same department (for more information, contact Anna Drożdżowicz).
Contact information:
Associate professor Anna Drożdżowicz, e-mail: anna.drozdzowicz@inn.no
Associate professor Lars Christie, e-mail: lars.christie@inn.no
PhD-leader Martin Rønningen, phone number: +47 612 883 18, e-mail: martin.ronningen@inn.no
About the project
Customer service call systems, car information systems, and so-called intelligent voice assistants such as Alexa or Siri have become popular commercial services around the world, entering people's households and assisting them in various pursuits. New voice and speech technologies often rely on artificial intelligence programmes and are developed with an aim to recognise and process human speech, as well as to imitate speech and voice production.
The implementation of new voice and speech technologies is also expected to become more common in the public sector, for example in healthcare or education services in public institutions. Voice and speech technologies powered by artificial intelligence programmes are being developed to aid second language learning, to support remote healthcare delivery during crises and pandemics, in counselling or in care for older adults. Efforts are being made to make voice assistants sound attractive, trustworthy and humanlike, as well as to make their perceived audible personalities appealing and conversationally engaging.
Auditory and linguistic environments are being shaped by voice and speech technologies. Communication and social interactions in the public and private sphere are being transformed. Some of the voice intelligence technologies are also able to extract information about users, concerning for example, their height, age, current mood, based on what they say and how they sound. Such information can and will be used for the purpose of user profiling.
The growing presence of the new voice and speech technologies in private and public services poses interesting philosophical questions and raises a number of ethical problems:
From a philosophical point of view, how is interaction with so-called intelligent voice assistants different from communication between humans?
How can we responsibly develop, use and govern voice and speech technologies in the private sector?
Should voice and speech technologies powered by artificial intelligence be implemented in specific services in the public sector, such as healthcare or education?
If voice and speech technologies should be implemented in the public sector, what are the normative constraints that should guide their implementation?
How should we address the privacy and confidentiality issues raised by voice and speech technologies and their applications in services in the private and public sector?
How should voice assistants be designed so as not to reinforce negative social stereotypes and behaviours in services in private and public sectors?
We are looking for candidates who can develop and pursue a PhD project concerning these and similar research questions/areas. Please note that projects focusing on language technologies without a clear connection to voice and speech processing fall outside the scope of this call.
Qualifications
A Master's degree or equivalent in philosophy. We also invite candidates who have a Master's degree in other relevant disciplines, e.g., psychology, linguistics. Knowledge in domains of philosophy relevant for the project will be an asset.
The person to be appointed must have a 2 years master's degree, 120 ECTS, cf. the Norwegian Agency for Quality Assurance in Education's (NOKUT) requirements for admission to PhD-education at Norwegian universities. It is a requirement that the master's education includes a master's thesis of 30 ECTS. As a rule, the average grade must be B.
Applicants with a Master's degree from universities abroad, have to attach "Recognition of foreign higher education" from NOKUT. Instructions on how to get this master's degree assessed and approved are given by NOKUT, cf.
Fluent oral and written communication skills in English.
Personal suitability and motivation for the position.
For information on PhD position in general, see Regulations on terms of employment for positions such as postdoctoral fellow, research fellow, research assistant and specialist candidate.
In assessing the applications, special emphasis will be placed on:
The project's scientific merit, research-related relevance and innovation
The applicant's estimated academic and personal ability to complete the project within the time frame
The applicant's ability to complete research training
Good collaboration skills and an ability to join interdisciplinary academic communities
How to apply
The application and all attachments are to be submitted electronically and should include the following:
The applicant must submit a project proposal with a progress plan (in English or Norwegian, 4-6 pages) that explains how the research work will be carried out and addresses academic relevance, challenges and possibilities within the project. The project description must present a feasible progress plan. It is expected that the applicant will be able to complete the project during the period of appointment. The PhD research fellow admitted to the programme will, in collaboration with a supervisor, prepare a complete project proposal creating the basis for admission to the PhD program. The project proposal plays an important part in evaluating applicants and must show how the project will lead to a successful completion of a doctoral degree within three years.
Application letter
CV (summarizing education, job positions, and academic work)
An academic writing sample of up to 8000 words (in English or Norwegian)
Certified copies of transcripts and diplomas for the whole bachelor and master's degree. An English translation of all education documents is required unless the documents are in Norwegian.
Names and contact information of at least 2 reference persons.
A copy of the master thesis (in PDF)
Attachments must be uploaded as separate files. If the attachments exceed 30 MB, they must be compressed prior to upload. It is the applicant's responsibility to ensure that all attachments are uploaded. Documents submitted after expiry of the deadline will not be considered in the evaluation of your application.
Applications will be considered by an expert committee. Relevant applicants will be invited to an interview.
We offer
An academically stimulating and supportive work environment at a developing institution.
Possibility of professional development in an exciting academic research environment.
Position is paid and placed in position code PhD candidate in the Government Salary Scale
Membership in the Norwegian Public Service Pension, with among other things, good pension and insurance schemes.
For more information about INN University as an employer, please see here.
General information
HINN believes that there is strength in inclusion and diversity. We desire employees with different competencies, professional combinations, life experiences and perspectives to contribute to an even better way of solving problems. We will facilitate for employees who need assistance to realise their goals. Relevant adaptations can be, for example, technical aids, adapting furniture or adjusting routines, work tasks and working hours.
If there are qualified applicants with disabilities, gaps in the CV or immigrant background, we shall call at least one applicant in each of these categories for an interview. In order to be considered as an applicant in these groups, the applicants must meet certain requirements. You can read more on this here.
We encourage applicants to tick in Jobbnorge if they have a disability, a gap in their CV or immigrant background. The ticks in the jobseeker portal form the basis for anonymised statistics that all state-owned enterprises report in their annual reports
Information about applicants may be made public even if the applicant has asked not to be named on the list of persons who have applied. The applicant must be notified if the request to be omitted is not met.