LEDIG STILLING VED HØGSKOLEN I INNLANDET
PhD Research Fellowship in digitalization and sustainability transitions
Deadline: 11.06.2023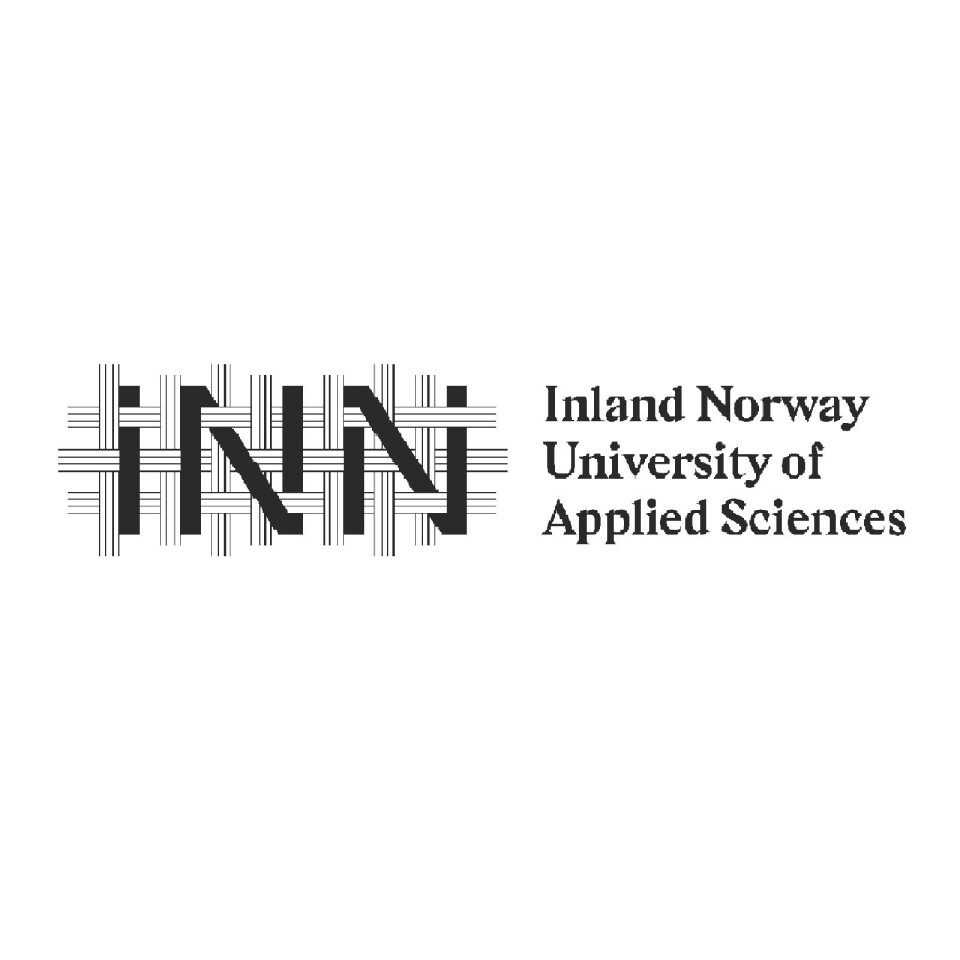 Inland Norway University of Applied Sciences
Inland Norway University of Applied Sciences (INN University) is home to over 16,000 students and 1,500 employees, and has campuses in Lillehammer, Hamar, Elverum, Rena, Evenstad and Blæstad.

INN University aspires to build strong and enduring academic and research environments that will spearhead regionally, nationally and internationally. We are developing a new and better institution with high academic and pedagogical quality, aiming at achieving university accreditation.

Our vision is "Stronger Together".
CREDS/Inland School of Business and Social Sciences invites candidates to apply for a PhD Research Fellowship in digitalization and sustainability transitions
About the position
Center for Research on Digitalization and Sustainability (CREDS), a part of Inland School of Business and Social Sciences, Inland Norway University of Applied Sciences (INN), invites candidates to apply for a four-year PhD research fellowship, which includes 25% teaching duties. The candidate will contribute to the broad field of innovation studies, focusing specifically on digitalization and/or sustainability transitions. The position is part of a joint double-degree Phd initiative with Rennes School of Business, France, and includes an exchange semester at RSB's campus.
Admission to INN's PhD program, Innovation in Services in the Public and Private Sectors (INSEPP), is a condition for employment as a research fellow. After completing the employment process as a research fellow, applicants apply for admission to the program. The final research training plan must be approved and agreed upon within three months of joining the research center.
As a PhD research fellow, you will be an integral part of CREDS and participate in one of its two research groups. In addition, the candidate will be employed at a department of the Business School. The position preferably commences in the fall of 2023 and will conclude with the award of the Degree of Doctor upon successfully completing the program.
For further information, please contact:
CREDS Director and Professor Bård Tronvoll, phone number: +47 907 85 568, e-mail: bard.tronvoll@inn.no
CREDS Professor Johan Kask, phone number: +47 624 30 182, e-mail: johan.kask@inn.no
Head of INSEPP PhD Program Martin Rønningen, phone number: +47 612 883 18, e-mail: martin.ronningen@inn.no
Project Overview
The PhD candidates will join an international team of researchers at CREDS, Inland School of Business and Social Science. We seek highly motivated candidates to research ecosystem transition from a business viewpoint. The project must address the academic challenges identified by CREDS.
CREDS's overarching academic objective is accelerating research on the transitions enabling sustainable businesses and societies. Our primary focus is to understand ecosystem transitions at the intersection between digitization and sustainability, where CREDS has identified five transitions that will be prioritized.
Transitions in conception of value: toward sustainable value creation
Transitions in adoption of circularity: toward a circular economy
Transitions in technology advancement: toward digitalization
Transitions in use of intelligence: toward enabling artificial intelligence
Transitions in designing leadership: toward future resilience
However, the specific PhD projects should align with the following two transitions and topics:
Transitions in adoption of circularity: toward a circular economy, including, for example, but not limited to, the following themes:
- Value (co-)creation in circular and regenerative economic models.
- Dynamics in innovation and business ecosystems for more social and environmental sustainability.
- Drivers of circular business model innovation and enablers or barriers for the adoption of these models.
- How interrelated organizations, or sets of organizations, impact or co-evolve with one another in the transition toward a more sustainable/circular/regenerative system paradigm.
- Policy measures in promoting sustainable business practices and enabling the circular economy transition.
Transitions in technology advancement: toward digitalization, including, for example, but not limited to, the following themes:
- Sustainable-oriented innovation or business model innovation enabled by deep tech, such as AI and robotics.
- Diffusion of such deep tech and/or digital technologies for alterations of innovation and business ecosystems.
- Sociotechnical and environmental implications of digitalization and the potential for digital technologies to contribute to the achievement of national and international sustainability targets, such as the UN's Sustainable Development Goals and the EU's Green Deal.
- Role of digital technologies, ecosystems, and platforms for sustainability.
- Strategies to ensure a just transition to a digital economy.
Candidates must integrate at least one of these transitions into their project proposal, describing a research topic within the field of digitalization and/or sustainability studies that is also important to the business study domain. Please note that the project may later be modified in accordance with the supervisors' advice and the academic research agenda of CREDS. The successful candidate will have a primary supervisor among CREDS' academic staff.
European Mobility: Rennes School of Business and Inland Norway University of Applied Sciences in a joint double-degree PhD initiative
Rennes School of Business (RSB) and its research center 'Rethinking Tomorrow's Organization' (RTO), are home to 47 full-time academics based in Rennes who are dedicated to exploring the future of organizations under the themes of the Responsible Organization, Interconnected Organization, and Adaptive Organization. RTO is a vibrant, interdisciplinary group of scholars working on various funded projects, with regular international guest speakers, research webinars, and paper development workshops. RSB is a triple-accredited (EQUIS, AACSB, AMBA) institution ranked among the Top 10 business school in France for its international attractiveness and faculty quality. Starting this year, INN and RSB have a joint strategic agreement on shared research projects, international exchange, and mobility.
As a successful candidate, you will be part of a cohort of four PhD students (two based at RSB and two at INN) within a joint initiative, offering rich opportunities for collaboration and exchange with peers, local and international academic and business environments, and with research environments of both institutions.
At both RSB and INN, you will join dynamic and diverse research communities comprising PhD students, post-doctoral researchers, and internationally renowned academics. The employment will be mainly based at CREDS' facilities in Kongsvinger under the co-supervision of research faculty from CREDS and RSB. You will also spend one semester at RSB's campus in Rennes, where you might attend seminars and short courses, providing an invaluable opportunity to broaden your academic experience and connections at the world-class institution.
On successful completion, the student will be awarded a PhD degree by both institutions.
Qualifications and personal skills
The person to be appointed must have a two-year master's degree (120 ECTS), cf. the Norwegian Agency for Quality Assurance in Education's (NOKUT) requirements for admission to PhD-education at Norwegian universities. It must be underlined that INN's PhD regulation requires that the master's education includes a master's thesis of minimum 30 ECTS. As a rule, the average grade must be B.
Candidates who have not completed their master's degree at the time of application may apply, but this requires that the candidate meets all requirements at the time of employment.
Applicants with a master's degree from universities abroad have to attach "Recognition of foreign higher education" from the Directorate of Higher Education and Skills (HK-Dir). Instructions on how to get this master's degree assessed and approved are given by NOKUT, https://www.nokut.no/en/foreign-education/
Master Thesis on a relevant topic (e.g., Business administration, Management, Marketing, Innovation)
Expertise in using relevant ICT software in the PhD program and possibly in teaching.
Research experience acquired after completing the master's degree is considered favorable but not a requirement.
Oral and written English is required. In addition, having a command of a Scandinavian language is a merit.
Ability to work independently and purposefully but also have a command of co-operation on research tasks and publishing.
For information on PhD positions in general, see Regulations on terms of employment for positions such as postdoctoral fellow, research fellow, research assistant, and specialist candidate.
Evaluation of candidates for the position will be based on a total assessment of educational background, experience and personal suitability, as well as motivation and other eligibility requirements, as defined in the advertisement. In addition, the following will be emphasized: quality of the project description, documented independent research and development work, or experience relevant to the project.
How to apply
Relevant applications will be considered by an expert committee. The application and all attachments are to be submitted electronically and should include the following:
The applicant must submit a project proposal with a progress plan (in Norwegian or English, 5-7 pages) that explains how the research work will be carried out and addresses academic relevance, challenges and possibilities within the project. The PhD research fellow hired will, in collaboration with a supervisor, prepare a complete project proposal creating the basis for admission to the PhD program. The project proposal plays an important part in evaluating applicants and must show how the project will lead to a successful completion of a doctoral degree within four years.
Application letter
CV (summarizing education, job positions, and academic work)
Other work that is relevant for the application
Certified copies of transcripts and diplomas for the whole bachelor and master's degree. An English translation of all education documents is required unless the documents are in Norwegian/Scandinavian.
Names and contact information of at least 2 reference persons.

A copy of the master thesis (in PDF)
Attachments must be uploaded as separate files. If the attachments exceed 30 MB, they must be compressed prior to upload. It is the applicant's responsibility to ensure that all attachments are uploaded. Documents submitted after expiry of the deadline will not be considered in the evaluation of your application.
We offer
An academically stimulating and supportive work environment at a developing institution. Possibility of professional development in an exciting academic research environment.
Position is paid and placed in position code 1017, PhD candidate in the Government Salary Scale
Membership in the Norwegian Public Service Pension, with among other things, good pension and insurance schemes.
For more information about INN University as an employer, please see here.
General information
HINN believes that there is strength in inclusion and diversity. We desire employees with different competencies, professional combinations, life experiences and perspectives to contribute to an even better way of solving problems. We will facilitate for employees who need assitance to realise their goals. Relevant adaptations can be, for example, technical aids, adapting furniture or adjusting routines, work tasks and working hours.
If there are qualified applicants with disabilities, gaps in the CV or immigrant background, we shall call at least one applicant in each of these categories for an interview. In order to be considered as an applicant in these groups, the applicants must meet certain requirements. You can read more on this here.
We encourage applicants to tick in Jobbnorge if they have a disability, a gap in their CV or immigrant background. The ticks in the jobseeker portal form the basis for anonymised statistics that all state-owned enterprises report in their annual reports
Information about applicants may be made public even if the applicant has asked not to be named on the list of persons who have applied. The applicant must be notified if the request to be omitted is not met.