Spennende jobbmulighet i Avdeling for patologi ved helse bergen!

PhD stipendiat / Post doc. i (helse) informatikk - Avdeling for patologi (Laboratorieklinikken)
Søknadsfrist: 17.02.2021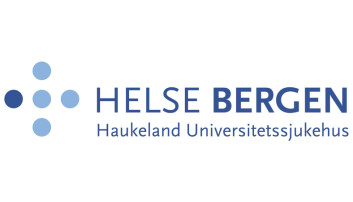 Helse Bergen
Helse Bergen, Haukeland universitetssjukehus, har over 13.000 tilsette som har som mål å gi best mogleg helsehjelp til pasientane våre, og rett opplæring til pasientar og pårørande. Kvart år behandlar vi over 900.000 pasientar og bidreg i utdanninga av fleire tusen helsearbeidarar. Forsking og innovasjon er og viktige oppgåver i sjukehuset. Les meir på www.helse-bergen.no eller facebook.
PhD stipendiat / Post doc. i (helse)informatikk
PhD researcher fellow / Post doc. Researcher in (health)-informatics
Helse Bergen Haukeland University Hospital has more than 13,000 employees who aim to provide the best possible healthcare for our patients and the right training for patients and their next of kin. We treat more than 900,000 patients and contribute to the education of several thousand health workers each year. Research and innovation are also important for the hospital. For further information see www.helse-bergen.no or Facebook.
The department of pathology is part of Laboratory Medicine and Pathology. The department is responsible for cell and tissue samples at the hospital. Almost all malignant tumors and many other diseases are diagnosed by physicians specialized in pathology.
Advances in information technology are revolutionizing the field of pathology. Digitization of microscopic slides will enable computational support of pathologists in their daily diagnostic tasks. Never before has so much data been generated in pathology laboratories. Already now, there is much expertise in the region related to digital pathology and image analysis. By 2022, all four pathology departments in Helse Vest will digitalize all microscopy work on tissue specimen, so that pathologists perform daily diagnostics surrounded by computer screens. In 2020, the Departments in Bergen and Stavanger received a major strategic funding to develop next generation image analysis applications for quantification of biomarkers, pattern recognitions and optimization of processing workflows. In the end of the funding period, a coordination center for applications in computational pathology should be in place in Helse Vest.The vision of the strategic research project Pathology in the Western Norwegian Health Region - a center for applied digitization is to develop methods that use pathology data and transfer it to important clinical information.
The project is in its initial phase. Currently there are 3 ongoing PhD projects in Stavanger and Bergen. In Bergen, a position as PhD fellow or Postdoc researcher in health informatics (100%) is available for a period of 3 years as a PhD fellow and 2 years as a Postdoc researcher with the possibility of a 1 year extension. The main task of this position will be to conduct research and development related to optimization of work processes in pathology and to develop computer tools for optimizing the pathology workflow in the clinics by using advanced software development methods.
Beyond that, there will be the opportunity to accompany the strategic project from the very beginning and to play a significant role in shaping it and transfering accomplishments into clinical application. The project has the task of bringing the pathology departments in the region closer together and establishing common organisational structures in the region. We therefore emphasise the importance of close cooperation between the departments. We expect the project participants to actively contribute to this cooperation and to support it.
The vacancy is available from 01.03.2021 or by appointment. The candidate will work on the Helse Vest funded strategic priority area "Pathology Services in the Western Norway Health Region – A Center for Applied Digitization".
Arbeidsoppgåver / Work Tasks
In particular, the candidate will be responsible for developing languages and tools for efficient representation of the work process in pathology and develop methods to optimize these
The work will be done as part of the center and all pathology departments in the region. The project is interdisciplinary in the intersection of clinical research, statistics research, and computer science research. In the project, clinicians will cooperate with researchers from several universities in the region
This position is connected to the work package that focuses on the optimization of work processes in pathology. The work package is a collaboration between Helse Bergen Haukeland University Hospital, Helse Vest IKT, and Western Norway University of Applied Sciences (work package leader). The candidate will work in a multidisciplinary team with computer scientist from Western Norway University of Applied Sciences, IT-developers Helse Vest IKT, and pathology experts and researchers from Helse Bergen
Modeling and analysis of the work process in pathology includes activities such as organizing tasks and allocating resources needed to execute the tasks. Many of the work processes involve manual work, ability to judge and require special skills, both from bioengineers and pathologists. The candidate will work with domain experts to document work assignments and estimate time use. Efficient use of resources is of particular importance in healthcare, as there is a shortage of qualified personal. Moreover, it is often critical that the work is done within a short period of time. In pathology we see a constantly increasing number of samples, as well as an increased complexity per sample. Obtaining good plans for efficient resource allocation in healthcare is an active area of research that is targeted in the project
The position will particularly work on developing tools and techniques that will make it easier to apply planning tools to optimize workflows in pathology departments. In order to succeed, it will be necessary to develop models that represent work flows, tasks, available resources, and corresponding constraints. The model will be transformed and sent to a planning tool to obtain an optimized work flow. It is important to develop good visualizations such that the results from the planning tool can be shown as specific simulations. It is expected that the results of the project shall be published in relevant international journals.
Kvalifikasjonar / Qualifications
To be employed in the PhD fellow position:
The candidate must have completed a master's degree in computer science, health informatics or a closely associated field, or have submitted the master thesis before the application deadline. If so, it is necessary that the master's degree will be completed within 4 weeks after the application deadline
The candidate must have a solid background in modeling of work processes
The candidate should be familiar with the development and use of tools for representation and optimization of work processes
A solid background in model-based software development and application of software development in healthcare will be considered a strength when applicants are evaluated
In addition to the necessary educational background will the following be emphasized:
Competence and grades from courses in the education
Quality of master's degree (excellent grade, equivalent to grade B or better in accordance with ECTS grading system)
Publications (if any)
To be employed in a Postdoc researcher position:
The candidate must have completed a PhD degree in computer science or a closely related field with a relevant specialization
The candidate must have good knowledge of modeling and representation of workflows
The candidate should have knowledge about development and use of tools for representation and optimization of the work processes
The candidate should have knowledge of domain-specific languages and model transformations
A solid background in model-based software development and application of software development in healthcare will be considered a strength when applicants are evaluated
In addition to the necessary educational background will the following be emphasized:
Competence and grades from courses in the education
Quality of PhD thesis
Publications and citation
Experience from relevant projects
Educational Specialsiation:
Informatics
Health Informatics
Level of education:
University master's degree/PhD
Personal skills
We seek a skilled and committed candidate with an interest to conduct and apply computer science research within pathology
In addition, there will be a strong emphasis on professional strength, work capacity, previous research experience from similar projects, good cooperation skills, enthusiasm for research, as well as the ability and motivation to conduct research. Oral and written English skills at high level is required
Language: English
We offer
Salary by appointment
High professional level
Webcruiter-ID: 4325702613
Contact: