Ledig stilling på Universitetet i Sørøst-Norge
Professor / Associate Professor of Technology Management
Deadline: 15.09.2020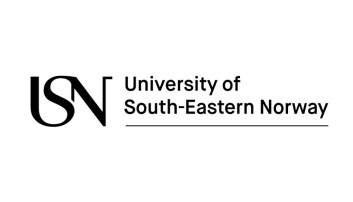 University of South-Eastern Norway
University of South-Eastern Norway has about 18 000 students and about 1500 employees. The university is organized in four faculties, with instruction and R&D activities on eight campuses. The main profile of the university is to provide socially relevant education, geared towards specific professions, and adapted to the requirements of the workplace, as well as to produce applied research and development.

USN School of Business offers undergraduate and graduate programs in a variety of disciplines, as well as a PhD programme in Marketing Management. In addition, we have several one year study programmes and postgraduate programmes.

Kongsberg is located appx 1 hour by train from Oslo, and 2 hours by train from Gardermoen international airport. It is a small, family-friendly city with high-tech industry and strong international relations. USN Business School have regular programmes relating to international mobility and emphasises facilitation for building and maintaining international collaboration.
The Faculty USN School of business have a vacancy for a full-time post as Professor/Associate professor (førsteamanuensis) in Technology Management
About the position
The Faculty USN School of business has with effect from 01.08.2021 a vacancy for a full-time post as professor/associate professor (førsteamanuensis) in Technology Management.
The post relates to the Department of Business, Strategy and Political Sciences, and the immediate superior is the Head of the Department. The main place of work is currently campus Kongsberg.
Responsibilities and duties
The position is related to Master of Innovation, Technology and Management and Bachelor in Business Administration.
Responsibilities include:
Teaching, counselling and evaluation within Technology management.
Planning, coordinating and managing courses.
Developing the academic content of the relevant educational programs.
Research and industrial cooperation projects, particularly with Kongsberg technology cluster.
Research collaboration and facilitation within the Faculty.
The successful applicant will be responsible developing the Kongsberg profile of Technology Management within business studies. The position is mixed research and education, and you will be responsible for academic development and governance technology management specifically on third year specialisations in business administration bachelor and in master studies. The successful candidate will also supervise master candidates, and become a core part of our researcher team. Your initial classes will be taught in English, you will however be expected to teach and supervise Norwegian classes within three years of employment.
The department is located close to Kongsberg technology cluster, including world level composite technology industry, and has a history of collaboration. The successful candidate should be able to collaborate with industrial partners in projects, and counsel students doing assignments and theses in relation to world-level industry.
The candidate is expected to be a professional initiative-taker within Technology Management and contribute to the development of national and international networks. As a Professor at the University of South-Eastern Norway, you will be assigned responsibility for research, research management and supervision in strategic areas within the University's network of researchers.
You may be required to carry out teaching at all levels of the educational cycle within your department, and at other departments.
For the University, distance learning and e-learning are target areas, and the candidate must therefore be able to provide supervision and teaching via digital media.
Qualifications
Doctoral degree in Management or Engineering or a closely related field. For candidates with technology or engineering degree, candidates are expected to have work and/or research background that specifically qualifies for research collaboration and teaching within management area.
The candidate must have the ability to work independently and at the same time have the motivation to share knowledge and take part in team work. We are looking for a candidate who is active within the research field of technology management. Your research profile may be within a narrower field of Technology Management, you should however be positioned to collaborate and teach within a broader field of technology management leaning towards management.
The Kongsberg campus of USN School of business has a profile towards Technology Management, and you will be part of the continuing and strengthening of this profile. Our Technology Management profile focuses on adapting to changing global trends and conditions, on technological progress as well as to create these transformations. You will have an interest in industrial collaboration and being part of improving the field both academically, industrially and through our students. We are looking for someone who work independently and manage their research activities, and who are motivated to locate to Kongsberg area. Personal suitability for the post will be emphasised.
For employment as a Professor, a scientific level is required in accordance with established international or national standards.
A broad and solid background and research competence are required within Technology Management. The candidate must be able to document advanced competence within one or more research areas in Technology Management. We ask applicants to include in their application (1) a publication plan for the position, including ongoing work with emphasis on highly ranked journals, (2) a draft development plan for how the candidate would like to develop the research area, such as ideas for research collaboration in large, methodological approaches and courses that could be developed and (3) to include in their CV a link to online listings to applicant's profiles in Google Scholar, ResearchGate and/or Mendeley.
If there are no applicants qualified for permanent employment as a Professor or Associate Professor, an applicant may be hired for a temporary period of up to three years if the expert committee finds that the applicant has the prerequisites required to obtain the necessary qualifications within that period of time. A new expert assessment will be conducted within the expiry of this period.
For appointment as an Associate Professor (førsteamanuensis), a Norwegian doctoral degree is also required within the subject area or an equivalent foreign doctoral degree that has been approved as equivalent to a Norwegian doctoral degree or similar level of competence documented by means of scientific work of the same scope and quality.
Initial classes are held in English, and the candidate must be able to teach at a sufficient level of English. Within three (3) years, the candidate must be able to teach in one of the Scandinavian languages (Norwegian, Swedish or Danish). The requirement is The Bergenstest level B2. For Non-Scandinavian candidates, there will be made an action plan with regular follow-ups to ensure relevant language progress during the period. Documentation of English skills, for example Cambridge-test, TOEFL or IELTS or other documentation that proves sufficient level of English language must be enclosed with the application
Applicants must also document educational competence in line with the guidelines in the Regulations concerning appointment and promotion to teaching and research posts.
Educational competence and quality development
Educational competence
Teaching at the university shall be based on research, in terms of both teaching practice and content. As such, we aim to recruit teachers who have experience from and demonstrate the motivation to focus on the development of teaching practice and the interaction between teaching and research, in order to promote learning.
In accordance with the Regulations concerning appointment and promotion to teaching and research posts, the University of South-Eastern Norway has established requirements that applicants for the posts of Professor must be able to document skills in university and university college level pedagogy, subject didactics and digital competencies.
On this basis, it is assumed that applicants can document educational skills through successfully completed university-level educational programmes of study or equivalent courses with a minimum of 200 hours of work and that they have developed fundamental skills in planning, evaluation and development of teaching and supervision at a university or university college level.
Alternatively, documentation is required to demonstrate educational skills through a combination of relevant courses and practical teaching that are deemed to be equivalent to a programme of study with a minimum of 200 hours of study.
Educational quality developmentIt is assumed that applicants for posts as Professor at the University, when presenting an educational portfolio or folder, can document the following:
Development in the quality of their own teaching over time.The minimum requirement for teaching, supervising and any experience in educational management should altogether have been met as part of a full-time position in higher education corresponding to a period of three years.In addition to experience in general guidance of students at bachelor level, the candidate is expected to have experience in academic supervision at master's level and preferably also at PhD level.
Active participation and leadership in the development of educational quality in the professional academic environment.
See further description of how educational competence should be documented in applications.
Applicants who are unable to document educational competence in line with the University's criteria may be appointed on the condition that they qualify within two (2) years. Courses in university and university college level pedagogy will be offered.
When assessing applicants, emphasis will be placed on
Scientific and educational qualifications.
Professional competence and scientific production within Technology Management.
Publication in international peer-reviewed journals.
Teaching experience and competence within Technology Management.
Administrative experience and competence.
Ability to obtain external funds.
Research management, participation and research projects and research dissemination.
Experience from research-driven innovation and industry collaboration.
Experience from international research mobility.
Other relevant competence.
Personal suitability and motivation for the post.
We offer
Exciting and educational academic environment with stimulating work.
Individual competence plan and good opportunities for competence and career development for all employees.
Inclusive work environment with dedicated colleagues.
Good pension scheme and favourable terms in the Norwegian Public Service Pension Fund.
Employee benefits, including opportunity to exercise during working hours.
Salary
Professor (code 1013): NOK 667,200 – 934,800 per year (LT 72 – 85). Associate Professor (førsteamanuensis) (position code 1011) and NOK 542,400 – 741,300 per year (LT 61-77).] A higher salary may be considered in special circumstances.
Salary grade according to seniority and competence. The statutory amount for the Norwegian Public Service Pension Fund is deducted from the salary.
The person appointed must comply with the laws, regulations and agreements that apply at any given time to the post.
Other information
The appointing body is the appointments committee for teaching and research posts at the University of South-Eastern Norway. An expert committee will assess the applications. Based on the committee's recommendations, relevant applicants will be invited to an interview and a trial lecture.
The person appointed must comply with the laws, regulations and agreements that apply at any given time to the post.
According to our human resources policy, it is our aim that our employees, to the fullest extent possible, shall reflect the diversity of the general population. We therefore encourage all qualified candidates to apply for the post. We endeavor to further develop as an inclusive workplace and to adapt your workplace if required. You are also welcome to apply for a position with us if you have experienced periods where you have not been in employment, education or training.
The Department has few women appointed in scientific positions, and women are therefore particularly encouraged to apply.
Pursuant to section 25, 2nd paragraph of the Freedom of Information Act, information on the applicant may be disclosed even if the applicant has requested not be included on the list of applicants. Applicants will be notified if such requests are not allowed.
Contact information
For more information about the position, please contact:
For questions regarding the recruitment process, please contact:
How to apply
The University of South-Eastern Norway makes use of online application management. Applicants to the post must register their application and CV with enclosures online via the Jobbnorge recruitment portal by clicking on the link on the right-hand side – "Søk stillingen" (Apply for the post).
The following documents shall be attached to the online application:
Certified copies of diplomas from a university college/university and certificates.
Scientific publications (up to 15 for applicants for Professor and up to 10 for applicants for Associate Professor).
List of scientific publications.
Applicants who have completed their own university pedagogy course corresponding to a minimum of 200 hours must enclose a certificate of completed course/examination along with a curriculum plan or a description of the course and appurtenant topics/themes.
Basic skills in planning, implementing, evaluating and developing of teaching and supervision must be documented in the form of a systematic and holistic overview.
Other applicants must describe, assess and document their competence as teachers, mentors and educational supervisors through a systematic and holistic overview. At USN, the pedagogical portfolio is used. Please read more about the documents that should be included in the pedagogical portfolio in USN's criteria for assessing educational competence for employment and promotion.
Applicants for professorships positions shall also document that the additional criteria are met by adding:

A description of and reflection over work done to develop own teaching and academic supervision. This should be documented with specific examples showing development over time as well as a rationale for and reflection over the process and the outcome.
A description of experience with academic supervision at the master's and PhD levels. In addition to a description of the scope of academic supervision, the applicant shall also summarize his/her experience and identify potential areas of development.
A description of and reflection over own leadership, participation in and role in the development of educational quality in the professional academic environment.

All types of specific documentation in the form of certificates, documents, evaluations, reports, etc. will add support to the application.
Contact information for three references.
Documentation of English skills, for example Cambridge-test, TOEFL or IELTS or other documentation that proves sufficient level of English language
Please note that all documents must be in a Scandinavian language or in English. Any translations must be certified.
Click here to read more about the recruitment process for scientific posts at the University of South-Eastern Norway.
Each applicant is responsible for ensuring that the required documentation has been uploaded with the application!