Ledig stilling ved NMBU
Professor / associate professor in fish and fisheries ecology and management
Deadline: 30.04.2020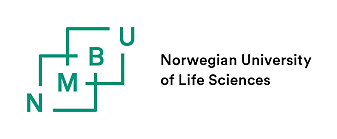 Norwegian University of Life Sciences
NMBU has a special responsibility for research and education that ensures the basis of life for future generations.

Sustainability is rooted in everything we do and we provide knowledge for life.

NMBU has 1700 employees and 5200 students and is organized in seven faculties. NMBU has a campus in Ås and in Oslo. In the autumn of 2020 we are co-located on Ås. Further information on NMBU is available at www.nmbu.no.


About MINA


The Faculty of Environmental Sciences and Natural Resource Management (MINA) works with nature and the environment, sustainable use of natural resources, biological and geological processes.
MINA's employees undertake teaching, research and dissemination within the fields of geology, hydrology and limnology, soil science, environmental chemistry, forestry, ecology, natural resource management, renewable energy, and nature-based tourism.

Our vision is to be a key actor in knowledge production and dissemination, and our goal is to deliver research of high, international quality, and varied and excellent teaching.

The faculty's employees are significant participants within their respective fields of expertise, both nationally and internationally. The faculty is dominated by a vital research culture and high levels of scientific production.

The faculty has about 200 employees, 90 PhD students and 650 students.
Are you fishy?
About the position
The Faculty of Environmental Sciences and Natural Resource Management (MINA) at Norwegian University of Life Sciences (NMBU) invites applications for a full-time permanent position as Associate Professor or Professor within fish and fisheries ecology and management.
MINA has a long tradition and a strong position as an education and research institution focusing on fish and fisheries ecology and management.
We want to strengthen our research and education capacity and seek successful applicants with a research background in freshwater fish ecology and fisheries management or coastal ecosystem ecology and management of fish and fisheries. Applicants with work experience from management institutions from Nordic countries are of particular interest. We are also interested in candidates with interdisciplinary experiences and documented experience in working with human dimensions research. The faculty seeks to establish a course portfolio in coastal ecosystem management where a successful marine-oriented applicant will play a central role.
Main tasks
The position includes:
Course responsibility (lectures, lab-work, field trips) at BSc and MSc/PhD level
Supervision of MSc and PhD students
Initiating and conducting independent research, including acquisition of externally funded research projects
Participate in administrative duties.
The successful candidate will be responsible for two BSc/MSc-level courses. If the candidate has a background from coastal ecosystems research, one task will be to develop a new master course in that field. At least one of the courses will be from the more general course portfolio within ecology or ecosystem management.
Qualification requirements, desired experiences, knowledge and personal qualities:
Required Academic qualifications
PhD within fish ecology and/or fisheries management
A strong academic track record showing internationally competitive research output within relevant subject areas
Operational skills within quantitative analysis of complex ecological data (e.g., using R and/or Matlab)
Be familiar with standard fish sampling techniques in freshwater and/or coastal systems.
Documented experience in successful application and administration of externally funded research projects
Documented dissemination skills, also including a public audience
The following experiences and skills will be emphasized:
A strong record in natural sciences, and preferably some experience in working with social sciences.
Research methods such as telemetry, hydro-acoustics and a variety of sampling techniques.
Good skills in English and current skills in a Scandinavian language that will make it possible for the applicant to teach in Norwegian at least two years after appointment.
Experience with working with human dimensions methodology and/or ecosystem processes (food web analyses) and/or restoration ecology.
Documented experience in MSc and PhD supervision
Pedagogic and administrative proficiency.
Documented teaching and supervision qualification and experience.
Besides scientific expertise, we emphasize teaching experience, pedagogical and administrative expertise. Applicants without formal training in pedagogy commits to, within two years to undertake NMBUs course in university teaching/pedagogics.
You need to:
Have high working capacity and motivation for cooperation with the already established fish group and other research groups at the faculty.
Have good communication skills, ability to establish new contacts and develop networks.
Have ability to create a welcoming and productive working environment for colleagues and students.
Have the ability to promote and communicate own work and the faculty in the media
MINA wishes to increase the share of female employees. Women are encouraged to apply.
Remuneration and further information
The position is placed in government pay scale 1011 Associate Professor, framework 24, salary grade 61-77 (NOK 542.400 –741.300) or 1013 Professor, salary grade 72 -80 (NOK 667 200 - 813 400). In the case of particularly highly qualified applicants, a higher salary may be considered.
For further information, please contact:
Dr. Scient Thrond Haugen (Professor), E-mail: [email protected]; phone +47 411 07 147
Application
To apply online for this vacancy, please click on the 'Apply for this job' button above. This will route you to the University's Web Recruitment System, where you will need to register an account (if you have not already) and log in before completing the online application form.
Application deadline: 30.04.2020
All applicants must document their teaching competence. Please see the NMBU's guide for applicants and members of the expert committee for documentation and assessment of educational competence for a position as associate professor.
Please see the NMBU's guide for applicants and members of the expert committee for documentation and assessment of educational competence for a position as professor.
Up to ten publications selected by the applicant as most relevant must be attached to the application. If it is difficult to identify the contribution of the applicant in multiple-author publications, a short explanation about the applicant's part of the work is suggested.
Printed material which cannot be sent electronically should be sent by surface mail to Norwegian University of Life Sciences, Faculty of Environmental Sciences and Natural Resource Management (MINA), P.O. Box 5003, NO-1432 Ås, within 30.04.2020. Please quote reference number 20/01269.
Applicants invited for an interview will be asked to present verified copies of diplomas and certificates.