LEDIG STILLING VED NMBU
Associate Professor in urban and regional planning
Deadline: 01.09.2022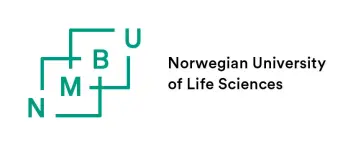 Norwegian University of Life Sciences
NMBU has a particular responsibility for research and education that secures the basis for the life of future generations. Sustainability is rooted in everything we do and we deliver knowledge for life. NMBU has 1,900 employees of which about 300 phd scholarships and 6,700 students. The university is divided into seven faculties.

NMBU believes that a good working environment is characterised by diversity.

We encourage qualified candidates to apply regardless of gender, functional ability, cultural background or whether you have been outside the labour market for a period. If necessary, workplace adaptations will be made for persons with disabilities. More information about NMBU is available at www.nmbu.no.


About the Faculty of Landscape and Society


The Faculty of Landscape and Society is home to some of Norway's foremost academic environments within international environment and development studies, public health science, landscape architecture, landscape engineering, urban and regional planning, property development and property law. The Faculty has 1300 students and 180 employees divided into five departments and a Faculty administration. It offers popular, forward-focused Bachelor, Master's and PhD programmes. The Faculty is interdisciplinary and works with sustainable social development, both nationally and internationally.

The Department of Urban and Regional Planning has approximately 25 permanent and temporary employees. The Department is responsible for a five-year master's degree in urban and regional planning and courses in continuing education. In total, there are around 200 students enrolled on the master's program. One of the department's goals is to actively contribute to NMBU's strategic work for sustainable development.
Are you interested in theory and practice in urban and regional planning?
About the position
The Department for Urban and Regional Planning at the Faculty of Landscape and Society announces a permanent 100% Associate Professorship in urban and regional planning. The position broadly covers urban and regional planning, with a strong emphasis on planning theory and planning practice in Norway.
The position will strengthen our profile as the Norway's leading schools in planning. Our five-year master program has a strong reputation in the Norwegian planning sector and enjoys high popularity amongst students seeking to become planning practitioners. Our research is based in both theory and practice.
We are looking for candidates with a strong interest in teaching, research, and dissemination. The appointed person will contribute to developing research-based teaching for our five-year master's program in urban and regional planning, and actively participate in teaching, supervision, research, and professional development. The program is tough in Norwegian and English.
The position has a strong emphasis on the integration of planning theory and practice. With a critical approach to present planning challenges, relevant topics are the paradigms and ideals of planning, planning processes, ethics and values, the relationship between planning and politics, discourse, and power.
Applicants must have a strong interest in the development of teaching and research at the Department, as well as academic dissemination and communication of expertise within the interdisciplinary field of urban and regional planning.
The position provides good opportunities to develop planning in collaboration with colleagues within and outside the University, and to develop national and international networks.
Main tasks
Teaching, research, and dissemination in urban and regional planning of relevance for the study program
Responsibility for one study course, participation in other courses in our study program and supervision of master students
Develop, lead, and participate in research and development projects
Communicate research and teaching activities and contribute to collaboration within academia and with private and public actors nationally and internationally
Take academic leadership and engage in internal positions
Participate in continuing and further education
Competence:
Applicants must meet the following qualification requirements
Doctoral degree or equivalent in urban and regional planning, or architecture / landscape architecture, the humanities, or social sciences
Documented educational competence. This pedagogical portfolio form must be completed and attached to your application
Experience from research and development projects and an academic publication record that is relative to your academic career stage.
Experience in planning practice relevant to the study program
Those who do not meet the requirement for formal education in university pedagogy must complete a course in university pedagogy for academic staff within two years.
Language skills
Good skills in written and spoken in English and Norwegian (alternatively another Scandinavian) language is a requirement for applying. If a successful candidate is not fluent in Norwegian (or another Scandinavian language) at the time of the appointment, they will be expected to acquire the necessary language competence within three years of being appointed.
The following will be emphasized
Experience from research and development projects under funding bodies such as the Norwegian Research Council, Horizon 2020, and the European Research Council
Experience in academic leadership in teaching and research
Participation in national and international professional networks
Experience in a wide range dissemination activity
Experience in continuing education
Personal qualification
Ambitions and ability to develop and lead teaching and research
Able to collaborate well with students and colleagues
Good communication skills and ability to create trust
Motivation to maintain and build the professional environment through presence and participation in our common work environment
Motivation to participate in the public debate
Remuneration and further information
The position is placed in the government pay scale at position code 1011 Associate Professor. Salary framework 24, salary grade 65-77 (NOK 594 300 - 752 800) depending on qualifications.
For further information, please contact:
General information to applicants
Application
To apply for this vacancy, click on 'Apply for this job' on the tab above. This will direct you to the University's Web Recruitment System, where you will need to register an account (if you do not already have one) and log in before completing the online application form.
Application deadline: 01.09.2022.
Up to five publications selected by the applicant as most relevant for this position must be attached. If it is difficult to identify the contribution of the applicant in multiple-author publications, a short explanation of the applicant's contribution is requested.
A 2-page reflection of teaching in urban and regional planning within the above-mentioned focus area (exclusive of list of references).
A 2-page reflection of research in urban and regional planning within the above-mentioned focus area (exclusive of list of references).
See NMBU's guide for documentation and assessment of educational competence for the position of Associate Professor.