Spennende jobbmulighet ved niva!

Research managers
Deadline: 08.08.2022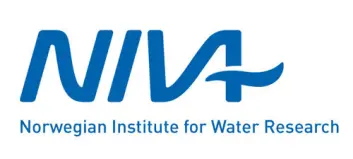 Norwegian Institute for Water Research
The Norwegian Institute for Water Research (NIVA) is Norway's leading research institute for the aquatic environment, working across a wide range of environmental, climate and resource issues. Our high-quality research is characterised by its relevance, and its holistic and interdisciplinary approach, combining research with monitoring, assessment, problem solving and consulting. The NIVA group has approximately 500 employees and is headquartered in Oslo, with branches in Bergen, Grimstad, Hamar and Copenhagen, together with a marine research station in Drøbak, and subsidiaries in Tromsø, Chile and China.
We are expanding and are looking for research managers for the future
Do you want to lead skilled employees in Norway's leading research institute on the aquatic environment?
NIVA is looking for three new research managers for the sections of Catchment biogeochemistry, Microalgae, and for a new section to be established, working on global environmental challenges.
The Norwegian Institute for Water Research (NIVA) is a private, non-profit research foundation and Norway's leading research institute for the aquatic environment, working across a wide range of environmental, climate and resource issues. Our high-quality research is characterized by its relevance, and its holistic and interdisciplinary approach, combining research with monitoring, assessment, problem solving and consulting. The NIVA group has approximately 500 employees and is headquartered in Oslo, with branches in Bergen, Grimstad, Hamar and Copenhagen, together with a marine research station in Drøbak, and subsidiaries in Tromsø, Chile and China.
NIVA currently has 16 research sections, each with 10-25 staff members, including researchers, research assistants, engineers, Postdocs and PhD students. The research managers are responsible for development of research and market, and for personnel in each section, reports directly to one of NIVA's research directors and are part of the institute's operational management team. There is a close collaboration across sections and fields of science within NIVA.
NIVA's vision is "Research for a sustainable future" - with the values of integrity, relevance, quality, and interaction. NIVA has a good national and international reputation, a strong market position and committed, skilled employees.
Assignments and responsibility
As head of a research section at NIVA, you will be an important contributor to further developing the institute, our staff, and our know-how, ensuring that our research and consulting are aligned with our strategy "NIVA towards 2030" and our values. Collaboration across professional and organizational boundaries is crucial for solving NIVA's assignments and contribution to find good solutions to societal challenges such as effects of climate change, loss of biodiversity and pollution. Thus, as a research manager you will value and develop good interactions with external clients and partners as well as internally.
You will contribute to the development of the section's core research areas and to the implementation of research strategies, as well as to further develop the section's project portfolio and strengthen NIVA's position in relevant markets. For this, you should have good intervention with the market, which includes national and international research funding programmes, authorities, and relevant business sectors. You will have the overall responsibility for customer contact, visibility, and revenues and play an important role in project acquisition together with project managers.
As a research manager you have the responsibility for the section's personnel, competence development, and HSE. Further, the final responsibility for the projects run within the section, supporting the project managers, and overlooking efficiency, economy, and quality. We also expect that you will use your own professional competence in relevant projects, in lead and supporting roles. For NIVA, research managers have a key role as culture carriers who contribute actively to develop the working culture and environment.
Please find a brief introduction of the three sections below:
Global environmental challenges
The new section has not yet been given its final name, but it will work on global environmental challenges in a broad context and will direct its services and deliverables towards national and international authorities, in addition to more traditional scientific platforms. The section emerges from the existing Section for Water and Society, which has expanded greatly over the past few years.
A group of employees (approximately ten) will be transferred to the new section, which will be formally established when a new research manager is employed. In terms of competences, the new section will consist of a broad and interdisciplinary group of social and natural scientists who will particularly work with national and international government agencies. This includes capacity-building and knowledge brokering, often based on NIVA's and the section's own research.
The project portfolio of the employees currently includes several large and long-term aid-funded capacity building projects in Asia related to environmental and social aspects of plastic pollution and chemical pollution, including support for the implementation of international conventions. The group also has tasks for national and international authorities in connection with convention work, including providing and supporting the knowledge base for negotiations of the international plastics convention, agreed under UNEA 5.2 in Nairobi in March 2022, in addition to projects supported by the EU and the Research Council of Norway.
NIVA strongly believes that our knowledge will increasingly be relevant and requested to solve environmental and subsequent societal challenges in an international perspective. The establishment of the new section supports NIVA's strategy and sub-goals to contribute to solutions to national and global challenges. As a response to increased interest in our knowledge and skills, we expect the section to expand, and the new leader to play an active role in this development.
For the management of this section, it is particularly important that the person concerned has a good understanding of relevant actors and stakeholders, and of the scope and opportunities related to international work, including the framework conditions and the policy instruments for bilateral and multilateral cooperation, including Norwegian aid funds. A close collaboration with other sections and in particular with Water & Society will be crucial in solving tasks.
Catchment biogeochemistry
This section represents what is historically one of NIVA's core competences, and its main focus, is how surface waters are impacted by activities and processes in the catchment, including from atmospheric deposition of pollutants, agriculture, and forestry. The section is responsible for long-term environmental monitoring programs and uses statistical tools, process-based models, and experiments to understand and solve current and emerging water challenges, often in a policy context.
The section has particularly strong expertise in the development and use of process-oriented models to describe how anthropogenic and natural drivers in catchments impact the lakes, rivers, and coastal ecosystems. Field-based research concerning biogeochemical processes and cycles in the interface between land-freshwater-coast, and under changing environmental conditions (climate change, land use change, transboundary pollution) is another central part of the section's activities.
The section currently has 11 qualified and international staff, with an exceptional portfolio of national and EU projects representing both fundamental and applied research, and with long-standing collaborations across Scandinavia, EU, UK, North America, and China. The competence within the section also applies for problem owners in the private sector, and we expect the new leader to play an active role in further develop of the project portfolio in the private market.
Microalgae
The Microalgae Section was established in 2019 as a new strategic unit at NIVA, to exploit the algal potential for diverse commercial and industrial applications in the Nordic region. At present, the section possesses multidisciplinary expertise in algal biology, physiology, taxonomy, genetics, and applied biotechnology. The key resource of the section is the Norwegian Culture Collections of Algae (NORCCA), the largest collection of algae in the Nordics providing the access to over 2000 strains. The high taxonomic diversity within the collection is reflected in high functional and biochemical diversity that can be utilized to address different applications.
The ongoing projects are focusing on wastewater treatment, developing novel feeds for aquaculture and use of microalgal biomass for human nutrition. In addition, NORCCA provides algal strains for applied and basic research, education, and industries, facilitating collaborations in several projects. During the past three years, the section has developed a cost-efficient pipeline for strain screening at the laboratory level and further growth optimization and pilot cultivation. The R&D facility at Solbergstrand offers different bioreactors at different levels of cultivation, from 3 to 3000L.
The section currently has 6 employees. Further growth of the section is part of NIVAs strategy on contributing to the green shift. We expect the new leader to play a key role in this process.
Qualifications and experience
We are looking for leaders with a proven background in research on environmental issues related to the section's fields of expertise. The successful candidate should be able to demonstrate experience of applied research, a relevant publication record, documented research funding, and strong project management skills, in addition to a strong scientific/academic network. The candidate should be well acquainted with public environmental management, research funding opportunities, relevant private sectors, and other stakeholders to the section's field of expertise. The right candidate has good leadership skills and relevant management experience in leading fellow researchers from research-related organization.
Very good written and oral formulation skills in English are a prerequisite, preferably also in Norwegian or other Scandinavian languages.
Personal abilities
The right candidate is driven by solving environmental challenges in collaboration with clients, partners, and employees with different expertise. You are an open-minded curious person, and as a leader you can inspire and develop, be clear and able to make decisions, delegate and implement priorities. You are team- and relationship-oriented and communicate well, both internally (team) and externally (clients and partners). You are motivated by leading and developing talented employees and work systematically with the working environment.
Inclusion and diversity
NIVA's work environment is distinguished by respect and equality. We treat each other equally and do not discriminate based on gender, age, functional ability, religion, ethnic and cultural background, or any other defining aspect of an individual. We wish to attract diversity as different perspectives promotes innovation and encourage all qualified candidates to apply for positions at NIVA regardless of age, gender, functional ability, nationality, or ethnical background.
NIVA offers
Exciting and stimulating tasks in a leading national research institute on the aquatic environment with great social significance
An opportunity for professional and personal development in an organization were responsibility and initiative are highly valued
Stimulating, international work environment with highly skilled and dedicated employees.
Leadership Development Programme and support for leaders
Flexible working hours, good pension, welfare and insurance schemes, and competitive salary
Cabin in Hemsedal
Fitness room at the office in Oslo
Applicants may be contacted before the application deadline.
Webcruiter ID: 4542630424
Contacts: