LEDIG STILLING VED VETERINÆRINSTITUTTET
Researcher in organic-analytical chemistry
Deadline: 05.06.2022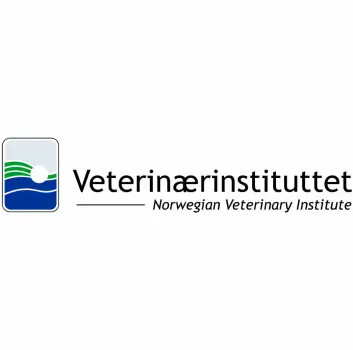 Norwegian Veterinary Institute
The Norwegian Veterinary Institute is a research institute in the areas of animal health, fish health and food and feed safety, whose primary function is supply of research-based knowledge support to the authorities. NVI have a free and independent position in all academic questions. As the authorities' main advisor in topics related to prevention, handling and elimination of zoonosis and serious infectious diseases in fish and land animals, NVI performs an important task to the Norwegian society. NVI also assists in the prevention and management of crises caused by hazardous compounds and contaminants in feed and food. We provide services and advice to the industry, professionals and pet owners. The institute's headquarters are located in Ås, but NVI is present throughout Norway with 5 regional laboratories in Sandnes, Bergen, Trondheim, Harstad and Tromsø.
At the Norwegian Veterinary Institute, Section for chemistry and toxinology, we have a vacant 1-year position (with possibility of extension) in organic-analytical chemistry.
The research group is active in biomedical research and development activities with a special emphasis on animal health, fish health and feed and food safety, and currently counts 17 employees. We have a broad expertise, specialized in mycology and natural toxins (biotoxins) such as mycotoxins and toxins from marine and freshwater algae (phycotoxins), including their chemistry and mode of action, the biology of the producing organisms, and ecological roles. We work broadly on the characterization of a variety of biomolecules, including small molecules and proteins, and develop quantitative assays for the purpose of surveillance and biomonitoring. Another specialty is the determination of biotransformation pathways and toxicokinetics of xenobiotics.
The Norwegian Veterinary Institute is committed to diversity, and we therefore encourage anyone who is qualified to apply for the position, regardless of age, gender, ability to function, gaps in CV, nationality or ethnic background.
Work tasks
The position requires an inspiring candidate, who is able to work independently within existing projects, but can also initiate new projects and communicate our work with researchers from other fields.
This includes:
to take advantage of our modern analytical facility, which includes advanced liquid chromatography mass spectrometry instrumentation, to contribute in biomedical
research at the institute and with external collaborators
initiate and develop quantitative analytical methods, including their validation
identify and characterise of various biomolecules, which includes their isolation and purification
take responsibility for applying for funding of relevant projects in the field
Qualifications
A Master degree in a chemical, biochemical or biomedical field with the main focus on analytical chemistry is required for the position. Candidates with a doctoral degree in the mentioned areas will be preferred. Practical knowledge of qualitative and quantitative instrumental analysis will be emphasised. Excellent written and oral skills in English are also required for the position.
We will emphasize:
detailed knowledge and practical experience from mass spectrometry, including advanced processing of mass spectrometry data
knowledge in proteomics and / or metabolomics
good collaboration and networking skills
skills in or willingness to learn a Scandinavian language
Personal characteristics
We are looking for a positive, motivated, solution-oriented and enterprising person, who is professionally ambitious and independent.
It is expected that the candidate is innovative and has the ability and willingness to
acquire new knowledge (as the field develops very quickly)
understand chemical and biological issues
take advantage of the incredible opportunities our state-of-the-art instrument park offers
communicate chemistry on both popular science and recognized scientific platforms
work in a team and to assist colleagues
be creative and interested in exploring new technology and in adopting new ways of working and solving problems
take personal responsibility for problem-solving and getting things done
be able to work independently
be able to work closely with people from other disciplines
communicate and collaborate
We seek candidates who identify with the Norwegian Veterinary Institute's core values: future-oriented, ambitious, and interacting.
Personal suitability and motivation for the position will be emphasised.
We offer
an interesting position with exciting and varied tasks and state-of-the-art instruments and experienced colleagues, who will help you to get started fast.
a work environment characterized by a high level of competence, professional challenges and diversity
a flexible and inclusive workplace
favourable agreements for loans and pension savings in the Government Pension Fund and for this contribution, 2% of salary is deducted
The position is paid in accordance with the Government's salary regulations. The position is placed as a researcher in position code 1108, 1109, 1110 or 1183, depending on qualifications.
If you find the above of interest, we look forward to seeing your application. CV, diploma, certificates and other relevant documents must be uploaded electronically in Webcruiter.
For further information about the position, you are welcome to contact head of section Ida Skaar.
We point out that the CV is used for an extended list of applicants. If you want to be exempted from the public applicant list, this must be justified in the application. Information can be published even if you have requested not to be listed on the applicant list. You will be notified if the request for a reservation is not granted.
Webcruiter ID: 4523829637
Contacts:
Ida Skaar (Head of section), +47 93022412