LEDIG STILLING VED UNIVERSITETET I BERGEN
Researcher (temporary position) at the Department of Biomedicine
Deadline: 20.10.2022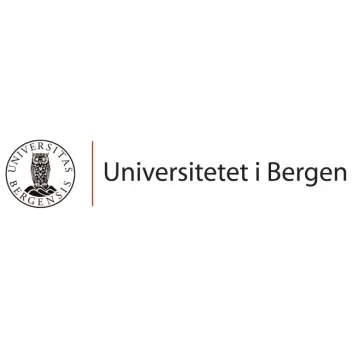 University of Bergen
The University of Bergen is a renowned educational and research institution, organised into seven faculties and approximately 54 institutes and academic centres. Campus is located in the centre of Bergen with university areas at Nygårdshøyden, Haukeland, Marineholmen, Møllendalsveien and Årstad.

There are five departments and seven centres at Faculty of Medicine.
UiB - Knowledge that shapes society
Through robust and close interaction with the world around us – globally, nationally and locally – we shall be instrumental in building a society based on knowledge, skills and attitudes.
Do you want to take part in shaping the future?
Researcher
VAt the Faculty of Medicine, Department of Biomedicine, a full-time temporary position as researcher is available for 18 months. The position is associated with the large, interdisciplinary research project "Hub Molecules of Life" (HubMOL), which is jointly financed by the Research Council of Norway and the University of Bergen. The project has a temporary financing for 18 months.
About the project/work tasks:
In all living organisms, there is a subset of small coenzyme molecules that participate in thousands of biochemical reactions, thereby enabling and coordinating metabolism. In the course of evolution, the same molecules have attained more and more key roles as regulators of virtually all biological processes. HubMOL aims to unravel the mechanistic principles of how these molecules of life interact to enable and control both metabolism and signaling. The project combines world-leading competences in synthetic and analytical chemistry, biochemistry, molecular genetics, bioinformatics and advanced technology development. Through their direct association with established medical research centers (NeuroSysMed with a focus on neurodegeneration, KG Jebsen Center on Parkinson's Disease, EU Horizon2020 MESI-STRAT project on breast cancer), the core scientists will closely collaborate with clinicians to apply the findings from basic research to disease diagnostics and treatment.
The successful candidate will work in the group of Professor Mathias Ziegler at the Department of Biomedicine, who is leading studies on metabolism and signaling, closely collaborate with Professor Ines Heiland, who is an expert in metabolic modeling.
The successful candidate is expected to lead this sub-project with diligence and a high level of independence, initiative and problem-solving capacity. The position will require being constantly updated with the methodological developments and advances in the field. At the same time, this position will offer substantial opportunities for career development and growth. The candidate will work with state-of-the-art analytical instrumentation, generate extensive experimental data sets and analyze them using advanced bioinformatics methods.
Designing in-vitro experiments using recombinant enzymes in order to investigate catalytic properties of key enzymes
Designing cell culture experiments suitable for investigating mechanistic principles of how small molecules, such as NAD, control processes related to metabolism and signaling
Developing methodological approaches for generating high quality biological samples, suitable for -omics analysis, from cell culture
Developing LC-MS based methods for generating high quality data from biological samples
Conducting fluxomics experiments including stable isotope labeling, prepare and run samples on LC-MS-MS, correct for naturally occurring isotopes and run corresponding large-scale data analyses
Qualification and personal qualities:
The applicant must hold a relevant Norwegian PhD or equivalent doctoral degree in molecular biology, or related field
Documented broad knowledge of metabolic pathways, in particular, NAD metabolism
Experience working with cell culture and genetic engineering (CRISPR-Cas etc.)
Proven competence in advanced methods for metabolomics and fluxomics analyses of biological samples, in particular, LC-MS (both Orbitrap and QQQ MS instrumentation)
Expertise in development of methodological approaches for targeted and untargeted LC-MS analysis of biological samples
Experience with bioinformatic tools to process LC-MS data
Documented competence in enzymology and protein chemistry, experience working with recombinant proteins
Track record of peer-reviewed publications in internationally renowned journals
Excellent verbal and written communication skills. Fluent verbal and written English language skills are a prerequisite
The following skills would be advantageous:
Familiarity with the use of stable isotope labeling in metabolomics
An interest in metabolic modeling
Experience in teaching at university level
Demonstrated ability to work independently within an international environment. Proven problem-solving skills, collaborative nature, and adaptability across disciplines
We can offer:
Salary NOK 593 500 (code 1109, pay grade 64), specialist salary NOK 615 000 (code 1109, pay grade 66) gross p.a. for a fulltime position
Enrolment in the Norwegian Public Service Pension Fund
Good welfare benefits
Your application must include:
A brief letter of application stating your motivation for the position, why you are applying and why this position is perfect for you
An overview of your education and work experience (CV)
Witnessed copies of diplomas and relevant certificates (applicants with education from other countries than Norway must enclose diplomas in both the original language and authorized translations)
Publications and academic work (max 10) and a list of these
Your PhD thesis (in PDF)
Two references (name and contact information)
It is very important that each of the scholarly works on which the committee should place special emphasis, is attached in its entirety.
The following premise forms the basis for the post as researcher:
The researcher will be a member of the research group of which the topic/project belongs to
The salary shall if possible be 100 % covered by external financing
The researcher shall actively contribute to attract external funding to the research project, both for her/his own position and other positions, from the Research Council of Norway, EU and other sources
The researcher is expected to have her/his research activity financed by the project of the researcher and the projects of the associated research group
The Head of Department may allocate work for the Researcher related to specific research projects
The researcher may participate in committee work and other administrative tasks within the University of Bergen
The researcher has no teaching duties, but is expected to supervise master students and PhD candidates when this is a natural part of the research activity of the research group
The researcher may apply for competence promotion according to the regulations for promotions
The basis for the position ceases if no further project funding and new law on state officials etc. on dismissal and preferential rights will be applied to permanent employees
General information:
Further information about the position can be obtained from:
The state labour force shall reflect the diversity of Norwegian society to the greatest extent possible. People with immigrant backgrounds and people with disabilities are encouraged to apply for the position.
The University of Bergen applies the principles of public access to information when recruiting staff for academic positions.
Information about applicants may be made public even if the applicant has asked not to be named in the list of persons who have applied. The applicant must be notified if the request to be omitted is not met.
For further information about the recruitment process, click here.