LEDIG STILLING VED UIT NORGES ARKTISKE UNIVERSITET
Researcher in remote sensing, data analysis and modelling
Deadline: 23.01.2022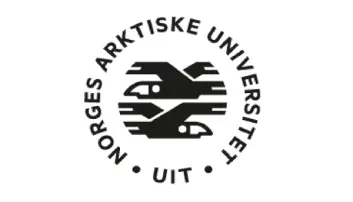 UiT The Arctic University of Norway
UiT is a multi-campus research university in Norway and the northernmost university of the world. Our central location in the High North, our broad and diverse research and study portfolio, and our interdisciplinary qualities make us uniquely suited to meet the challenges of the future. At UiT you can explore global issues from a close-up perspective.

Credibility, academic freedom, closeness, creativity and commitment shall be hallmarks of the relationship between our employees, between our employees and our students and between UiT and our partners.
Faculty of Science and Technology/Department of Physics and Technology
The position
The Department of Physics and Technology (IFT) has an open permanent position as a Researcher. The position is part of the project "Dynamic Information Management Approach for the Implementation of Climate Resilient Adaptation Packages in European Regions" (IMPETUS) funded by the European Commission (EC). The position will be associated with the groups of Earth Observation and Modelling of Complex Systems at IFT. The position has funding for 3,5 years.
The workplace is at UiT in Tromsø. The candidate must be able to start in the position in Tromsø no later than 6 months after receiving the offer.
The workplace is at UiT in Tromsø. You must be able to start in the position within no later than 6 months after receiving the offer.
The research area
The IMPETUS project will accelerate Europe's climate change response by developing innovative measures to make its regions more resilient. Together, the consortium aims to develop and demonstrate innovative technical, nature-based, governance, financing and public engagement solutions that are:
Cost-effective and environmentally, economically and socially sustainable actions - targeted to support key community systems such as water supply, agriculture, fishery, infrastructure and healthcare;
'Low regret' and scalable - co-designed and created with policy-makers, businesses and communities to ensure they are successfulness and applicability.
Seven regional test-beds – one in every bio-climatic region of Europe – will scale up innovative solutions and support businesses and communities in their sustainable and economic transition. The endeavor is supported by 32 partners in business, research, regional government, end-user communities and beyond in eight countries – and many more local partners and participants indirectly.
The project will provide data basis, estimate risks and propose implementation associated with adaptation to climate change. In particular, the focus areas are changes in frequency and severity of land and earth slides, local ecosystem changes, and risk of extreme weather events leading to for example flooding and wildfires.
This researcher will design a data base dedicated to climate resilience and adaptation, and will implement, further develop, and apply post-processing and visualization software tools. The researcher will take responsibility to design the data base in close contact with relevant society institutions, such as Troms and Finnmark County Municipality (TFFK), and with partners within the IMPETUS project who will undertake the physical implementation and operation of the data base. The researcher will also lead the data analysis tasks, so to extract relevant information to be shared with local stakeholders in order to co-create a robust framework for climate adaptation and mitigation in the demonstration sites. The position is also dedicated to post-processing of climate data, such as downscaling of climate projections for local areas.
Contact
For enquiries about for the position, please contact:
Head of IMPETUS Norway, Associate Professor Andrea Marinoni, [email protected]
Head of the Modelling of Complex Systems group, IFT, Professor Rune Grand Graversen, [email protected]
Qualification requirements
For appointment as researcher 1109, the applicant is required to hold either a Norwegian PhD or an equivalent foreign doctoral degree recognized as equivalent to a Norwegian doctoral degree.
Candidates must hold a PhD within an Earth-system science discipline. The successful candidate should have strong programming skills, and solid experience with Geographic Information System (GIS) environment creation and remote sensing data analysis. Experience with data-base design and maintenance, and experience with dynamical modelling, with for instance General Circulation Models (GCMs) and Numerical Weather Predication Models (NWPs) is advantageous.
The candidates must be fluent in oral and written English. The candidates should be creative, strongly independent, able to take and develop their own initiatives, and the ability to successfully finish ongoing projects.
Qualification with a PhD is required before commencement in the position. If you're at the final stages of your PhD, you may still apply if you have submitted your PhD thesis for doctoral degree evaluation within the application deadline. You must submit the thesis with your application. You must have dissertated before the start-up date of the position.
We will emphasize personal suitability in our assessment. We expect the candidate to actively contribute to academic culture, think beyond the core of own research interests, and to have good collaboration skills necessary for joint interdisciplinary projects.
At UiT we put emphasis on the quality, relevance and significance of the research work and not on where the work is published, in accordance with the principles of The San Francisco Declaration on Research Assessment (DORA).
UiT wishes to increase the proportion of females in academic positions. In cases where two or more applicants are found to be approximately equally qualified, female applicants will be given priority.
Inclusion and diversity
UiT The Arctic University in Norway is working actively to promote equality, gender balance and diversity among employees and students, and to create an inclusive and safe working environment.
We believe that inclusion and diversity is a strength and we want employees with different competencies, professional experience, life experience and perspectives.
If you have a disability, a gap in your CV or immigrant background, we encourage you to tick the box for this in your application.
If there are qualified applicants, we invite least one in each group for an interview. If you get the job, we will adapt the working conditions if you need it.
Apart from selecting the right candidates, we will only use the information for anonymous statistics.
Application
The application must include:
Cover letter including a short description of interests and reasons for applying for the position
CV containing a complete overview of experience, professional work and references
Diplomas, diploma supplements and transcripts (all degrees, in original language and translated)
Written references
Two references with contact details
A list of your academic production
Description of your academic production, stating which works you consider most important
Academic works, up to ten. The doctoral thesis is regarded as one work.
Documentation of English proficiency.
Proficiency in the English language can be documented in the following ways:
Diploma from a Norwegian upper secondary school with both spoken and written English (140 hours)
TOEFL (Test of English as a Foreign Language)
IELTS (International English Testing Service)
Completed university degree in the field of English language or literature
One years completed university studies in Australia, Canada, Ireland, New Zealand, the UK or USA, for which English was the language of instructions.
Documentation has to be in English or a Scandinavian language. The application and submitted documents must be sent electronically via www.jobbnorge.no
Welcome to UiT!
We offer
The possibility to work in a vibrant group at the forefront of research.
Involvement in an exciting international project on the forefront in society development.
A good working environment.
Good welfare arrangements for employees.
Good arrangements for pension, insurance and loans in the Norwegian Public Service Pension Fund.
Assessment
The applicants will be assessed by an expert committee. The committee's mandate is to undertake an assessment of the applicants' qualifications on the basis of the written material presented by the applicants, and the detail description draw up for the position.
The applicants who are assessed as best qualified will be called to an interview. The interview shall among other things, aim to clarify the applicants personal suitability for the position and motivations. A trial lecture may also be held.
Generel information
The appointment is made in accordance with State regulations and guidelines at UiT. At our website, you will find more information for applicants.
More information about moving to Norway and working at UiT.
The successful candidate must be willing to get involved in the ongoing development of their department and the university as a whole.
In case of discrepancies between the Norwegian and the English version of this description, the Norwegian version takes precedence.
The remuneration for Researcher is in accordance with the State salary scale code 1109. A compulsory contribution of 2 % to the Norwegian Public Service Pension Fund will be deducted.
UiT The Arctic University of Norway has HR policy objectives that emphasize diversity, and encourages all qualified applicants to apply regardless of their age, gender, functional ability and national or ethnic background. The university is an IW (Inclusive Workplace) enterprise, and we will emphasize making the necessary adaptations to the working conditions for employees with reduced functional ability.
According to the Norwegian Freedom and Information Act (Offentleglova) information about the applicant may be included in the public applicant list, also in cases where the applicant has requested non-disclosure.