LEDIG STILLING VED UIT NORGES ARKTISKE UNIVERSITET
Researcher in Machine Learning
Deadline: 20.07.2021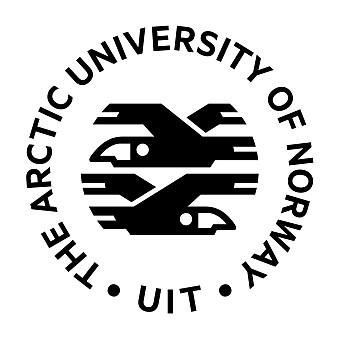 UiT The Arctic University of Norway
UiT is a multi-campus research university in Norway and the northernmost university of the world. Our central location in the High North, our broad and diverse research and study portfolio, and our interdisciplinary qualities make us uniquely suited to meet the challenges of the future. At UiT you can explore global issues from a close-up perspective.

Credibility, academic freedom, closeness, creativity and commitment shall be hallmarks of the relationship between our employees, between our employees and our students and between UiT and our partners.
Faculty of Science and Technology / the Department of Physics and Technology
The position
An exciting researcher position is available in the UiT Machine Learning Group at the Department of Physics and Technology at UiT The Arctic University of Norway. The appointment is permanent. The position is funded for a period of three years.
Goal: Contribute broadly to research on AI in medicine and, in particular, to the development, validation and implementation of new algorithms and tools for clinical decision support.
Start date: Fall 2021
The workplace is at UiT in Tromsø. You must be able to start in the position in Tromsø, within 6 months after receiving the offer.
The position's field of research
The position is offered in the context of the project "Consortium for Patient-Centered AI" funded as a strategic interdisciplinary research project by UiT The Arctic University of Norway. The project is a collaboration between the Faculty of Science and Technology, The Faculty of Health Sciences, and the Faculty of Humanities, Social Sciences and Education.
Within this project, we are seeking a researcher to take an active role in the UiT Machine Learning Group's research on developing novel machine learning methodology on the path towards clinical use and implementation of AI for treatment and care of patients. The candidate will contribute broadly to the activity on clinical AI in the project, which will span theoretical development of new algorithms for clinical AI based on retrospective data from heterogeneous sources of patient data such as medical images, data from the electronic health records, or registry data. The activity will also span development of prototype implementations of early warning- and other AI-based clinical decision support systems, studies of feasibility in routine clinical practice, prospective trials and randomized controlled trials to study effectiveness and safety of novel CDSs tool in compliance with guidelines for AI clinical research. The research activity could potentially also include natural language processing on medical text. The particular clinical application and focus areas for the researcher will depend to some degree on the background of the candidate, however, within the topic of clinical AI on health data from heterogenous sources.
The project will further have a special focus on interaction with clinicians, with a goal of closing the gap between foundational research in machine learning and the clinical use of machine learning methods for the benefit of patients from a hospital and healthcare point of view. Hence, the work will be done in a highly interdisciplinary research environment and the candidate will collaborate with a team consisting of clinicians, researchers in science and technology, health, law, social sciences, industry partners, as well as personnel responsible for ICT, data security, privacy concerns and more. Good communication skills are therefore needed.
The successful candidate will be a part of the UiT Machine Learning Group and will also be affiliated with the newly established Research Center Visual Intelligence.
Location
The UiT Machine Learning Group is located in Tromsø, a lively town with approximately 75.000 inhabitants. It is known for its beautiful scenery, northern lights, midnight sun, as well as the northernmost university in the world and well connected to the rest of Europe. Located on an island surrounded by fjords and mountains, Tromsø is a major cultural hub within the Arctic Circle and a great spot for outdoor activities (hiking, skiing, etc.).
Contact
Further information about the position and UiT is available by contacting
Qualification requirements
The position requires a Master's degree in physics, mathematics, statistics or machine learning. Candidates who hold a doctoral degree are also welcome to apply.
The suitable candidate should have solid experience with deep learning. A good background in machine learning in general, and related fields such as pattern recognition or computational statistics, is required. Good programming skills are required. Candidates with research experience and prior publications in machine learning conferences and journals and related fields will be considered with higher priority. Experience with health-related machine learning applications will be considered a benefit. Experience with NLP is a benefit.
We are looking for an interested, active and highly motivated candidate, who likes to explore new technologies, is both independent thinking and also enjoys working in a collaboration with others. The position is part of an interdisciplinary project, and close interaction with other project participants will be required.
Good communication skills in English are necessary and documented fluency in English is required. Good communication skills in Norwegian is an advantage. During this assessment process, emphasis will be put on your potential for research as shown by the Master's thesis and any other academic works. In addition, we may consider work experience or other activities of significance for the PhD studies. The assessment will emphasize motivation and personal suitability for the position.
For appointment as researcher 1109, the applicant is required to hold either a Norwegian PhD or an equivalent foreign doctoral degree recognized as equivalent to a Norwegian doctoral degree.
For appointment as researcher 1108, the applicant is required to hold Master's degree or equivalent from a university or a university college. Relevant research qualifications above the level of a Master's degree and/or relevant professional practice.
During the assessment emphasis will be put on the candidates motivation, potential for research, and personal suitability for the position.
At UiT we put emphasis on the quality, relevance and significance of the research work and not on where the work is published, in accordance with the principles of The San Francisco Declaration on Research Assessment (DORA).
UiT wishes to increase the proportion of females in academic positions. In cases where two or more applicants are found to be approximately equally qualified, female applicants will be given priority.
Inclusion and diversity
UiT The Arctic University i Norway is working actively to promote equality, gender balance and diversity among employees and students, and to create an inclusive and safe working environment. We believe that inclusion and diversity is a strength, and we want employees with different competencies, professional experience, life experience and perspectives.
If you have a disability, a gap in your CV or immigrant background, we encourage you to tick the box for this in your application. If there are qualified applicants, we invite least one in each group for an interview. If you get the job, we will adapt the working conditions if you need it. Apart from selecting the right candidates, we will only use the information for anonymous statistics.
Application
Your application must include:
Application letter including a short description of interests and reasons for applying for the position
CV containing a complete overview of experience, professional work and references
Diplomas, diploma supplements and transcripts (all degrees, in original language and translated)
References, 2-3
Master thesis
Doctoral thesis if you hold a doctoral degree
Documentation on English language proficiency
A list of your academic production
Description of your academic production, stating which works you consider most important
The academic works (published or not) you wish us to take into consideration in the assessment
Proficiency in the English language can be documented in the following ways:
Diploma from a Norwegian upper secondary school with both spoken and written English (140 hours)
TOEFL (Test of English as a Foreign Language)
IELTS (International English Testing Service)
Completed university degree in the field of English language or literature
One years completed university studies in Australia, Canada, Ireland, New Zealand, the UK or USA, for which English was the language of instructions.
The documentation must be in English or a Scandinavian language. We only accept applications sent via www.jobbnorge.no.
You may also submit academic works which you wish us to consider during the assessment process.
Qualification with a Master's degree is required before commencement in the position. If you are near completion of your Master's degree, you may still apply and submit a draft version of the thesis and a statement from your supervisor or institution indicating when the degree will be obtained. You must have completed your degree before commencement in the position.
More practical information for working and living in Norway can be found here: International staff
Welcome to UiT!
We offer
International academic environment and an exciting research project
Close collaboration with outstanding research groups


Family-friendly policies and surroundings
Flexible working hours and a state collective pay agreement
Pension scheme through the state pesnion fund
Generel information
The appointment is made in accordance with State regulations and guidelines at UiT. At our website, you will find more information for applicants.
The working hours shall be utilised for research, research-related activities, and research administration.
The successful applicant must be willing to engage himself/herself in the ongoing development of his/her discipline and the university as a whole.
The remuneration for researcher is in accordance with the State salary scale code 1108 if you hold a Master`s degreecode 1109 if you hold a doctroal degree. A compulsory contribution of 2 % to the Norwegian Public Service Pension Fund will be deducted.
More information about moving to Norway.
We make the appointment in accordance with the regulations in force concerning State Employees and Civil Servants, and guidelines at UiT. At our website, you will find more information for applicants.
UiT The Arctic University of Norway has HR policy objectives that emphasize diversity, and encourages all qualified applicants to apply regardless of their age, gender, functional ability and national or ethnic background. The university is an IW (Inclusive Workplace) enterprise, and we will emphasize making the necessary adaptations to the working conditions for employees with reduced functional ability.
We process personal data given in an application or CV in accordance with the Personal Data Act. You may request to not be registered on the public list of applicants, but the University may decide that your name will be made public. You will receive advance notification in the event of such publication.