LEDIG STILLING VED UIT NORGES ARKTISKE UNIVERSITET
Researcher in cell biology / histology / pathology
Deadline: 05.10.2022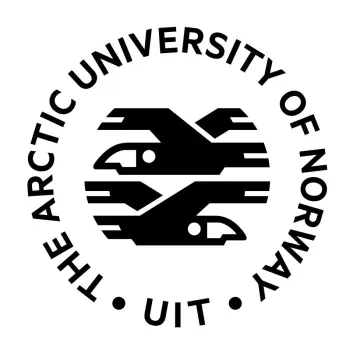 UiT The Arctic University of Norway
UiT The Arctic University of Norway is a multi-campus research university and the northernmost university of the world. Our central location in the High North, our broad and diverse research and study portfolio, and our interdisciplinary qualities make us uniquely suited to meet the challenges of the future. At UiT you can explore global issues from a close-up perspective.

Credibility, academic freedom, closeness, creativity and commitment shall be hallmarks of the relationship between our employees, between our employees and our students and between UiT and our partners.

The Faculty of Biosciences, Fisheries and Economics (BFE) consists of Department of Arctic and Marine Biology, Norwegian College of Fishery Science (NFH) and School of Business and Economics.

The main task of BFE is to conduct teaching and research dissemination at a high national and international level within all relevant fields. Prioritized research areas are aquatic and terrestrial ecosystems, climate, life in the arctic, marine bioprospecting, fish health, seafood products, business and macroeconomics, resources and environment, markets and management of marine resources. The interdisciplinary profile of the faculty provides good opportunity to develop research projects involving several research groups at the faculty according to its strategy.
Faculty of Biosciences, Fisheries and Economics
The position
A temporary position as researcher is available for a period of up to two years at the Norwegian College of Fishery Science (NCFS) to study aspects of fish pathology – with a particular focus on molecular pathology using tools as immunohistochemistry, in-situ hybridization on cells and tissues to study fish pathology. The position is affiliated with the research group in Fish Immunology and Vaccinology and the VirtualStain project.
The research group of Fish Immunology and Vaccinology undertake research on the immune system mainly of Atlantic salmon and how fish combat viral and bacterial infection. The knowledge contributes to an increased understanding of the immune system and to improved vaccines for the aquaculture industry.
The workplace is at UiT in Tromsø. You must be able to start in the position within a reasonable time after receiving the offer.
The Norwegian College of Fishery Science
The Norwegian College of Fishery Science (NCFS) is a part of The Faculty of Biosciences, Fisheries and Economics (BFE) and undertakes research and research-based teaching of high national and international quality in an interdisciplinary environment. Research activity is provisionally organized into the groups of: Living Marine Resources, Sea Food Science, Fish Immunology and Vaccinology, Aquaculture, Genetics, Marine Drug Discovery, Resource Management, Marine Management and Resource Economics
The project
The overall aim in the VirtualStain project is to develop artificial intelligence (AI) tools to process, label and analyze microscopy and nanoscopy images of tissues and cells. This will make the time-consuming task of chemically staining (with noxious chemicals) such images obsolete. Applying AI to such a task will also enable researcher to image and label living tissues and cells and follow them in real-time.
New insights provided on tissue and cell function through these enhanced labelling and monitoring processes will allow for the development of complex and dynamic AI models of tissue and cells systems for use in veterinary research. The case study for VirtualStain is a focus on the imaging and modelling of pathogen-host interaction during progression of virus-induced heart disease in salmon at cellular and tissue levels.
Contact
Further information about the position and UiT is available by contacting:
Associate Professor Jaya Kumari Swain, Phone: +47 969 50 473, Email: [email protected]
Qualifications
Required qualifications:
A Norwegian PhD degree or a corresponding foreign doctoral degree recognised as equivalent to a Norwegian doctoral degree in molecular immunology, cell biology, histology, or pathology.
Experience in antibody-mediated detection of molecules, and in-situ hybridization.
Expertise in cell biology and histopathology.
Good academic performances, and a genuine interest and motivation for performing research.
Personal characteristics:

Potential and expertise to complete scientific work.
Personal qualifications and suitability: The candidate's personal qualifications should include excellent interpersonal and communication skills and an enthusiasm to work as a member of a collaborative research team.
The successful candidate must be willing to get involved in the ongoing development of their department and the university as a whole.
Fluency in English (both verbal and writing), strong writing skills and good public presentation skills
It will be in the candidate's advantage to have one or more of the following:
Experience in molecular biology such as qPCR, transcriptomics, and bioinformatics.
Experience in using standard laboratory equipment and data analysis skills.
Basic understanding in or motivation to acquire competence in microscopy.
Established knowledge and/or motivation to run microscopy software.
Interest in outreach, communication, and social media strategy.
Driver's license (equivalent to or Norwegian cl. B).
Norwegian or Scandinavian language skills.
At UiT we put emphasis on the quality, relevance and significance of the research work and not on where the work is published, in accordance with the principles of The San Francisco Declaration on Research Assessment (DORA).
Application
The applicants will be assessed by an expert committee. The committee's mandate is to undertake an assessment of the applicants' qualifications on the basis of the written material presented by the applicants, and the detailed description draw up for the position.
The application must include:
Cover letter including a short description of interests and reasons for applying for the position
CV containing a complete overview of experience, professional work and references
Diplomas, diploma supplements and transcripts (all degrees, in original language and translated)
Written references
Two references with contact details
A list of your academic production
Description of your academic production, stating which works you consider most important
Documentation of English proficiency.
Proficiency in the English language can be documented in the following ways:
Diploma from a Norwegian upper secondary school with both spoken and written English (140 hours)
TOEFL (Test of English as a Foreign Language)
IELTS (International English Testing Service)
Completed university degree in the field of English language or literature
One years completed university studies in Australia, Canada, Ireland, New Zealand, the UK or USA, for which English was the language of instructions.
Documentation has to be in English or a Scandinavian language. The application and submitted documents must be sent electronically via www.jobbnorge.no
The applicants who are assessed as best qualified will be called to an interview. The interview shall among other things, aim to clarify the applicants personal suitability for the position and motivations. A trial lecture may also be held.
We offer
Good welfare arrangements for employees
Good arrangements for pension, insurance and loans in the Norwegian Public Service Pension Fund
The remuneration for a research position is in accordance with the State salary code 1109. As a norm, the time resources spent on administrative duties constitutes 5 % for academic staff. A compulsory contribution of 2 % to the Norwegian Public Service Pension Fund will be deducted.
Inclusion and diversity
UiT The Arctic University i Norway is working actively to promote equality, gender balance and diversity among employees and students, and to create an inclusive and safe working environment.
We believe that inclusion and diversity is a strength and we want employees with different competencies, professional experience, life experience and perspectives.
If you have a disability, a gap in your CV or immigrant background, we encourage you to tick the box for this in your application.
If there are qualified applicants, we invite least one in each group for an interview. If you get the job, we will adapt the working conditions if you need it.
Apart from selecting the right candidates, we will only use the information for anonymous statistics.
General information
The appointment is made in accordance with State regulations and guidelines at UiT. At our website, you will find more information for applicants.
More information about moving to Norway and working at UiT.
According to the Norwegian Freedom and Information Act (Offentleglova) information about the applicant may be included in the public applicant list, also in cases where the applicant has requested non-disclosure.
In case of discrepancies between the Norwegian and the English version of this description, the Norwegian version takes precedence.