LEDIG STILLING VED NMBU
Postdoctoral / research fellow within multi-omics analysis of animals and their microbial communities
Deadline: 22.07.2022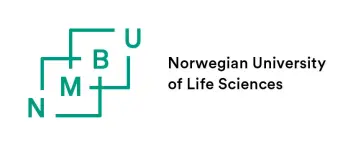 Norwegian University of Life Sciences
NMBU has a particular responsibility for research and education that secures the basis for the life of future generations. Sustainability is rooted in everything we do and we deliver knowledge for life. NMBU has 1,900 employees of which about 300 phd scholarships and 6,700 students. The university is divided into seven faculties.

NMBU believes that a good working environment is characterised by diversity.

We encourage qualified candidates to apply regardless of gender, functional ability, cultural background or whether you have been outside the labour market for a period. If necessary, workplace adaptations will be made for persons with disabilities. More information about NMBU is available at www.nmbu.no.


About The Faculties


The Faculty of Biosciences (Biovit) and the Faculty of Chemistry, Biotechnology and Food Science (KBM) educate candidates within biosciences (biochemistry, physiology, cell biology, systems biology, microbiology, genetics, bioinformatics), food and food safety, domestic animals and aquaculture, production technology, botany and nutrition. Further information here.

More about Biovit: Biovit contributes to the development of sustainable agriculture and food production systems through basic and applied research in plants, animals and fish (aquaculture). The research groups are organized in the following sections: Systems Genetics and Bioinformatics, Animal Breeding and Quantitative Genetics, Nutrition, Ethology and Animal Welfare, Agroecology, Genetics and Plant Breeding, Food Crops, Plant Biology and Biotechnology, and Plant Protection. The faculty has approximately 220
employees.

More about KBM: KBM employs about 140 people. The faculty has approx. 50 PhD students, and ca. 500 BSc and MSc students. KBM covers a wide range of scientific fields within basic natural sciences such as chemistry, biochemistry, microbiology as well as the application of these towards food chemistry, technology and safety, biotechnology and environmental issues. For further information:Further information: https://www.nmbu.no/en/faculty/kbm
Interested in host-microbiome-environment interactions and multi-omics data?
About the position
The vacant positions is funded by the Novo Nordisk Fonden and is part of a collaboration between several research groups at the Faculty of Biosciences (BIOVIT) and Faculty of Chemistry, Biotechnology and Food Sciences (KBM), mainly the Microbial Ecology and Meta-Omics (MEMO) and Bioinformatics and Applied Statistics (BIAS).
We will hire a 2-year postdoc/researcher to work on "SuPA[cow]: Sustainable production of animals by optimizing the feed-microbiome-host axis. SuPAcow will examine the interplay between the environment, microbiome function and host phenotype (such as methane emissions).
It will go beyond standard omics-style analyses and integrate metadata, Oxford nanopore metagenomics, metatranscriptomics and metaproteomics layers (multi-omics) in one collective analytical effort and will additionally endeavor to include all keystone microbial genomes from bacterial, archaeal, viral and eukaryotic (fungi and protozoa) origins.
Joint network analysis and constraint-based modelling of data from both active gut microbiota and host tissue will attempt to identify key correlations between particular microbial populations and host metabolism, in particular for animals that exhibit varying performance metrics and/or methane levels. Taken together, it aims to integrate meta-data and multi-omics to describe the interplay between feed, host animal and its associated microbiota.
Main tasks
Major tasks include:
Analysis and curation of metagenomics datasets and population genomes that are representative of host-associated microbiomes.
Functional meta-omics characterization of microbiota using metabolic reconstruction and quantitative metatranscriptomics / metaproteomics.
Identification of key metabolic pathways using regulatory network analysis of meta-omics data generated from microbiome(s) as well as host tissues and/or metadata.
Generation of a framework for tractable assembly of curated draft biochemical reaction networks that connect microbial functions to specific host phenotypes
Competence
The main purpose of the Post-doctoral position is to qualify for work in high-level scientific positions.
The following is required:
PhD degree in microbiology/functional genomics/ bioinformatics, with specific emphasis on functional multi-omic data analysis.
Required postdoc/researcher experiences (you most document experience in at least three of these to apply):
Bioinformatics analysis of DNA and/or protein data
Bioinformatics processing and analysis of large meta/multi-omics datasets.
Network-based analysis of multi-omics data
Constraint-based modelling of multi-omics data
Fluent programming skills in at least one language.
Desired experiences
Methods for microbial community DNA extraction, shotgun metagenomic sequencing, assembly and binning.
Methods for microbial community protein extraction, protein purification and metaproteomic data generation.
Molecular laboratory and/or animal experimental work
Single-cell sorting/sequencing
We expect that the candidates will successfully publish research findings in high-impact peer reviewed journals. Applicants must be proficient both written and spoken, in English, and preferably in a Scandinavian language.
Remuneration and further information
Postdoctoral Fellow: wage framework 24, salary grade 61-77 (NOK 553.500-752.800), Researcher: wage fremwork 24, salary grade 68-84, (NOK 626.100 – 919.700) depending on qualifications. Seniority Promotion in position.
For further information, please contact:
or (for the BIAS project):
General information to applicants
Application
To apply online for this vacancy, please click on the 'Apply for this job' button above. This will route you to the University's Web Recruitment System, where you will need to register an account (if you have not already) and log in before completing the online application form.
Application deadline: 22.07.2022
Applications without a cover letter that clearly explains why the candidate is qualified and motivated for the position will not be considered.
Up to ten publications selected by the applicant as most relevant must be attached to the application. If it is difficult to identify the contribution of the applicant in multiple-author publications, a short explanation about the applicant's part of the work is suggested.
Printed material which cannot be sent electronically should be sent by surface mail to Norwegian University of Life Sciences, Faculty of Biosciences, P.O. Box 5003, NO-1432 Ås, within 22.07.2022. Please quote reference number 22/03019.
Applicants invited for an interview will be asked to present verified copies of diplomas and certificates.