Ledig stilling ved UiT Norges arktiske universitet
Lab Director (Associate Professor) affiliated with the AcqVA Centre (Language Acquisition, Variation & Attrition)
Deadline: 15.06.2020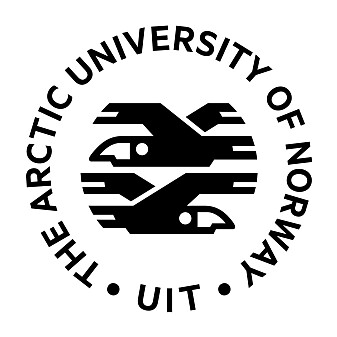 UiT The Arctic University of Norway
UiT is a multi-campus research university in Norway and the northernmost university of the world. Our central location in the High North, our broad and diverse research and study portfolio, and our interdisciplinary qualities make us uniquely suited to meet the challenges of the future. At UiT you can explore global issues from a close-up perspective.

Credibility, academic freedom, closeness, creativity and commitment shall be hallmarks of the relationship between our employees, between our employees and our students and between UiT and our partners.
Faculty of Humanities, Social Sciences and Education
The position
One permanent position as Lab Director at the level of Associate Professor is available in the Department of Language and Culture at UiT - The Arctic University of Norway. The position is affiliated with the AcqVA Aurora Centre (Language Acquisition, Variation & Attrition): The Dynamic Nature of Languages in the Mind.
The AcqVA Centre's funding period is 2020 – 2024.
The position as Lab Director entails a leadership function/responsibility for the AcqVA Aurora labs (50%), teaching lab-related seminars for students and researchers (20%), and time for independent research (30%). The research is expected to complement and strengthen the research profile of AcqVA Aurora.
Affiliation
The position is affiliated with the Department of Language and Culture (ISK). The Department consists of 75 permanent employees, 10 adjunct professors, and approximately 25 PhD fellows. Additionally, the Department has approximately 35 temporary research and teaching positions. The Department's core activates are research, teaching, and dissemination within linguistics, literature, art history, and media and documentation studies.
The Department has a very active and diverse research profile. It houses one of the world's most excellent research communities in linguistics represented by AcqVA Aurora Center, and with research groups within cognitive linguistics (CLEAR), Sami language technology (Giellatekno and Divvun), theoretical linguistics (CASTL-FISH) and sociolinguistics. The Department's research communities within literature, art history, and media and documentation studies are nationally highly competitive, and are organised into research groups such as «Health, Art and Society» (HAS), Russian Space (RSCPR), Libraries, archives, museums, in the community (LAMCOM), Arctic Voices in Art and Literature (ARCTIC VOICES), Just Literature (JUL), Interdisciplinary Phenomenology (IP) Worlding Northern Art (WONA) and Multilingual North, Diversity, Education and Revitalisation (MULTINOR).
ISK offers one-year programmes, as well as full Bachelor and Master programmes in the following fields: General linguistics, literature, art history, media and documentation studies, English, Kven, Finnish, Norwegian, Russian, Sami, Spanish, and German. It also offers PhD programmes in linguistics, cultural/literary studies, art history, as well as media and documentation studies.
The AcqVA Aurora Centre currently consists of more than 30 active researchers, including seven professors/associate professors, a lab manager, 12 researchers/postdoctoral fellows (including five MSCA postdoctoral researchers), four PhD students, and eight Professor II positions (20% adjunct professors). The group members are involved in a number of research projects both locally and internationally, e.g. the MiMS and SALT projects financed by the Research Council of Norway, the MultiGender project funded by the Centre for Advanced Study, and the HeLPiNG project funded by the Tromsø Research Foundation. The AcqVA Aurora Centre currently has two labs, the AcqVA lab and the PoLaR lab. For further information about the group's work and activities, see the website of AcqVA Aurora.
AcqVA Aurora is a UiT Aurora Centre, funded for the period 2020-2024. The highly competitive UiT Aurora Centre scheme provides funding to research groups that demonstrate excellence, in order to strengthen their capacity to be successful in the competition for larger external funding. The Aurora Centre funding will add 10 outstanding researchers to the current team: Four postdoc/researcher positions, four Professor II positions, one associate/full professor and the currently advertised Lab Director.
Lab Director position is funded directly by the Aurora Center grant and will give the successful candidate the opportunity to work closely with an outstanding team of linguists.
The appointed position must have her/his daily workplace at the UiT, campus Tromsø.
The work and responsibility of the Lab Director
The Lab Director is the leader of the AcqVA Aurora Centre labs with responsibility for equipment, experimental design, statistical assistance, teaching and research.
More specifically, the Lab Director:
will be responsible for the acquisition, maintenance, and use of the equipment in the labs
will be responsible for hiring lab assistants and training them
will assist members of the AcqVA Aurora Centre with experimental design and statistical analysis
will provide courses in relevant topics for students and other members of the AcqVA Aurora Centre
will provide information on ethical approval, storage of data and other relevant information for researchers in AcqVA Aurora.
The position's field of research
The Lab Director is expected to carry out research within the research areas of the AcqVA Aurora group, and is further expected to collaborate (and co-author) with the researchers within the group on ongoing and future projects.
It is also expected that the Lab Director will participate in professional networks nationally and internationally, as well as in disseminating research to a wider public.
Contact
Further information about the position and UiT is available by contacting:
Qualifications
Norwegian doctoral degree in (Psycho-/Neuro-) Computational Linguistics, Computer Science, Psychology or another relevant field or a corresponding foreign doctoral degree recognised as equivalent to a Norwegian doctoral degree, or competence at a corresponding level documented by academic work of the same scope and quality
Demonstrable experience with a broad range of empirical methods such as offline behavioral and online (processing) experimentation
High command/competence of statistical modelling and programming capabilities.
Excellent command of spoken and written English.
Experience with previous research within language acquisition, attrition, heritage languages and/or multilingualism is desirable.
Experience working with bi-/multilingual young and adult populations is desirable.
Knowledge of Norwegian or another Scandinavian language is desirable.
Documented pedagogical competence.
Personal suitability will be taken into consideration.
At UiT we put emphasis on the quality, relevance and significance of the research work and not on where the work is published, in accordance with the principles of The San Francisco Declaration on Research Assessment (DORA).
Pedagogical competence (basic pedagogical competence)
All applicants for teaching and research positions shall document their pedagogical competence.
You must have aquired basic competence for teaching and supervision at higher education level, this include basic skills in planning, conducting, evaluating and developing teaching and guidance.
The pedagogical competence can be achieved in one of the following ways:a) Completed education or courses designed to provide teaching competence for teaching at universities and colleges, equivalent to a minimum of 200 hours
b) Practice as a teacher and supervisor in higher education is required, often combined with relevant courses and seminars. Experience with teaching and supervision in higher education corresponding to two years in a full-time position is required.
Documentation requirement:a) Applicants who have completed education or courses designed to provide teaching competence for teaching at universities and colleges, equivalent to a minimum of 200 hours, must attach diploma and curriculum for the completed course.
b) Other applicants shall describe, assess and document their competence as a teacher and supervisor. The skills must be documented in the form of a teaching portfolio.
The requirement for teaching competence can be waived after an assessment of the specific case.
Application
The application must be submitted electronically via www.jobbnorge.no and shall include:
Letter of application
Contextualizing statement/proposal (max 2 pages), detailing how the candidate will fit into the research done in AcqVA Aurora
CV (containing a complete overview of education, supervised professional training and professional work)
Diplomas and references (scanned copies of degree and a list of three references who can be contacted, inclusive of contact information)
Contact information to 2-3 references
Documented pedagogical competence
A list of your academic production
Description of your academic production, stating which works you consider most important
Academic works, up to ten. The doctoral thesis is regarded as one work.
The documentation have to be in English or a Scandinavian language.
Assessment
The applicants will be assessed by an expert committee. The committee's mandate is to undertake an assessment of the applicants' qualifications on the basis of the written material presented by the applicants, and the detailed description for the position.
Applicants who are considered to be the best qualified will be called in for an interview. The interview will, among other things, clarify personal fitness and motivation for the position. A trial lecture may also be required.
General information
The appointment is made in accordance with State regulations and guidelines at UiT. At our website, you will find more information for applicants.
The successful candidate must be willing to get involved in the ongoing development of their department and the university as a whole.
The remuneration for Associate Professor is in accordance with the State salary scale code 1011. A compulsory contribution of 2 % to the Norwegian Public Service Pension Fund will be deducted.
A good work environment is characterized by diversity. We encourage qualified candidates to apply, regardless of their gender, functional capacity or cultural background. UiT will emphasize making the necessary adaptations to the working conditions for employees with reduced functional ability.
More information about moving to Norway and working at UiT: http://uit.no/mobility
According to the Norwegian Freedom and Information Act (Offentleglova) information about the applicant may be included in the public applicant list, also in cases where the applicant has requested non-disclosure.