LEDIG STILLING VED HANDELSHØYSKOLEN BI
Post-doctoral fellow in Finance, ERC project on funding frictions after the Global Financial Crisis
Deadline: 30.04.2023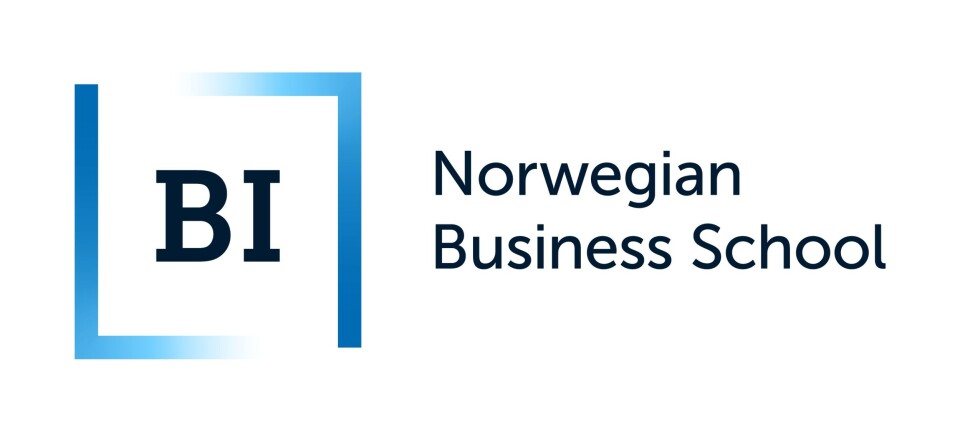 BI Norwegian Business School
BI Norwegian Business School is ranked among the top business schools in Europe combining internationally recognized research and a wide range of educational offerings from bachelor to master and doctoral degree programmes as well as executive programmes. BI's mission is to build the knowledge economy by empowering people and improving business. BI has 20 000 students, more than 300 000 alumni, and a number of academic and business partnerships and networks both nationally and internationally. BI holds the three most prestigious international quality accreditations – AACSB, EQUIS and AMBA. BI is organised as an independent foundation whose purpose is teaching and research. All profits are used to strengthen BI's academic- and learning environment.
The Department of Finance at BI Norwegian Business School is inviting applications for a post-doctoral fellow position with a special focus on Funding Frictions after the Global Financial Crisis (co-founded by the European Research Council). The start date of the position is flexible but preferably not later than August 2023.
Department of Finance
The department is committed to research at the highest international level. There are currently over 40 faculty members and they represent about 20 nationalities. Faculty come from some of the world's best institutions such as University of Chicago, Wharton, UCLA, Ohio State University, Carnegie Mellon, University of Southern California, London Business School, and London School of Economics.
Faculty members publish their research regularly in the top Finance and Economics journals. These publications have appeared in Journal of Finance, Review of Financial Studies, Journal Financial Economics, American Economic Review, Econometrica, Journal of Political Economy, and Review of Economic Studies. The strong commitment to research has earned the department a top-10 rank in Europe based on research output in top-tier academic Finance journals.
The department runs an international weekly research seminar series in which academics from the world's best research institutions present their work. These seminars and other visits by international researchers give PhD candidates an excellent opportunity to reflect and receive feedback on their own research. The department also regularly organizes conferences and workshops.
The department has access to all the commonly used international databases. Many faculty members also work with unique Norwegian micro data on firms and individuals obtained from official registers. The department hosts the Centre for Asset Pricing Research (CAPR) and the Centre for Corporate Governance Research (CCGR). These centers sponsor and support faculty research groups, conferences, and seminars.
ERC Project on Funding Frictions after the Global Financial Crisis
Funding frictions are tensions in financial markets that can preclude institutions from borrowing money or rolling over debt. In extreme situations, such as the 2007-2009 global financial crisis (GFC) or the market turmoil in March 2020 during the Covid-19 pandemic, funding frictions can lead to the default of otherwise healthy institutions and destabilize the entire financial system. While earlier research (pre-GFC) tends to disregard funding frictions, the enormous risk associated with these market tensions highlights that a deeper understanding of funding frictions is crucial – it can guide policy makers to determine their optimal responses to future crises and help institutions to reduce their funding risk.
To help develop our understanding of these frictions, the European Research Council (ERC) awarded a research grant to the project Funding Frictions after the Global Financial Crisis (FuFri). The successful applicant will be working within the FuFri research group. The research group consists of outstanding scholars, including researchers at Columbia University, Norges Bank, York University, University of Amsterdam, and Darden School of Business. For questions regarding the position, contact Associate Professor Sven Klingler (sven.klingler@bi.no).
See BI's press release for more information on the project here.
The Position: Postdoctoral Fellowship in Finance with a particular focus on funding frictions
BI Norwegian Business School now has one vacant Postdoctoral Fellowship position, co-founded by the European Research Council. The position has a duration of three years. The postdoctoral fellow should specialize on the broad topic of funding frictions after the global financial crisis and will work with a team of researchers specializing within this area. The objective of the position is to strengthen research, and to give researchers/scholars holding a doctoral degree the opportunity to strengthen their academic qualifications. In compliance with BI's ambition of becoming one of the leading business schools in Europe, we seek a candidate who can produce high-level research and publications at the international levels.
Qualification requirements
Applicants must hold a PhD degree in finance or economics. The doctoral thesis must be submitted for evaluation by the closing date for application. It is a pre-requisite that one has successfully defended the PhD prior to commencing the position. The candidates will be evaluated based on an overall assessment of skills, knowledge, and suitability for the position.
In the assessment the following criteria will be emphasized: scientific work, interest in the topic "funding frictions after the global financial crisis", and ability to conduct research as part of a team. We are looking for candidates with strong research capabilities and ambitions to advance their field with publications in leading international journals. The position does not include any teaching requirements.
We Offer
Salary on agreement
Bonus-system for publications in selected journals.
Membership in BIs collective pension agreement dependent that you are/become a member of the Norwegian Social Security System. The annual contribution of the employee follows the current regulations, for the time being 2% of gross salary. Membership in will depend on your country of residence and will be decided upon by the authorities in your country of residence.
Application Procedure
Applicants must submit their job-market paper (if available) and work-in-progress abstracts, which reflect their area of research interest. In addition, applicants should submit an updated CV (including a complete list of working papers publications). Two reference letters must also be submitted. Candidates may be asked to forward further information and/or be called in for an interview.
The application and all necessary documentation must be submitted in our recruitment tool Easycruit.
Further Information
Start date is subject to agreement, preferably no later than August 2023.
The position will only be filled if qualified candidates are identified.
Contact:
See this for more information about the department and the school.
CONTACTS:
Sven Klingler, Mobile: +47 46410432
COMPANY HOMEPAGE: www.bi.no