LEDIG STILLING VED HANDELSHØYSKOLEN BI
Head of Department - Law and Governance
Deadline: 30.11.2020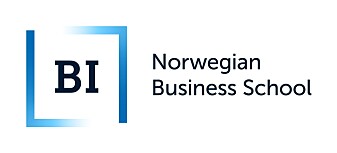 BI Norwegian Business School
BI Norwegian Business School is ranked among the top business schools in Europe combining internationally recognized research and a wide range of educational offerings from bachelor to master and doctoral degree programmes as well as executive programmes. BI's mission is to build the knowledge economy by empowering people and improving business. BI has 20 000 students, more than 300 000 alumni, and a number of academic and business partnerships and networks both nationally and internationally. BI holds the three most prestigious international quality accreditations – AACSB, EQUIS and AMBA. BI is organised as an independent foundation whose purpose is teaching and research. All profits are used to strengthen BI's academic- and learning environment.
At the Department of Law and Governance, we have a vacant position as Head of Department (HoD) for a fixed term period of four years. The Head of Department reports to the Provost for Research and Academic Resources.
The Head of Department is a member of the Provost's management team, the President's extended management group, and is expected to participate in committees such as the Senate, Programme Committees and other committees set up in order to reach BI's strategic goals.
The BI Department of Law and Governance
With its approximately 20,000 students and 400 faculty members, BI is Europe's second largest business school, and is Norway's largest supplier of economic and administrative professionals. BI is the only Norwegian "Triple Crown" school, holding 3 of the most important accreditations for a business school with international ambitions: the European EQUIS, the American AACSB, and the British AMBA. About 90 of an approximate 15,500 business schools globally can pride themselves on a Triple Crown status.
The Department of Law and Governance has an ambition to increase its impact both nationally and internationally. The Department is responsible for courses at Bachelor, Master of Science, MBA and Executive Level and is currently home to about 40 full-time academic faculty and 5 PhD students. The Department has recently established a Center for Center for Sustainability and Energy, which promotes sustainable development through research, teaching and active cooperation with other academic institutions, the business community, governmental bodies and NGOs.
Goals and responsibilities for the positionThe Head of Department is expected to show excellent leadership skills, be able to set goals and strategically work both towards BI's and the department's goals. The Head of Department has the academic, financial, and administrative responsibility for the activities within the department. He/she is responsible for recruitment, allocation of resources and the development of relevant faculty on all campuses. The Head of Department is responsible for building a good and professional work environment and will also be responsible for the follow-up of faculty in line with BIs Quality Assurance System.
Main tasks will include:
Set goals for the academic development of the department and means to reach those goals.
Appointing and developing of world-class faculty with significant impact on international research, student learning and business practice, in line with BI's strategy.
Develop research-based attractive academic programmes and further develop existing programmes in close cooperation with the Deans.
Implementing effective teaching practices and student-oriented learning design to secure student learning outcome and provide inspiring learning experiences.
Contribute to the development of cooperation with excellent international academic environments and institutions.
Increasing external funding for research activities, initiate and develop research centers in line with BI's policy.
We are looking for a person with
A scientific position, preferably as professor, within relevant research areas.
Excellent leaderships skills and the ability to motivate others, preferably with a documented experience from the higher education sector.
Ability to work systematically towards goals and lead a team.
In addition, we will emphazise
Excellent understanding of leadership in the higher education sector in the context of academic freedom.
Motivating leadership style with focus on cooperation, involvement, dialogue, and a strong sense of responsibility
Excellent communication skills and the ability to build networks, establish trust both internally and externally.
Management style stimulating to good results and ensuring a good working environment.
The terms for Head of Department will be in accordance with BI practice.
External applicants must have positive professor evaluation within a relevant research area and will be entitled to a permanent faculty position after ending the fixed term period.
Qualified applicants will be invited for an interview and may also be invited to a screening process conducted by an external recruitment agency. BI Norwegian Business School reserves the right not to hire applicants, who are academically qualified but to not fulfill other requirements for the position.
Questions concerning the vacancy may be directed to:
Application are sent electronically by using the button 'Send application' by the deadline of 30th of November 2020. Starting date upon agreement, preferably early 2021.
CONTACTS:

COMPANY HOMEPAGE: www.bi.no