LEDIG STILLING VED AHO
PhD - Decarbonising the maritime sector
Deadline: 01.03.2023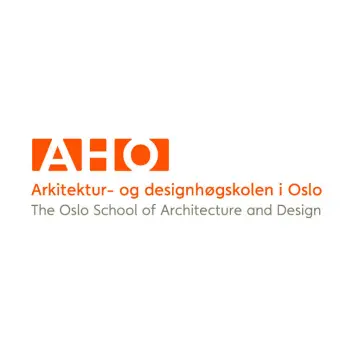 Oslo School of Architecture and Design
The Oslo School of Architecture and Design (AHO) is an internationally leading, specialized university within the disciplines design, architecture, landscape architecture and urbanism. AHO offers a unique research-based education of international standing. Established in 1945, today it has built a solid national funding base and is prominently ranked internationally. AHO awards three Master's degrees in Architecture, Landscape Architecture, and Design, as well as a PhD programme. AHO offers Master's degree programmes that are designed to best equip the student to enter directly into professional practice or academia. Within the Master's programmes, students may specialise in the fields of architecture, landscape architecture and urbanism, industrial design, interaction design, service and systems-oriented design. In its education, the school follows a studio-based model with a low faculty-to-student ratio that encourages individual development and collaboration. The school has approximately 800 students and 270 employees wich amounts to 160 person-years.

The Institute of Design (IDE) at AHO is one of the leading Nordic design-institutions. The Institute of Design is responsible for AHO's 5-year integrated Master-programme in Design and has a broad portfolio of research projects that connects across disciplines and domains. The institute takes a broad, holistic approach to design that emphasizes the relevance and importance of design within contemporary society.

Our perspective is that good design creates aesthetic and functional products, services and experiences that delight and improve the lives of people and contribute to a sustainable future. The institute develops research and teaching within and across the fields of industrial design, interaction design, service design, and systems oriented design. IDE collaborates closely with industry, public sector and governance, and is an important actor in research- and innovation-projects. The institute has an extensive international and national network across industry and academia, covering both the growing digital sector, as well as established areas such as healthcare, maritime industry, future-studies and innovation, and service development in the public and private sector. AHO's design alumni are found in leading design studios and consultancies, in tech-companies, in industry, in research and innovation projects, as well as in policy and governance. The Institute of Design is internationally recognized and highly ranked; projects from the institute are frequently represented in national and international design awards.

It is central for us that we develop and maintain a staff with a diverse and balanced mix of gender, age and social and cultural background. Women and persons with a minority background are particularly encouraged to apply for this position. AHO is eager to support career development.
Background
Decarbonization is the most important agenda for the maritime industry. In line with the Paris agreement of net zero emission target by 2050, the International Maritime Organization (IMO) under the United Nations has set ambitious targets for energy use and emission reductions for the global ship fleet. Newly built ships are being designed with innovative technologies (such as wind and wave assisted propulsion, electrification solutions, and low emission fuels) to meet these targets, and ships currently in operations are retrofitted to better meet the new requirements.
A major gap in current developments is that although many of the new technologies are promising, there is little focus on designing for the people operating them. Based on current research we estimate that between 5 and 10% of the emissions of any ship can be connected to suboptimal design of user interfaces and lack of standards for how to specifically design for reducing energy consumption.
A central area of research in this context is the design of user interfaces of operational systems onboard ships. Specifically, the design of user interfaces that support user's decision-making towards energy-efficient operations.
This is a challenging context for current interaction design theory to be applied, because of the complexity of situations to design for. Operational decisions may be taken onboard ships by the crew, with support from the ship management office on land, and input from coastal and harbour authorities as well as non-human automated agents in remote maritime workstations. Factors influencing the decision may range from navigational safety to commercial interest and regulatory constraint. User interfaces are primarily screen based but may also include other forms of rich interactions: multiscreen, voice, gesture, haptic, augmented reality.
Project description
We call for a practice-based PhD in interaction design that will explore the development of user interface design for energy-efficient decision-making by a variety of users on ships and on land. The PhD research will be positioned within interaction design practice with an emphasis on doing design experiments and analysis of design cases as part of the work. The research may contribute to a wide range of field such as interaction design research in domains such as design systems, behavioral design, gamification, human-automation interaction and multimodal interactions.
The project will take place at the Ocean Industries Concept Lab (OICL), a leading design research group in Norway hosted by the Oslo School of Architecture and Design – www.oicl.no. The PhD candidate will benefit from OICL´s expertise in interaction design applied to the design of maritime workplaces. The project will be integrated with ongoing PhD and industrial research projects at OICL on design systems, augmented reality and remote maritime operations.
The PhD candidate will be part of the OpenBridge design team at OICL and contribute directly to its further development and roll out – www.openbridge.no. OpenBridge is the world's only opensource design system for user interface design in maritime workplaces. Initiated by OICL and collaboratively developed by a global community of industrial and regulatory actors, OpenBridge has been accessed by more than 2000 users from 700 different organisations in 50 countries since its open-source release in 2020. By leveraging the community of users of OpenBridge and its design resources to implement new approaches to user interface design for energy-efficient decision-making, this PhD project has the potential to generate a direct and significant impact on global maritime emission reduction.
The main supervisor will be Professor Kjetil Nordby who has long experience in supervising
practice-based design PhDs. He has a solid track record in supporting strong creative and analytical designers that might lack experience in academic writing. The preferred mode of a thesis by compilation provides structured support for learning to write to academic venues and publications, including collaborative and independently authored works.
Design work in practice will consist of user-centred, iterative design prototyping and evaluation in realistic contexts of use, with direct access to ships and ship operators. The whole OpenBridge network will be made available to the candidate, including experts in energy consumption modelling and simulation.
Requirements
The candidate should have a master's degree in design with a specialization in doing interaction design or UX design. Adjacent areas such as industrial design and graphic design may be considered if the candidate can demonstrate a portfolio of interaction design work that show expertise in UX and UI.
We emphasise the ability to understand user-centred interaction design from a professional perspective, and as an analytical ability. This can be shown both through written text and /or through advanced design work that demonstrates ability of systematically addressing difficult design problems. We acknowledge that many designers do not have academic experiences and we will teach academic writing in Norwegian and/or English as part of the PhD. Also, we emphasise design practice skills, but do not require programming or implementation skills. The central creative production tool will be Figma.
The application must include:
An application letter describing relevant background, motivation, research experience and network. (Maximum two A4 pages)
A design portfolio showcasing interaction design work
A project proposal outline of maximum 5 pages, in which the candidate will present their approach to the challenge, by formulating and discussing potential research tasks, types of design problems and proposed design and research methodology
A Curriculum Vitae of maximum 4 pages. (The CV may provide links to additional online resources demonstrating the candidate´s capabilities or other relevant sources)
Certified copies of educational certificates, transcript of records, diplomas and letters of recommendation
List of publications and/or academic work
2 references (name, relation to candidate, e-mail address and telephone number)
All documentation must be in English or a Scandinavian language. Applications who do not fulfil the formal requirements will not be considered. Attachments beyond the required documents will not be taken into consideration.
What we assess
The material for the PhD application will be assessed according to the following criteria:
The quality of the design portfolio
The quality of the project proposal outline
The applicant's suitability for the research tasks
The academic competence of the applicant
The design competence of the applicant
We offer
The PhD scholarship is fully funded and there is no tuition fee. The research should be completed within three years. An additional year of teaching may be added if relevant. The salary is NOK 501 200 for a full position, with 3 % increase of the salary each year. From the salary, therewill be a mandatory deduction of 2 % as a contribution to the State Pension fund (SPK). Standard employment conditions for state employees in Norway apply for the position.
An annual allowance of 20 000 NOK for literature and other necessary academic activities.
Office space in a professionally stimulating working environment.
Attractive welfare benefits and generous pension agreement, in addition to Oslo's family-friendly environment with its rich opportunities for culture and outdoor activities.
Formal regulations
The educational component in the AHO PhD Programme is mandatory and requires fulltime attendance to AHO´s PhD school. Residency in Oslo for the employment period is mandatory. Research stay at a relevant international academic institution is encouraged. The PhD fellowship will start 1 September 2023.
Information meeting
The PhD Programme at The Oslo School of Architecture and Design (AHO) will arrange an online information meeting about the AHO PhD Programme on 8 february at 15:00 CET. See http://www.ahophdlive.com more information.
Any questions regarding the position can be directed to Kjetil Nordby [email protected]