LEDIG STILLING VED UNIVERSITETET I AGDER
Post-Doctoral Research Fellow in automated battery characterisation
Deadline: 19.01.2022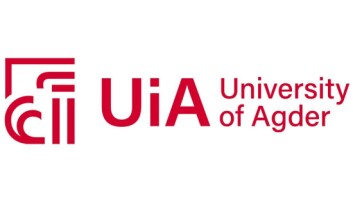 University of Agder
The University of Agder has more than 1500 employees and almost 14 000 students. This makes us one of the largest workplaces in Southern Norway. Our staff research, teach and disseminate knowledge from a variety of academic fields. Co-creation of knowledge is our common vision. We offer a broad range of study programmes in many fields. We are situated at two modern campuses in Kristiansand and Grimstad respectively.

We are an open and inclusive university marked by a culture of cooperation. The aim of the university is to further develop education and research at a high international level.
About the position
A fixed-term 100% position is available at the University of Agder, Faculty of Engineering and Sciences as a Post-Doctoral Research Fellow in Renewables, affiliated to the Department of Engineering Sciences, for a period of two years. The position is located at Campus Grimstad. The starting date is negotiable with the Faculty.
Responsibilities
Lead experiments for characterisation, testing, and controlled discharging of spent Lithium-Ion batteries. Study mechanical and electrochemical properties of batteries and their modelling for estimation of critical battery pack parameters such as the state of charge (SOC), state of health (SOH), and remaining capacity. Maintain and update the battery testing equipment of the group. Develop industrial-scale automation sequences for characterisation and discharging of end-of-life electric vehicle batteries. Collaborate and expand network with industrial partners. Supervise Bachelor, Master and PhD students. Write publications and grant applications.
Required qualifications
Doctoral degree in a relevant subject area. Potential applicants must have had their theses approved by the time of the application deadline
Good knowledge of English, both written and oral
Robotics – Robot Operating System (ROS)
Battery

Battery characterisation e.g. electrical impedance spectroscopy, battery cycling tests
Modelling and control of Lithium-ion batteries

Machine learning – supervised and unsupervised learning, reinforcement learning
Further provisions relating to the positions as Post-doctoral Research Fellows can be found in the Regulations Concerning Terms and Conditions of Employment for the post of Post-Doctoral Research Fellow, Research Fellow, Research Assistant and Resident.
Desired qualifications
Sensor technology
Implementation of control algorithm on relevant hardware
Object-oriented programming for applications in real-time
Smart Monitoring – Condition monitoring, fault diagnosis
Computer Vision – 3D camera, point cloud
Actuation and control
It is preferred that applicants have published relevant articles in the last five years
Emphasis will be placed upon the project description and the relevance it has with regard to the subject in question and the research environment at the Faculty.
Personal qualities
Ability to work independently
Close working relationships with both the industrial and academic partners
Analytical skills
Good written and verbal communication skills in an academic setting.
Personal qualities and suitability for the position will be emphasised.
We offer
Professional development in a large, exciting, and socially influential organisation
A positive, inclusive and diverse working environment
Modern facilities and a comprehensive set of welfare offers
Membership of the Norwegian Public Service Pension Fund
The position is remunerated according to the State Salary Scale, salary plan 17.510, code 1352, NOK 545 300 – 566 700 gross salary per year. Higher salary grades may be considered for particularly well-qualified applicants. A compulsory pension contribution to the Norwegian Public Service Pension Fund is deducted from the pay according to current statutory provisions.
General information
UiA is an open and inclusive university. We believe that diversity enriches the workplace and makes us better. We, therefore, encourage qualified candidates to apply for the position independent of gender, age, cultural background, disability or an incomplete CV.
Women are strongly encouraged to apply for the position.
The successful applicant will have rights and obligations in accordance with the current regulations for the position, and organisational changes and changes in the duties and responsibilities of the position must be expected. The engagement is to be made in accordance with the regulations in force concerning the acts relating to Control of the Export of Strategic Goods, Services and Technology. Appointment is made by the University of Agder's Appointments Committee for Teaching and Research Positions.
Short-listed applicants will be invited for interview. With the applicant's permission, UiA will also conduct a reference check before appointment. Read more about the employment process.
In accordance with the Freedom of Information Act § 25 (2), applicants may request that they are not identified in the open list of applicants. The University, however, reserves the right to publish the names of applicants. Applicants will be advised of the University's intention to exercise this right.
Application
The application and any necessary information about education and experience (including diplomas and certificates) are to be sent electronically. Use the link "Apply for this job".
The following documentation must be uploaded electronically:
Certificates with grades
List of publications
Doctoral thesis
Up to 10 academic articles and R&D projects which the candidate wishes to particularly emphasise for the assessment process
A description of the applicant's motivation, research interests, and the background for the advertised position
Research proposal for automated characterisation (several methods can be proposed) and controlled discharging of spent Lithium-Ion batteries from electric vehicles (max 2 pages)
Any other relevant documentation
The applicant is fully responsible for submitting complete digital documentation before the closing date. All documentation must be available in a Scandinavian language or English.
Application deadline: 19.01.22
Contact
For questions about the position:
For questions about the application process:
Higher Executive Officer Lise Askbo Fylkesnes, tel. +47 37 23 31 25, e-mail: [email protected]