LEDIG STILLING VED UNIVERSITETET I AGDER
PhD Research Fellow in neuroscience
Deadline: 18.12.2023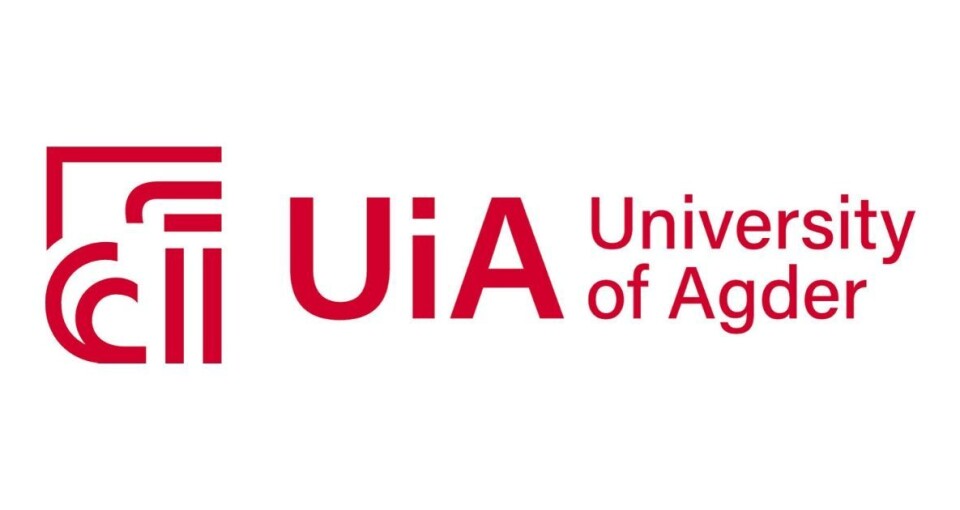 University of Agder
The University of Agder has more than 1500 employees and almost 14 000 students, making us one of Southern Norway's largest workplaces. Our dedicated staff engage in research, teaching and dissemination across a diverse range of fields.

The university is located on two modern campuses in Kristiansand and Grimstad.
Creating knowledge together
When people who are committed come together to further knowledge, anything is possible.
The University of Agder combines the unique warmth and charm of Southern Norway with first-class scientific, technological and artistic expertise.
Would you like to work with us to create better solutions to our shared challenges?
About the position
A 100 % position is available at the University of Agder, Faculty of Health and Sport Sciences as a PhD Research Fellow in neuroscience, affiliated to The Psychology Academic Group. The position is available for a period of three years, possibly for four years with 25% required duties. The starting date is negotiable with the faculty.
The position is located, at the present, at Campus Kristiansand of the University of Agder on the southern coast of Norway. The Faculty of Health and Sport Sciences has four departments: Department of Health and Nursing Science, Department of Nutrition and Public Health, Department of Sports Science and Physical Education and Department of Psychosocial Health. The PhD position will be associated with the DSyNC (Dynamical Systems Neuroscience Collaboratory) research laboratory.
In DSyNC, we work to understand how intrinsic brain activity combine with external input to generate patterns of neural activity responsible for perception. We use the mouse olfactory system (olfactory cortex and hippocampus) as a model system. We are specifically interested in how the brain forms and organizes representations of odorants, a challenge quite similar to how the brain forms representations of places. To understand dynamic neural processes that form the basis of perception, we record from populations of neurons in awake, head-fixed mice, both using tetrodes and neuropixel probes, in combination with high-capacity behavioral monitoring and precise sensory stimuli (olfactory, and visuospatial using VR environments). Pharmaceutical, chemogenetic or optogenetic tools are occasionally used to reveal causal relationships.
Responsibilities
The successful candidate will primarily collect and analyze experimental data. This includes stereotactic surgeries, mouse handling and training, electrophysiological recordings, histology, data processing and analysis. He/she will work on experiments designed to reveal fundamental mechanisms of how the brain forms internal, categorical representations. The applicant is referred to our perspective paper: 'Understanding categorical learning in neural circuits through the primary olfactory cortex.' for details on the topic.
Required qualifications
The applicants must qualify for admission to the PhD-programme in the Faculty of Health and Sport Sciences or at the Faculty of Engineering and Science, and have a relevant master's degree or equivalent (e.g. in neuroscience, biology, psychology, computer science, medicine or veterinary medicine) with a documented average grade of A or B. Applicants who are in the process of finishing their Master's thesis are also welcome to apply for this position.
If the candidate has not previously completed a course in laboratory animal research, this will have to be taken at the start of the PhD. The candidate must be interested in working with living laboratory animals and demonstrate an ability to understand the ethical aspects involved.
A least one of the following will be required (candidates that can document several of the items on the list below will have a clear advantage):
Previous experience with handling and training animals, particularly rodents (even pet rodents)
Experience with techniques used in experimental neuroscience, such as stereotactic surgery, electrophysiology, histological techniques, or behavioral tasks
Deep literature-based knowledge in neuroscience, such as from an MSc in neuroscience
Skills in programming, data handling and analysis that are relevant to neuroscience, such as signal processing and statistical methods
Engineering skills for building and working with experimental rigs that include synchronizing several different sensors and stimulus delivery
The candidate must demonstrate an understanding of experimental neuroscience, and good English communication skills orally and in writing. These qualifications should be demonstrated through the motivation letter and the interview.
Further provisions relating to the positions as PhD Research Fellow can be found in the Regulations Concerning Terms and Conditions of Employment for the post of Post-Doctoral Research Fellow, Research Fellow, Research Assistant and Resident.
Desired qualifications
Neuroscience is a highly multidisciplinary field, and it is possible to succeed with many different backgrounds. We do not expect the candidate to be multidisciplinary at the start of the PhD, but it is a clear advantage to express willingness to learn new skills during the process.
Candidates that have direct experience with the topic and/or techniques of this project will have an advantage.
Although we at DSyNC mostly use English, the working language at the University of Agder is mainly Norwegian. It is therefore an advantage if the applicant is fluent in Norwegian or another Scandinavian language, both written and spoken.
Personal qualities
Flexible and collaborative
Independent, structured, efficient and proactive
Strong ability to execute
Critical, analytical, and reflective
Solution oriented
Personal qualities and suitability for the position will be emphasized.
We offer
Professional development in a large, exciting, and socially important organization
A positive, inclusive, and diverse working environment
Modern facilities and a comprehensive set of welfare offers.
Membership of the Norwegian Public Service Pension Fund
The position is remunerated according to the State Salary Scale, salary plan 17.515, code 1017 PhD Research Fellow, NOK 532 200 gross salary per year. A compulsory pension contribution to the Norwegian Public Service Pension Fund is deducted from the pay according to current statutory provisions.
General information
UiA is an open and inclusive university. We believe that diversity enriches the workplace and makes us better. We, therefore, encourage qualified candidates to apply for the position regardless of gender, age, cultural background, disability or an incomplete CV.
The successful applicant will have rights and obligations in accordance with the current regulations for the position, and organizational changes and changes in the duties and responsibilities of the position must be expected. The engagement is to be made in accordance with the regulations in force concerning the acts relating to Control of the Export of Strategic Goods, Services and Technology. Appointment is made by the University of Agder's Appointments Committee for Teaching and Research Positions.
After an external committee has evaluated the candidates (this will take up to 2 months), short-listed applicants will be invited for interview. With the applicant's permission, UiA will also conduct a reference check before appointment. Read more about the employment process.
In accordance with the Freedom of Information Act § 25 (2), applicants may request that they are not identified in the open list of applicants. The University, however, reserves the right to publish the names of applicants. Applicants will be advised of the University's intention to exercise this right.
Application
The application and necessary information about education and experience (including diplomas and certificates) are to be sent electronically. Use the link "Apply for this job".
The following must be uploaded electronically:
Transcripts, certificates, and other documentations, with grades as well as an explanation of the grades
Master's thesis (if finished)
CV with list of relevant experiences and publications or conference posters
Motivation letter for the position. Explain why you want to work on this topic!
References
The applicant is fully responsible for submitting complete digital documentation before the closing date. We must note that we cannot assess the application if supporting documents are absent. All documentation must be available in a Scandinavian language or English.
Application deadline: 18 December 2023.
Contact
For questions about the position:
For questions about the application process: