Stilling:
ERC-Funded Postdoctoral Position (3 years) in Opto-Chemical Sensing and Spectroscopy
Deadline: September 16, 2018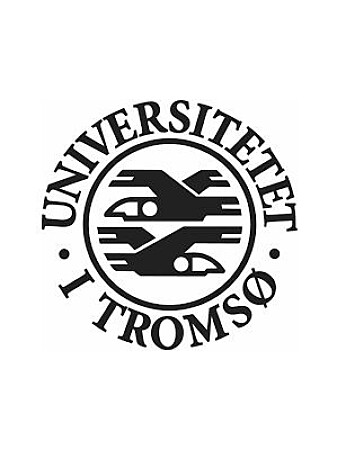 UiT the Arctic University of Norway
UiT the Arctic University of Norway with its main campus located in Tromsø is the northernmost university in the world. Its focus on climate and environment is clearly dictated by the geographical location at the edge of the Arctic. The main task of the Faculty of Science and Technology is to conduct research and teaching at high national and international level. Prioritized research areas include energy, climate, environment, maritime, marine, nano-, space-, and information technology; addressing both general topics and topics relevant for the High North.
The Department of Physics and Technology announces a vacant position of a Postdoctoral Research Fellow attached to the ERC Starting Grant project "Cryptophane Enhanced Trace Gas Spectroscopy for On-Chip Methane Detection (sCENT)." The goal of this project is to develop a methane sensor based on a photonic chip, which will be 2-3 orders of magnitude more sensitive than existing chip-scale devices.
---- "We offer an interesting project funded from the prestigious ERC Starting Grant, scientific independence, good remuneration, and fantastic work environment within the stunning landscape of Tromsø"
The position is formally attached to the Ultrasound, Microwaves and Optics group of the Department of Physics and Technology, which has the strongest track record in optical waveguide technology in Norway, and currently involves 15-20 people, 70 % of them from abroad. Its research is at the forefront in the areas of super-resolution imaging using nanophotonic waveguides and optical sensor technology. Within this group, the Laser Spectroscopy team, led by Assoc. Prof. Jana Jágerská, focuses on the development of photonic instrumentation for trace gas sensing to be primarily deployed for measurements of methane and CO2 emissions in the Arctic. Its research is funded from three external projects, among others the prestigious ERC Starting Grant. By the end of 2018, the group will count 7 members, of it 4 PhD-students 1 Post-Doctoral Fellow and 2 Researchers.
Chemical pre-concentration of methane molecules on the chip is one key element in the project, and it will represent the main focus of the successful applicant. Central to the work is the preparation of mid-infrared transparent enrichment films that can be deposited in the form of thin films on top of specially designed nanophotonic waveguides. The chemically functionalized sensors are expected to achieve excellent selectivity and sensitivity, and will be optimized for drone-conducted identification and quantification of methane sources in the Arctic. Principal external collaboration includes University of Ulm (Germany), NTNU Trondheim (Norway), University of Southampton (United Kingdom), ENS Lyon (France), ETH Zürich (Switzerland), and Norwegian industrial partners SINTEF, Norut and NEO Monitors.
The appointment is for a period of three years, with preferred start in early autumn 2018.
The working hours will be utilised for research, co-supervision of two PhD students, and dissemination of results in peer-reviewed journals and conferences. Overseas research stay during the appointment period will be encouraged, and financed from existing funding.
Further information about the position and UiT is available by contacting Assoc. Prof. Jana Jágerská by email [email protected] or telephone +47 776 45166.
Qualifications
The position requires a Norwegian doctoral degree in physical or analytical chemistry, or a corresponding foreign doctoral degree recognised as equivalent to a Norwegian doctoral degree. Priority should be given to candidates who have completed their doctoral degree no more than five years before the application deadline unless special circumstances exists.
Other requirements include:
Solid background in analytical chemistry and molecular spectroscopy
Prior experience in optical and/or chemical sensing, and chemical functionalization of surfaces
Excellence in previous work and good track record
Self-motivation and independence
Creativity, ability to think outside the box, both tactically and strategically
Excellent work ethic and commitment to the job
Excellent command of English, both written and verbal. Interest in Norwegian language and culture is welcome.
In addition, it is an advantage that the applicant has:
International experience and cultural awareness
Basic knowledge about photonic sensors
Basic knowledge of interface chemistry and organic synthesis
Emphasis is also given on personal suitability.
Application
Your application must include:
Application/Motivation letter
CV (max. two pages)
Description of your past research projects and their relevance to the current application (max. one page)
Description of your academic production (track record), highlighting three works that you consider most important for the current application (max. one page)
Academic works, up to ten. The doctoral thesis is regarded as one work
Diplomas and transcripts
Three references, including the PhD supervisor
Having a PhD degree is required before commencement in the position. If you are in the process of completing your PhD, you must document that you have submitted your PhD thesis by the application deadline and attach a statement from your supervisor concerning termination of your PhD studies.
All documents must be in English or a Scandinavian language. The application must be submitted electronically through Jobbnorge.
We offer
We offer an interesting project funded from the prestigious ERC Starting Grant, scientific independence, good remuneration, and a fantastic work environment within the stunning landscape of Tromsø.
UiT also has good welfare arrangements for employees including beneficial arrangements for pension and insurances.
Remuneration of Postdoctoral Fellow positions are in salary code 1352, normally starting on salary grade 59 on the pay scale for Norwegian state employees corresponding to approx. 42 900 NOK/month in 2018. There is a 2 % deduction for contribution to the Norwegian Public Service Pension Fund. In addition, UiT pays 12 % directly to the pension fund on top of the salary.
The objective of the appointment as a Postdoctoral Fellow is to qualify for work in senior academic positions, and no one may be appointed to more than one fixed term period at the same institution.
More information about moving to Norway: http://uit.no/mobility.
General
We make the appointment in accordance with the regulations in force concerning State Employees and Civil Servants and guidelines at UiT. At our website, you will find more information for applicants.
UiT the Arctic University of Norway wishes to increase the proportion of females in senior research positions. In the event that two or more applicants are found to be approximately equally qualified, female applicants will be given priority.
UiT The Arctic University of Norway has HR policy objectives that emphasize diversity, and encourages all qualified applicants to apply regardless of their age, gender, functional ability and national or ethnic background. The university is an IW (Inclusive Workplace) enterprise, and we will emphasize making the necessary adaptations to the working conditions for employees with reduced functional ability.
We process personal data given in an application or CV in accordance with the Personal Data Act. You may request to not be registered on the public list of applicants, but the University may decide that your name will be made public. You will receive advance notification in the event of such publication.
We look forward to receiving your application!