Stilling:
PhD Fellow in Machine Learning
Deadline: September 2, 2018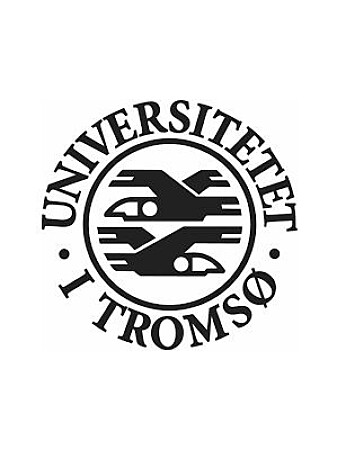 The Department of Physics and Technology announces a vacant PhD Candidate position in the area of machine learning at UiT The Arctic University of Norway, Faculty of Science and Technology, within the project "Ubiquitous cognitive computer vision for marine services (COGMAR)".
The COGMAR project is funded by the Research Council of Norway over the IKTPLUSS program. The project is a collaboration between the Norwegian Computing Center (project leader) and the Institute of Marine Research, as well as industrial partners.
The appointment is for a period of three years.
The Department of Physics and Technology consists of five research groups: (1) Earth Observation, (2) Energy and Climate, (3) Machine Learning, (4) Space Physics, and (5) Ultrasound, Microwaves and Optics. The department provides education on the Bachelor, Master, and PhD levels, and comprises 21 permanent scientific positions and a technical/administrative staff of 12 persons.
The position is attached to the UiT Machine Learning Group, which conducts basic and applied research, funded e.g. by the Research Council of Norway and by industry. The group consists of five permanent academic staffs and several postdocs and PhDs.
Further information about the position, the project and UiT is available by contacting:
Professor Robert Jenssen by email [email protected] or telephone +47 776 46493, or
Associate Professor and Deputy Head of Department Stian Normann Anfinsen by email [email protected] or telephone +47 776 45173.
The position's field of research
Deep learning has been called the revolutionary technique that quietly changed computer vision forever, but is at present mainly applicable to standard RGB images of natural scenes or objects, or otherwise only for other types of imagery when a substantial amount of labelled data is available, which is seldom the case. The COGMAR project aims at enabling this technology for computer vision problems anywhere, by developing easy-to-use cognitive solutions also for non-standard images and thereby extending the use of autonomous cognitive computer vision systems to new application areas. Specifically, the aim is to solve key big data computer vision challenges in the marine sector. Fisheries and aquaculture are major industries in Norway, and marine image data are acquired in a wide range of formats and modalities for various tasks. Automatic solutions for extracting information from these big non-standard image data will bring exploitation of these data in the marine science to a new level, enabling extraction of new knowledge and new solutions for analysing marine data. Solutions from the project will also contribute to innovation for industries manufacturing solutions for automated monitoring of fish and marine environments.
The role of the PhD Fellow
The PhD fellow will be a part of the UiT Machine Learning Group. She/he will interact closely with other COGMAR project participants, and travel to project meetings and workshops is expected. The PhD candidate will develop new deep learning image analysis methodology, building particularly on so-called convolutional neural networks. Key challenges involve development of innovative methods for semi-supervised learning in order to exploit the structure of the unlabeled data to improve the accuracy of the image analysis, and by this enable classification, localization and segmentation of objects in non-standard, sparsely labelled, image data from the marine sector.
Qualification requirements and assessment
The position requires a Master's degree in physics, mathematics, statistics or machine learning. The suitable candidate should preferably have experience in neural networks for deep learning and command of tools such as TensorFlow and/or PyTorch is considered a plus. A good background in machine learning, or related fields such as pattern recognition or computational statistics, is in any case required.
To gain admission to the PhD programme, you must have a grade average of C or better. Further information about requirements for admission to PhD studies is available here:
We are looking for an interested, active and highly motivated candidate, who likes to explore new technologies, is both independent thinking and also enjoys working in a collaboration with others. Good communication skills in English are necessary and documented fluency in English is required. Good oral and written command of a Scandinavian language is considered an advantage in connection to teaching duties.
During this assessment process, emphasis will be put on your potential for research as shown by the Master's thesis and any other academic works. In addition, we may consider work experience or other activities of significance for the PhD studies. The assessment will emphasize motivation and personal suitability for the position.
Application
Your application must include:
CV and application letter
Diplomas and transcripts (diploma supplement)
Documentation of English language proficiency
References
Master's thesis and any other academic works
Qualification with a Master's degree is required before commencement in the position. If you are near completion of your Master's degree, you may still apply and submit a draft version of the thesis and a statement from your supervisor or institution indicating when the degree will be obtained. You must document completion of your degree before commencement in the position.
All documentation has to be in English or a Scandinavian language. Submit the application electronically through Jobbnorge.
We offer
An interesting research project
A good academic environment with dedicated colleagues
Good career opportunities
A large degree of independence in work
Flexible working hours and a state collective pay agreement
Pension scheme through the state pension fund
The UiT campus is located near the centre of Tromsø, a vibrant city located in Northern Norway with approximately 75 000 inhabitants, surrounded by the stunning landscape of Northern Scandinavia. The location also offers ample opportunities for e.g., sighting aurora, hiking and skiing.
Terms of employment
Remuneration of PhD Candidate positions is in salary code 1017, and normally starts at salary grade 51 on the pay scale for Norwegian state employees corresponding to approx. 37 400 NOK/month in 2018. There is a 2 % deduction for contribution to the Norwegian Public Service Pension Fund. In addition, UiT pays 12 % directly to the Pension Fund on top of the salary.
UiT has good welfare arrangements for employees, including beneficial arrangements for pension, insurances and loans in the Norwegian Public Service Pension Fund.
You have to be qualified for and participate in our PhD study program. As many as possible should have the opportunity to undertake organized research training; thus, if you already hold a PhD or have equivalent competence, we will not appoint you to this position.
More information about moving to Norway:
General
We make the appointment in accordance with the regulations in force concerning State Employees and Civil Servants and guidelines at UiT. At our website, you will find more information for applicants.
UiT The Arctic University of Norway has HR policy objectives that emphasize diversity, and encourages all qualified applicants to apply regardless of their age, gender, functional ability and national or ethnic background. The university is an IW (Inclusive Workplace) enterprise, and we will emphasize making the necessary adaptations to the working conditions for employees with reduced functional ability.
We process personal data given in an application or CV in accordance with the Personal Data Act. You may request to not be registered on the public list of applicants, but the University may decide that your name will be made public. You will receive advance notification in the event of such publication.
We look forward to receiving your application!