Stilling:
PhD Candidate in Arctic marine geology and geophysics
Deadline: October 28, 2018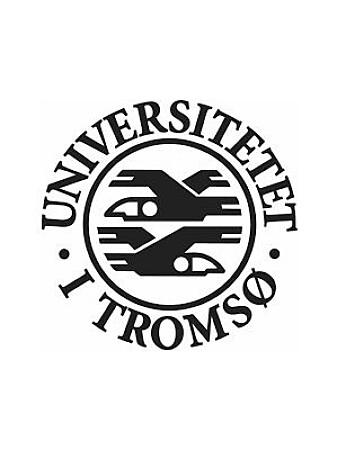 UiT The Arctic University of Norway, Faculty of Science and Technology, has a PhD position vacant for applicants who wish to obtain the degree of Philosophiae Doctor (PhD).
The appointment is for a period of 4 years. The nominal length of the PhD program is three years. The fourth year is distributed as 25 % of each year, and will consist of teaching or other duties for the department. UiT The Arctic University of Norway funds the position.
The PhD position is for a fixed term, with the objective of completion of research training to the level of a doctoral degree. Admission to a PhD programme is a prerequisite for employment, and the programme period starts on commencement of the position. The PhD candidate shall participate in the faculty's organized research training, and the PhD project shall be completed during the period of employment. Information about the application process for admission to the PhD programme, application form and regulations for the degree of Philosophiae Doctor (PhD) are available at the following address: NT-Faculty.
The position's field of research
The overall aim for the PhD-project is to reconstruct the deglacial dynamics, timing and sediment flux of palaeo-ice sheets at high northern latitudes, including NE Greenland, Svalbard and/or northern Norway based on integration of geomorphological, sedimentological and seismic records. Some paleoceanographic studies using microfossils (foraminifera) may also be included. The main motivation for this work relates to the rising concern of global warming impact on the modern ice sheets in Antarctica and Greenland. This includes their response to external controls such as a warming ocean, sea level rise and other potential effects such as increased precipitation. Studying the paleo-record of past and modern, high northern latitude ice sheets will contribute to a better understanding of these controls and their consequences. Swath bathymetry, chirp sub-bottom profiles and gravity cores will form the data base for this project.
This project will be led by prof. Jan Sverre Laberg, and co-supervisors will be Associate Professor Matthias Forwick, Associate Professor Tom Arne Rydningen, researcher Amando Lasabuda, all at the Department of Geosciences, UiT the Arctic University of Norway, as well as senior scientist Katrine Husum at the Norwegian Polar Institute.
The selected candidate can start his/her work immediately as data already exist from the fjords of NE Greenland and northern Norway. All the planned data analyses will be implemented at the Department of Geosciences, except for 14C-dating. The results of this project are to be published in international peer-reviewed scientific journals and presented at national and international conferences/workshops, as well as at public events including "Forskningsdagene" (The Norwegian Science Days). The candidate will be part of the PhD Trainee School in Arctic Marine Geology and Geophysics (AMGG) at the department, and will spend up to 6 months at a university and/or research institute abroad.
Further information about the position and UiT is available by contacting prof. Jan Sverre Laberg,
Qualifications
Knowledge about high-latitude glaciated continental margins and their paleoenvironments as well as experience in analyses and integration of swath bathymetry, high-resolution seismic data and sediment cores (lithostratigraphy and/or biostratigraphy) using state-of-the-art software is expected.
The successful candidate is expected to participate in scientific cruises. Furthermore, the willingness for longer visits at partner institutions is expected. Teaching experience will be regarded as positive.
To gain admission to the PhD programme, you must have a grade average of C or better. Further information about requirements for admission to PhD studies are available here: https://uit.no/nt/phd
Documented fluency in English is required, and working knowledge of Norwegian or a Scandinavian language is desirable.
The assessment will emphasize motivation and personal suitability for the position. You must be willing to engage in the ongoing development of your discipline and the university as a whole.
During this assessment process, emphasis will be put on your potential for research as shown by the Master's thesis, the project description and any other academic works. In addition, we may consider work experience, teaching qualifications or other activities of significance for the PhD studies.
Application
Your application must include:
CV and application letter
Diplomas and transcripts (diploma supplement)
Documentation on English language proficiency
References
Master thesis
Project description
You may present a description outlining the academic basis of the PhD project. You may also submit academic works which you wish us to consider during the assessment process.
For those who are near to completion of their master's degree, submit a draft version of the thesis. You must have completed before the 16th of November 2018. You should also attach a statement from your supervisor.
All documentation have to be in English or a Scandinavian language. Submit applications electronically through Jobbnorge.
Terms of employment
Remuneration of PhD positions are in salary code 1017, and normally start at salary grade 50 on the pay scale for Norwegian state employees. There is a 2% deduction for contribution to the Norwegian Public Service Pension Fund.
You have to be qualified for and participate in our PhD study program. As many as possible should have the opportunity to undertake organized research training. If you already hold a PhD or have equivalent competence, we will not appoint you to this position.
More information about moving to Norway: http://uit.no/mobility
General
We make the appointment in accordance with the regulations in force concerning State Employees and Civil Servants, and guidelines at UiT. At our website, you will find more information for applicants.
UiT The Arctic University of Norway has HR policy objectives that emphasize diversity, and encourages all qualified applicants to apply regardless of their age, gender, functional ability and national or ethnic background. The university is an IW (Inclusive Workplace) enterprise, and we will emphasize making the necessary adaptations to the working conditions for employees with reduced functional ability.
We process personal data given in an application or CV in accordance with the Personal Data Act. You may request to not be registered on the public list of applicants, but the University may decide that your name will be made public. You will receive advance notification in the event of such publication.