Ledig stilling ved UiT Norges arktiske universitet
Associate Professor / Professor in Plant Biotechnology
Deadline: 09.08.2019
About the Position
UiT the Arctic University of Norway has in 2016 established the Centre for Renewable Energy and Management of Greenhouse Gases (ARC). This is an interdisciplinary Centre focussing on Arctic challenges within renewable energy and greenhouse gas management. The Centre will combine expertise in physics, humanities, chemistry, social sciences, applied mathematics, marine and terrestrial biology and engineering. The initiative will strengthen existing research activities at UiT within the scope of the Centre.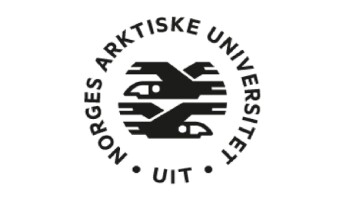 UiT The Arctic University of Norway
The Faculty of Biosciences, Fisheries and Economics (BFE) consists of Department of Arctic and Marine Biology, Norwegian College of Fishery Science (NFH) and School of Business and Economics. The main task of BFE is to conduct teaching and research dissemination at a high national and international level within all relevant fields. Prioritized research areas are aquatic and terrestrial ecosystems, climate, life in the arctic, marine bioprospecting, fish health, seafood products, business and macroeconomics, resources and environment, markets and management of marine resources. The interdisciplinary profile of the faculty provides good opportunity to develop research projects involving several research groups at the faculty according to its strategy.
The board of UiT the Arctic University of Norway has allocated 110 MNOK, for eight new professors within renewable energy and greenhouse gas management. Each professor will receive one PhD student and one Post Doctoral position as part of a start-up package.
The main objectives include:
interdisciplinary R&D excellence within renewable energy and CO2 management in order to create sustainable societies in the Arctic
to create an internationally competitive and outstanding environment that is an attractive R&D partner for the commercial and public sectors
to ensure that graduates receive high quality education and expertise within renewable energy and CO2 management that is relevant for the business and public sector
The focus themes of the Centre, seen in an Arctic context, are ethical and responsible use of distributed renewable electricity, fuels and thermal energy, and an accountable management of greenhouse gases.
As a partner in the Centre, The Faculty of Biosciences, Fisheries and Economics (BFE) has a position vacant as Associate Professor / Professor in Plant Biotechnology. The position is a permanent scientific position affiliated to ARC and located at the Department for Arctic and Marine Biology (AMB) within the research group Microbes and Plants.
The research group
The research group consists of five professors, two associate professors and a junior research group leader, plus technical and temporary scientific staff. The groups' scientific affiliation with ARC, is the investigation of plant enzymes that can be engineered to promote the deconstruction of terrestrial lignocellulosic plant biomass for the production of biofuels, bioenergy and/or high-value bioproducts. Special attention is given to enzymes secreted by the parasitic plant genus Cuscuta during the infection process and their biotechnological potential.
The Department of Arctic and Marine Biology (AMB) includes 6 research groups distributed across several buildings.
Research and teaching at AMB has a broad span, from molecular mechanisms at cellular/subcellular levels via studies of adaptations at the organismal level, to ecological interactions in aquatic and terrestrial environments. The institute is an exciting and cutting-edge academic and research unit in biology that addresses professional challenges in basic research, industrial and administrative-oriented research with a strong focus on North. The Institute has extensive national and international research collaboration including regional institutions like Framsenteret, IMR and NIBIO. It plays a leading role in the Norwegian national Nansen Legacy Program. The staff counts 52 permanent scientists, 23 technicians, 9 administrative positions and 65 temporary employees (researchers, postdocs, PhD research fellows, technicians).
Field of research
Economic production of biofuels from terrestrial biomass requires better knowledge of the lignocellulosic fibers and their linkages with other cell wall components as well as of the enzymes and cofactors involved in their deconstruction. The successful candidate should contribute significantly to this knowledge with novel and innovative research on plant biochemistry, multi-omics and/or modern molecular approaches as applied to plant cell walls and/or lignocellulosic enzymes from plants.
The successful candidate will be able to work as a part of a highly collaborative, multi-disciplinary team and should be able to identify synergies with other members of ARC and, possibly, with industry partners, thus developing interdisciplinary projects that serve the strategic aim of ARC to replace petroleum-based products and/or energy by biomaterials-based alternatives. Particularly, it is expected that the candidate will contribute with novel technology or expertise to projects at AMB that focus on genome-based evaluation of novel biomass-degrading enzyme activities (e.g. from parasitic plants). The candidate will also be expected to contribute to developing and teaching courses on Green Biotechnology and Bioenergy and on related topics for Bachelor, Master and PhD students at AMB as well as supervise students at all levels.
Qualifications
To be considered for the position, a candidate must have a PhD degree in Plant Biology or Plant Biotechnology and be an established researcher in a field related to enzyme discovery and use, enzyme analytics or enzymatic design. An excellent work-based knowledge of plants and their biomass constituents is mandatory. Specific knowledge on the degrading activities in plant cell walls would be a strong benefit. Qualified candidates will further be able to demonstrate their motivation to develop the field of plant biotechnology to the benefit of an oil-independent society. Experience with applied biotechnological aspects would be a welcome asset, as would a focus on key enabling technologies of enzymatic activity-driven innovation (e.g. multi-omics screening, biotechnological engineering, synthetic biology). To be considered for a full professorship, the amount of high-quality research needs to be substantially larger than what is required for a PhD.
Documented good leadership skills and good communication and cooperation skills will be emphasized. The applicant must be willing to create new partnerships with established groups amongst the ARC as well as with local, national and/or international non-commercial and commercial target groups.
The successful applicant must have a good command of the English language, both written and verbal, and be willing to learn Norwegian within a reasonable time. The position will be part of a Centre where the working language is English. The application should therefore be written in English.
How to document languages proficiency.For non-native speakers, documentation of English language skills can be in the form of an English language test or equivalent proof (e.g. English PhD thesis, positions held in countries with English as official language, etc.). The applicants must be able to document teaching qualifications through a teaching portfolio. Alternatively, the candidate must participate in the UiT teacher training program, as part of a 3-year qualification period and interim appointment (see further details below), unless such qualification has already been obtained. For further information about requirements for teaching qualifications, refer to the website about teacher training courses and supplementary regulations concerning appointment and promotion to teaching and research positions at the UiT.
In the event of an interim appointment on the basis of lacking teaching qualifications, the applicant must document teaching qualifications through developing an approved teaching portfolio before a three-year period elapses. The appointment will become permanent in the event that the applicant is found to be suitably qualified.
Working conditions
At UiT the Arctic University of Norway the allocation of working hours shall be flexible and allocated on a case by case basis.
As a general principle, an Associate Professor / Professor shall spend an equal amount of time on teaching and research and development work, after time spent on other duties has been deducted. As a norm the time resources spent on administrative duties constitutes 5 % for academic staff in this category of position. Moreover, applicants shall refer to Guidelines for distribution of working hours for employees in teaching and research positions at the UiT.
Employees in permanent positions as Professor/Associate Professor have the right to apply for a paid sabbatical (research and development), cf. Guidelines for the allocation of R&D sabbatical.
The successful applicant must be willing to engage herself/himself in the ongoing development of his/her discipline and the university as a whole.
We offer
Good welfare arrangements for employees
Involvement in an interesting research project
A good academic environment with dedicated colleague
A large degree of independence in work
Flexible working hours and a state collective pay agreement
Good arrangements for pension, insurance and loans in the Norwegian Public Service Pension Fund
More information about moving to Tromsø: uit.no/mobility.
The remuneration for an Associate Professor is in accordance with the State salary scale code 1011 and code 1013 for Professor. A compulsory contribution of 2 % to the Norwegian Public Service Pension Fund will be deducted.
Application
The application documents (mentioned below) must be enclosed in Jobbnorge within the expiration of the application deadline. Documents to be considered must be certified and translated into Scandinavian or English.
The application must include:
Letter of application
CV (containing a complete overview of education, supervised professional training and professional work)
Certified copies of diplomas
form for documentation of teaching qualifications
list of works and description of these
documentation of English language proficiency
contact information for references
The list of scientific publications/products shall contain the following information:

author(s), the work's title
for journal articles: the journal's name and volume, the first and last page of the article, year of publication
for books, book chapters etc: publisher, city/state of publisher, year of publication, number of pages
Works
The applicant may submit up to 10 works that are central to his/her production. Doctoral thesis is in this context regarded as one work. In addition, the applicant shall provide a description of his/her scientific production stating which works he/she considers the most important and shall therefore be the main emphasis of the assessment. A brief description of the other listed works shall also be included to demonstrate depth of production. These descriptions shall be an attachment to the application.
Assessment
An expert committee will assess the applicants. The applicants who are assessed as the best qualified CV (containing a complete overview of education, supervised professional training and professional work) will be called to an interview. The interview shall, among other things, aim to clarify the applicant's personal suitability for the position. A trial lecture will also be held.
Applicants bring original certificates/diplomas and reference letter (work) to an interview.
Contact
For further information regarding this position, please contact:
Other information
UiT's HR policy objectives emphasises diversity, and encourages all qualified applicants to apply regardless of gender, functional ability and national or ethnic background. UiT is an will make the necessary adaptations in order to facilitate for employees with reduced functional ability.
We process personal data given in an application or CV in accordance with the Personal Data Act. You may request to not be registered on the public list of applicants, but the University may decide that your name will be made public. You will receive advance notification in the event of such publication.
For more information visit our web site.