Postdoctoral Research Fellow in medical microbiology
Deadline: August 3, 2018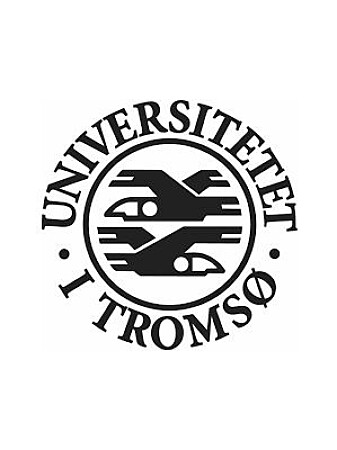 At the Faculty of Health Sciences, the Department of Clinical Medicine, a position is available for a Postdoctoral Research Fellow in medical microbiology, in the project "When the normal flora becomes hostile - Adaption mechanisms and novel virulence factors in Staphylococcus haemolyticus". The position is affiliated with the Paediatric research group.
This Postdoctoral position is a fixed term position of a duration of three years. Appointment to the positon of Postdoctoral Research Fellow is mainly intended to provide qualification for work in top academic positions. It is a prerequisite that the applicant is able to carry out the project over the full course of the employment period. Only one fixed-term position as a Postdoctoral Research Fellow is permitted at the same institution.
Paediatric research group in Tromsø is divided in subgroups specialising in the fields of neonatology, oncology, infection, rheumatology, allergy, pain research, child and adolescence psychiatry and developmental pathology. The overall aim is to contribute to better treatment and development of preventive methods by acquiring new knowledge. The current project falls into the part of the research group focusing on infections.
The Paediatric Infection group
The Postdoctoral position is associated with the Paediatric Infection group. There is currently three PhD students and two medical research students in the group in addition to one researcher and two professors. The research group has a close collaboration with the Research group for host microbe interactions, Institute of medical Biology, UiT, with whom we also share our laboratory facilities, in addition to collaborators with other Norwegian institutions and research groups in Denmark and Netherlands with expertise in immunology, infectious medicine and in vivo models.
The Postdoctoral project
The paediatric infection group has focused on infections caused by coagulase negative staphylococci for more than two decades, with a particular focus on Staphylococcus haemolyticus, which has emerged as a major opportunistic pathogen. Currently, detailed knowledge regarding virulence mechanisms of S. haemolyticus in the hospital environment is lacking. We aim at identifying virulence factors by combining functional assays and genome data mining. Defining essential staphylococcal virulence factors as molecular targets for therapy recast the old pharmacological principle of antibiotic therapy.
The major aim of this position is the establishment and use of advanced molecular tools in order to investigate virulence factors in Staphylococcus haemolyticus.
The contact person for this position is Professor Claus Klingenberg, Telephone: + 47 77669845 or +47 91563167, Email: [email protected] Researcher Pauline Cavanagh can also give information about the position and details about the research project. Email: [email protected]
Responsibilities
The Postdoctoral Research Fellow will in addition to project planning and lab work be involved in the daily maintenance of the lab. Student training and guiding is also part of the position.
The position can additionally be assigned to teaching and related work for UiT in an amount equivalent to a maximum 25 % of a full-time employment. However, we would emphasize that research is the main task for the Postdoctoral Research Fellow.
Required qualifications
To be awarded the position of Postdoctoral Research Fellow, a Norwegian doctorate degree is required, or a corresponding international doctorate degree which is recognised as being equal to the Norwegian doctorate degree. Applicants who have submitted a PhD thesis will also be evaluated, but must have obtained the degree before they can start in this position.
The candidate should preferably have:
experience from work with molecular microbiology
experience from whole genome sequencing and bioinformatical analysis
experience from antimicrobial resistance testing
experience with development and validation of molecular tools for performing gene knock out
experience from animal models is valuated
Applicants should preferably be fluent in Norwegian in both spoken and written form. However, applicants fluent in English, both spoken and written will be considered.
Personal suitability for the position and motivations will also be taken into consideration when evaluating applicants. The following personal features are desired for the position: structured, goal-oriented, analytical, able to communicate/collaborate, responsible, positive, flexible and enthusiastic.
We can offer:
Interesting work task
A good academic environment with dedicated colleague
Good career opportunitie
A large degree of independence in work
Flexible working hours and a state collective agreemen
Pension scheme through the state pension fund
Working and payment conditions
Working hours will be set aside for research, research-related activities and research administration.
The successful candidate must also be willing to get involved in the ongoing development of their department and the university as a whole.
The remuneration for this position is in accordance with the State salary scale code 1352 A compulsory contribution of 2% to the Norwegian Public Service Pension Fund will be deducted.
Applications shall be sent electronically via www.jobbnorge.no and shall include:
It is expected that the successful candidate shall prepare a more detailed project description, based on the suggested research protocol, and a progress plan some months after commencing employment.
cover letter including a short description of interests and reasons for applying for the position
research project, where relevant
CV containing a complete overview of education, experience, professional work and references
Diplomas and certificates:
diploma and transcript of Bachelor's degree or equivalent (in original language and translated)
diploma and transcript of Master's degree or equivalent (in original language and translated)
Diploma and transcript of PhD thesis obtained or submitted
documentation of teaching qualifications
list of academic works
up to 15 academic works. The doctoral thesis is here counted as one work.
description of the attached works, and a short description of other works to show breadth of output
documentation of proficiency in the Norwegian language
If you have not studied at a Norwegian/Scandinavian upper secondary school, proficiency in the Norwegian language may be documented in the following ways:
Passed exam in Norwegian as a second language at "VKII" level (3. year)
Passed level 3 exam in Norwegian for international students at the universities
Passed exam from one year's university study in Norwegian language and society for international students
The Bergen Test: test in Norwegian – higher level. Written test with a minimum of 450 points or a "Pass" (in new grade scale). Those who have Swedish or Danish as a first language and who fulfil the general university and college admission requirements in their native country do not need to take the test.
Applications will only be considered if all requested application documents are received before the application deadline.
All documentation to be assessed must be translated into English or a Scandinavian language.
Applications sent to us via e-mail or by any other means will not be considered.
Assessment
The applicants will be assessed by an expert committee. The committee's mandate is to undertake an assessment of the applicants' qualifications based on the application documents and the text of the announcement.
The applicants who are assessed as best qualified will be called to an interview. The interview shall, among other things, aim to clarify the applicant's personal suitability for the position and motivations. A trial lecture may also be held.
UiT, The Arctic University of Norway is seeking to increase the proportion of women in its academic positions. If two or more applicants are found to be generally equally qualified, the university will prioritise a female over a male candidate.
General
In addition, applicants shall also refer to the supplementary provisions for the appointment to academic positions such as Postdoctoral Research Fellow, Research Fellow and Academic Assistant at UiT, The Arctic University of Norway, and to regulations concerning terms and conditions of employment for the posts Postdoctoral Research Fellow, Research Fellow, Research Assistant and Resident, which are available on the website "The Research Fellow file".
Questions concerning the organisation of the working environment, including that of the physical state of the workplace, health services, possibilities for flexible working hours, part-time work, etc. may be addressed to the telephone reference in this announcement.
At UiT, The Arctic University of Norway, diversity is valued, and we therefore encourage all qualified applicants to apply regardless of their age, gender, functional ability or national or ethnic background. The university is an IW employer and places importance on making the necessary adaptations to working conditions for employees with disabilities.
Personal information given in an application and CV will be treated in accordance with the Act relating to the processing of personal data (the Personal Data Act). In accordance with section 25, subsection 2 of the Freedom of Information Act, the applicant may request not to be registered on the public list of applicants. However, the university may nevertheless decide to make the candidate's name public. The applicant will receive advance notification of any such publication.
We look forward to receiving your application!