Ledig stilling ved UiT Norges arktiske universitet
Postdoctoral Research Fellow in Computer Science – NanoFrame
Deadline 31.03.2019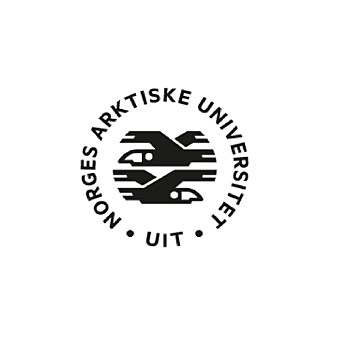 UiT The Arctic University of Norway
UiT is a multi-campus research univeristy in Norway and the northernmost university of the world. Our central location in the High North, our broad and diverse research and study portfolio, and our interdisciplinary qualities make us uniquely suited to meet the challenges of the future. At UiT you can explore global issues from a close-up perspective.

Credibility, academic freedom, closeness, creativity and commitment shall be hallmarks of the relationship between our employees, between our employees and our students and between UiT and our partners.

The Department of Computer Science provides a strong international research environment. The goal of the Department is to advance the research and teaching of Computer Science as a discipline, to demonstrate leadership within our areas of interest, and to contribute to society through our education, research and dissemination.

The Arctic Green Computing (AGC) research group aims at addressing energy efficiency, system complexity and dependability across mobile, embedded and datacenter systems. The group current research interests include (energy-) efficient high-performance computing systems (HPC) and scalable artificial intelligence (AI).

The group was a work-package leader in EU FP7 ICT project EXCESS on energy-efficient computing systems (2013-2016) and is PI and Co-PI of several national research projects funded by the Research Council of Norway (NFR) through prestigious funding programs such as FRIPRO Young Research Talents, Research Infrastructure and IKTPLUSS ICT Initiative. The group is a member of EU network of excellence HiPEAC and has international collaboration with prestigious institutions in EU and USA (e.g., Lawrence Berkeley National Laboratory, University of California, Berkeley).
About the position
The position is attached to research project NanoFrame - Efficient Distributed Framework for Compute- and Data-intensive Applications: Computational Nanoscopy as a Use Case and is connected to the interdisciplinary collaboration initiative on efficient scalable computational nanoscopy between the Department of Computer Science and the Department of Physics and Technology.
The position is for a fixed term period of two years. The primary objective of the appointment is for the research fellow to qualify for work in senior academic positions (e.g. associate professor). No one may be appointed to more than one fixed term period as a Postdoctoral Research Fellow at the same institution.
The initiative currently involves several EU and national on-going research grants such as EU ERC StG, EU ERC PoC, EU MSCA-ITN, Research Council of Norway (NFR) FRIPRO Young Research Talents, NFR Research Infrastructure, NFR IKTPLUSS, NFR BIOTEK and NFR NANO.
The postdoc candidate will be involved in an excellent eco-system for the young talent to grow his/her career profile, with respect to becoming independent PI.
The position's field of research
Efficient computing technologies that have been evolved over decades in high performance computing (HPC) are the key enablers to address the big data analytics challenges. Today scientific discovery typically involves both HPC and big data analytics (BDA) such as computational nanoscopy, demanding the integration of HPC and BDA.
The integration will not only address the current challenges but also open a new horizon for science where compute-intensive science and data-intensive science are combined. To achieve the integration of HPC and BDA, it is crucial to unify their currently divergent computing methodologies.
The postdoc project will investigate and devise a novel distributed framework NanoFrame for compute- and data-intensive applications, particularly computational nanoscopy. The frame work will include data abstractions and storage for BDA and HPC (e.g., nanoscopy data, machine learning data, streaming data) and runtime systems that automatically schedule algorithms developed using NanoFrame's data abstractions onto a heterogenous distributed platform considering together different optimization metrics (e.g., performance, efficiency, accuracy).
Contact
Further information about the position is available by contacting Associate Professor Phuong H. Ha:
For administrative questions, please contact the Department's administration;
Qualifications
The successful candidate will have a publication record that documents solid knowledge in computer science. We are looking for candidates who have demonstrated increased scientific maturity in their selection of issues, application of methods, and documentation of results. Research results should be backed by thorough experiments and analysis.
The successful candidate should have a strong interest in at least one of the following topics: (energy-) efficient high-performance computing systems, scalable machine learning, concurrent data-abstractions and algorithms, programming systems and run-time systems. Experience of partitioned global address space (PGAS) programming and reinforcement learning is a plus.
An appointment as a postdoctoral research fellow requires a Norwegian doctoral degree in the subject area concerned or a corresponding foreign doctoral degree recognized as equivalent to a Norwegian doctoral degree.
Applicants should have a good command in English.
Emphasis shall be attached to personal suitability and the suitability of the research proposal for the NanoFrame project.
Application
The application must be submitted electronically via the application form available on Jobbnorge and must include:
Letter of application
CV (containing a complete overview of education, supervised professional training and professional work)
Research proposal with a progress plan (3-5 pages)
List of scientific publications, including information about author(s), the publication's title, the journal's / proceedings' name, year of publication and the number of pages.
Relevant publications: the applicant should submit up to ten publications that are central to his/her production. The applicant's doctoral thesis is regarded in this context as one publication.
Description of his/her production stating which publications he/she considers the most important and which shall therefore be the main emphasis of the assessment. A brief description of the other listed publications should also be included to demonstrate depth of production.
Diplomas and transcripts from PhD degree or equivalent
Names and email addresses of three references
All documentation should be translated into English or a Scandinavian language.
Assessment
An expert committee will assess the applicants. The committee's mandate is to undertake an assessment of the applicants' qualifications based on the material submitted by the applicants, and the detailed description drawn up for the position.
The applicants who are assessed as the best qualified will be invited for interview. The interview shall among other things, aim to clarify the applicant's personal suitability for the position. A trial lecture may also be held.
Working conditions
The remuneration for this position is in accordance with the State salary scale code 1352. At present, the gross salary starts from NOK 515.200 per year. A compulsory contribution of 2 % to the Norwegian Public Service Pension Fund will be deducted.
The working hours shall primarily be utilized for research, research-related activities and research administration.
The successful applicant must be willing to engage himself/herself in the ongoing development of computer science as a discipline, the department, and of the university as a whole.
More information about moving to Tromsø: uit.no/mobility
Other information
We make appointments in accordance with the regulations in force concerning State Employees and Civil Servants, and guidelines at UiT. At our website, you will find more information for applicants.
UiT has HR policy objectives that emphasize diversity, and encourages all qualified applicants to apply regardless of their age, gender, functional ability and national or ethnic background. The university will emphasize making the necessary adaptations to the working conditions for employees with reduced functional ability.
UiT wishes to increase the proportion of females in senior research positions. Female applicants get priority, in the event that two or more applicants are approximately equally qualified.
We process personal data in accordance with the Personal Data Act. You may request to not be registered on the public list of applicants, but the University may decide that your name will be made public. You will receive advance notification in the event of such publication.