Ledig stilling ved UiT Norges arktiske universitet
Postdoctoral fellowship in Arctic Ocean modelling
Deadline: 28.04.2019
The position
The Department of Geosciences is seeking a well-qualified candidate for a Postdoctoral fellowship in regional oceanographic modelling to investigate the drivers and impacts of Late Glacial environmental transitions and extreme end-member states of the Arctic cryosphere.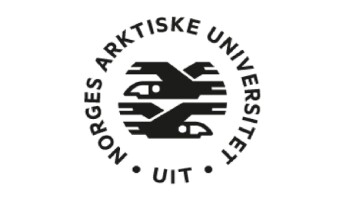 UiT The Arctic University of Norway
UiT is a multi-campus research univeristy in Norway and the northernmost university of the world. Our central location in the High North, our broad and diverse research and study portfolio, and our interdisciplinary qualities make us uniquely suited to meet the challenges of the future. At UiT you can explore global issues from a close-up perspective.

Credibility, academic freedom, closeness, creativity and commitment shall be hallmarks of the relationship between our employees, between our employees and our students and between UiT and our partners.
The fellowship is awarded under the JointClimate initiative based within the Faculty of Science and Technology. The position is for a fixed term of two years. The post will commence as soon as possible but no later than 1 September, 2019.
The overarching goal of JointClimate is to enhance understanding of Arctic change through observationally constrained integrated modelling of ice sheet, ocean, and atmospheric dynamics. The candidate will join work package 1, investigating ice-ocean interactions during the last glacial cycle.
Within the recent geological past the Arctic has repeatedly fluctuated between extreme glacial and interglacial states, with an ice sheet/shelf system grounded >1km below sea level in the central Arctic Ocean and its eastern margins damming extensive proglacial freshwater lakes. Knowledge of the environmental boundary conditions and the response of this paleo-Arctic geosystem is notably lacking along with information on how, why and the rates at which it transits between end-member states. A key component of this system is the bi-directional feedbacks which exist between ice sheets and ocean circulation in terms of energy, moisture availability, fresh-water, melt and calving fluxes.
The candidate will carry out numerical sensitivity experiments, using an established North-Atlantic Arctic Ocean coupled sea ice ocean model (metroms), forced with glaciological data, to constrain the evolution and environmental impacts of extreme Arctic deglaciation.
Collaboration, affiliation and work place
The successful candidate is expected to contribute to this field of research through research publications as well as to participate and develop activities in CAGE. The appointed candidate will further participate in geoscientific expeditions (on board R/V Helmer Hanssen and/or R/V Kronprins Haakon) to collect cross-disciplinary data, workshops with team members and external collaborators, and presentation of results at national and international conferences.
The postdoctoral fellow will work within the Norwegian Research Council Centre of Excellence for Arctic Gas Hydrates, Environment and Climate (CAGE) at the Department of Geosciences, and will collaborate closely with ocean and climate modelling expertise at the Department of Physics and Technology and the Department of Mathematics and Statistics.
The project will be conducted in a cross-disciplinary, interactive and stimulating working environment. The candidate will receive guidance and support to identify and apply to relevant research grants on national and international levels. The successful candidate will live and work in Tromsø, and is expected to engage in the ongoing development of CAGE, the Department of Geosciences and the University as a whole. Work place will be at the Department of Geosciences at UiT in Tromsø.
Contact
For further information about the position and UiT contact:
Qualifications
The applicant must have a PhD in oceanography, mathematics or a closely related geoscience field. Experience with the use and/or development of oceanographic models is a requirement, including knowledge of processing and handling large geoscientific datasets. The candidate should show a good understanding of and research interests in high latitude ocean dynamics and their interactions with the cryosphere.
Results shall be presented at national and international conferences/workshops, as well as published in peer-reviewed scientific journals. Therefore, a good communication level in English, both written and oral, is required.
The assessment will emphasize motivation and personal suitability for the position.
Application
Your application must include:
Motivation letter including academic highlights that provided experience relevant for conducting the work within the vacant position (max 2 pages)
CV including the track record and a selection of up to five publications relevant to the vacant position (max 3 pages)
Diplomas and transcripts from completed degrees
Three references, including at least one PhD advisor.
Academic works (papers, PhD thesis, etc) relevant for the position
Documentation has to be in English or a Scandinavian language. We only accept applications through Jobbnorge.
We offer
A cross-disciplinary, interactive and challenging working environment.
National and international mobility to work closely with the project partners and to present the work in conferences.
Possibility of joining research cruises to collect experimental data
Opportunity to develop academic components of the career, i.e., working closely with PhD and master students.
Guidance and support to identify and apply to relevant grants.
A fantastic hosting hometown – Tromsø, always generous with extreme experiences and nature adventures both in summer and winter.
The appointment is for a period of 2 years. Remuneration of postdoctoral positions are in State salary code 1352. In addition to taxes, a further 2% is deducted for the Norwegian Public Service Pension Fund. The working hours will be utilized for research, research-related activities and research administration.
UiT also has good welfare arrangements for employees including beneficial arrangements for pension and insurances.
More practical information for working and living in Norway can be found here: Welcome to UiT!
Other information
The appointment is made in accordance with State regulations and guidelines at UiT. At our website, you will find more information for applicants.
The objective of the appointment as a Postdoctoral Fellow is to qualify for work in senior academic positions, and no one may be appointed to more than one fixed term period at the same institution.
A good work environment is characterized by diversity. We encourage qualified candidates to apply, regardless of their gender, functional capacity or cultural background. UiT and will emphasize making the necessary adaptations to the working conditions for employees with reduced functional ability
According to the Norwegian Freedom and Information Act (Offentleglova) information about the applicant may be included in the public applicant list, also in cases where the applicant has requested non-disclosure.