Ledig stilling ved UiT Norges arktiske universitet
Postdoctoral Research Fellow in Epidemiology
Deadline: 01.08.2019
The position
At the Faculty of Health Sciences, Department of Community Medicine, Epidemiology of Chronic Diseases Research group, a full-time temporary position as postdoctoral fellow in epidemiology is available for a period of two (2) years. The position is part of the project "Healthy choices and the social gradient" targeting research questions on modifiable health related risk factors, living conditions and socioeconomic variation.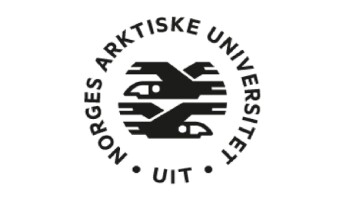 UiT The Arctic University of Norway
UiT – Developing the High North

UiT The Arctic University of Norway is a multi-campus research university and the northernmost university of the world. Our central location in the High North, our broad and diverse research and study portfolio, and our interdisciplinary qualities make us uniquely suited to meet the challenges of the future. At UiT you can explore global issues from a close-up perspective.

Credibility, academic freedom, closeness, creativity and commitment shall be hallmarks of the relationship between our employees, between our employees and our students and between UiT and our partners.

The Faculty of Health Sciences

The Faculty of Health Sciences at UiT The Arctic University of Norway represents a newly created entity gathering almost all possible health study programs. This facilitates an unique interdisciplinarity and innovation in health education and research. Wework closely with the services in the North to solve tomorrow's challenges.

Read more about us at uit.no/helsefak
Department of Community Medicine has about 200 employees and is one of ten departments at the Faculty of Health Sciences at UiT The Arctic University of Norway. The research covers a wide spectrum within epidemiology, public health, primary health care and health economics. The postdoctoral fellow will work with data from a large population survey; the Tromsø Study.
The Tromsø Study
One of the distinguishing and strategic characteristics of the research at the faculty is the use of population surveys, biobanks and health registries. The Tromsø Study was initiated in 1974 and is Norway's most comprehensive and best visited population study with data from 45 000 inhabitants in the municipality of Tromsø. More than 140 PhD candidates have finished their dissertation based on data from the Tromsø study, and more than 200 research projects are ongoing. The Tromsø Study is an important knowledge base for research and preventive public health work.
Many research projects are carried out in collaboration with the University Hospital of North Norway and the municipality of Tromsø, as well as several national and international collaborators. Communication of research results to the general public as well as user participation is a priority. The Tromsø Study is organized as a separate unit at Department of Community Medicine. Data collection takes place in surveys about every 7. year. Our website gives a brief overview of the Tromsø Study: www.tromsostudy.com
The project
The research project is related to the project: "Risk for cardiovascular disease and cognitive function according to various living areas and psycho-socioeconomic determinants. The Tromsø Study". The postdoctoral fellow will be part of a team of researchers at Department of Community Medicine and a user representative from Tromsø municipality.
The project is in collaboration with colleagues in Sweden and Australia. The successful candidate is expected to work in one of these countries for three (3) months and up to six (6) months. The rest of the postdoctoral period will be at the UiT Tromsø campus.
Two or three scientific articles will be written aiming at international publishing in peer-reviewed journals level 2 within the field of epidemiology, cardiology and public health. The findings will also be presented at national and international conferences and social media as well as via local and national communication to stake holders and the general public.
Contact
For further information, please contact Professor Maja-Lisa Løchen:
Qualifications
It is a condition of employment that the applicant holds a Norwegian PhD or an equivalent degree in a relevant research area.
The applicant must have extensive experience in epidemiological research using advanced multivariable statistical models. The candidate should have high competence and experience in analyzing large, complex datasets from population studies with exposure and endpoint related to various cardiovascular diseases and cognitive function. Knowledge of and interest in learning novel statistical methods are prerequisites.
Experience in communication of research results to various audiences and international collaboration will be an advantage.
The candidate should be proficient in spoken and written English. Skills in writing scientific publications in English is essential.
Personal skills will be emphasized. We are seeking a highly motivated and responsible candidate who should be able to work independently and interactively in a team setting. The candidate should have excellent analytical skills, and also have a great work capacity and enthusiasm for research.
The candidate must be willing to work abroad for 3-6 months.
Application
Your application must include:
Cover letter explaining your motivation and research interests
CV - containing a complete overview of education, experience, professional work and references
2-3 references with contact details
List of academic works
Up to 15 academic works. The doctoral thesis is here counted as one work.
Description of the attached works, and a short description of other works to show breadth of output.
Diplomas and certificates:

diploma and transcript of Bachelor's degree or equivalent (in original language and translated)
diploma and transcript of Master's degree or equivalent (in original language and translated)
Diploma and transcript of PhD
Documentation has to be in English or a Scandinavian language. We only accept applications through Jobbnorge.
We offer
Exciting work tasks in an interdisciplinary research field
Involvement in an interesting research project
A good academic environment with dedicated colleagues
A large degree of independence in work
Flexible working hours and a state collective pay agreement
Pension scheme through the state pension fund
The appointment is for a period of 2 years. Remuneration of PhD positions are in State salary code 1352. In addition to taxes, a further 2% is deducted for the Norwegian Public Service Pension Fund.
The working hours will be utilized for research, research-related activities and research administration.
More practical information for working and living in Norway can be found here: Welcome to UiT!
General
We make the appointment in accordance with the regulations in force concerning State Employees and Civil Servants, and guidelines at UiT. At our website, you will find more information for applicants.
A good work environment is characterized by diversity. We encourage qualified candidates to apply, regardless of their gender, functional capacity or cultural background. UiT and will emphasize making the necessary adaptations to the working conditions for employees with reduced functional ability
The objective of the appointment as a Postdoctoral Fellow is to qualify for work in senior academic positions, and no one may be appointed to more than one fixed term period at the same institution.
According to the Norwegian Freedom and Information Act (Offentleglova) information about the applicant may be included in the public applicant list, also in cases where the applicant has requested non-disclosure.