Ledig stilling ved UiT Norges arktiske universitet
Postdoctoral Research Fellow in chip - based nanoscopy for biomedical applications
Deadline: 01.08.2019
The position
A position as Postdoctoral Fellow is available at the Department of Medical Biology. The position is organized within the Vascular Biology Research Group (VRBG) at the Department of Medical Biology, Faculty of Health Sciences. UiT. VBRG performs basic and translational research with its major focus on the crucial blood clearance and immune functions of the liver sinusoidal endothelial cell (LSEC), and similar "scavenger-type" endothelial cells of other vascular beds. These functions are essential for prevention of acute and chronic health complications, such as atherosclerosis, abnormal bleeding/coagulation, cancer metastasis, chronic inflammatory reactions, and virus infections.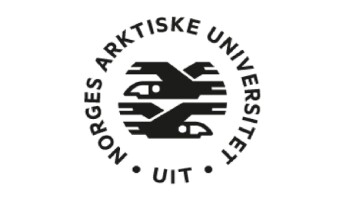 UiT The Arctic University of Norway
UiT – Developing the High North

UiT The Arctic University of Norway is a multi-campus research university and the northernmost university of the world. Our central location in the High North, our broad and diverse research and study portfolio, and our interdisciplinary qualities make us uniquely suited to meet the challenges of the future. At UiT you can explore global issues from a close-up perspective.

Credibility, academic freedom, closeness, creativity and commitment shall be hallmarks of the relationship between our employees, between our employees and our students and between UiT and our partners.

The Faculty of Health Sciences


The Faculty of Health Sciences represents a newly created entity gathering almost all possible health study programs. This facilitates an unique interdisciplinarity and innovation in health education and research. We work closely with the services in the North to solve tomorrow's challenges.
VBRG has a broad international network; we work to find applications of our basic research activity in medicine by ensuring collaborations with researchers in clinical medicine and pharmaceutical companies in Norway and abroad. We also have very close collaborations with the Department of Physics and Technology at UiT, and other international Physics groups, in the development of optical super-resolution microscopy (nanoscopy) methods to study LSEC. The Research Council of Norway, EU, ERC, HelseNord, and Tromsø Research Foundation fund our projects, in addition to support from UiT.
This Postdoctoral position is a fixed term position of a duration of two years. However, this position can be extended for up to one year if you are 1) prepared to work outside of Norway for the extension period and 2) if the Research Council of Norway grants the extension. A grant application for the extension will be submitted upon employment. If you recieve a personal overseas research grant from NFR it is possible to apply NFR for an extension of the fellowship period corresponding to the length of the stay abroad.
The position's field of research
You will participate in the development of instant Structured Illumination Microscopy (iSIM) and chip-based multi-modal nanoscopy (see Diekmann et al. 2017, Nature Photonics) to monitor real-time interactions and filtration of exogenous compounds (e.g. drugs, nano-drugs or toxins) on 3D co-cultured LSECs:hepatocytes in live and fixed states with ultra-resolved structural detail.
The main interest is in tracking the 'rare events' in space and time, occurring immediately after administration of exogenous compounds to 3D LSEC:hepatocyte co-cultures.
Specific duties will be:
development of the 3D co-culture system;
application of the 3D co-culture system to chip-based nanoscopy systems; and
use and development of algorithms for super-resolution of events occurring in these systems.
You will be part of a large team at the Vascular Biology Research Group at the Department of Medical Biology, and the Optical Nanoscopy Research Group at the Department of Physics and Technology, UiT.
Contacts
For further information about the position and project, contact:
Qualifications
To be awarded the position of Postdoctoral Research Fellow, a Norwegian doctorate degree is required, or a corresponding international doctorate degree which is recognised as being equal to the Norwegian doctorate degree.
Applicants should ideally have experience with basic methods in cell biology. Experience with the following methods will be an advantage, but not an absolute requirement:
isolation and/or use of primary liver cells from rodents;
cell cultivation;
super-resolution microscopy methods such as SIM, STED, STORM/PALM or atomic force microscopy.
Experience with use of experimental animals will also be an advantage, and the successful candidate will be required to work with experimental animals. Physicists/biophycists with a background in cell biology and optics or super-resolution microscopy are particularly encouraged to apply. Applicants must be fluent in English in both spoken and written form.
During the assessment emphasis will be put on your potential for research, motivation and personal suitability for the position. You must also be willing to get involved in the ongoing development of the department and the university as a whole.
Appointment to the position of Postdoctoral Research Fellow is mainly intended to qualify the Fellow for work in senior academic positions. It is a prerequisite that the applicant carries out the project over the full course of the employment period. No one may hold more than one fixed-term position as a Postdoctoral Research Fellow at the same institution.
Application
Your application must include:
Cover letter explaining your motivation and research interests
CV - summarizing education, positions and academic work
Diplomas and transcripts from all completed degrees
2-3 references with contact details
Academic works, up to ten. The doctoral thesis is regarded as one work.
Documentation has to be in English or a Scandinavian language. We only accept applications through Jobbnorge.
We offer
Involvement in an interesting research project
A good academic environment with dedicated colleagues
A large degree of independence in work
Flexible working hours and a state collective pay agreement
Pension scheme through the state pension fund
Remuneration of Postdoctoral Research Fellow positions are in State salary code 1352. In addition to taxes, a further 2% is deducted for the Norwegian Public Service Pension Fund.
Working hours will be set aside for research, research-related activities and research administration. The successful candidate must also be willing to get involved in the ongoing development of their department and the university as a whole.
More practical information for working and living in Norway can be found here: Welcome to UiT!
General
We make the appointment in accordance with the regulations in force concerning State Employees and Civil Servants, and guidelines at UiT. At our website, you will find more information for applicants.
A good work environment is characterized by diversity. We encourage qualified candidates to apply, regardless of their gender, functional capacity or cultural background. UiT will emphasize making the necessary adaptations to the working conditions for employees with reduced functional ability
According to the Norwegian Freedom and Information Act (Offentleglova) information about the applicant may be included in the public applicant list, also in cases where the applicant has requested non-disclosure.