Ledig stilling ved UiT Norges arktiske universitet
Postdoctoral position in clinical epidemiology at K.G. Jebsen TREC
Deadline: 09.06.2019
The position
UiT, The Arctic University of Norway, Faculty of Health Sciences has a Postdoctoral position available. The position is attached to the Department of Clinical Medicine, K.G. Jebsen - Thrombosis Research and Expertise Center (TREC) and the project "Comorbidities and risk of Venous thromboembolism."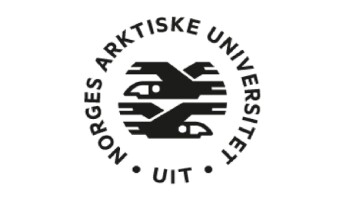 UiT The Arctic University of Norway
UiT The Arctic University of Norway is a multi-campus research univeristy in Norway and the northernmost university of the world. Our central location in the High North, our broad and diverse research and study portfolio, and our interdisciplinary qualities make us uniquely suited to meet the challenges of the future. At UiT you can explore global issues from a close-up perspective.

Credibility, academic freedom, closeness, creativity and commitment shall be hallmarks of the relationship between our employees, between our employees and our students and between UiT and our partners.
The position of Postdoctoral Fellow is a fixed term position for a period of 3 years. The main objective of the appointment as a post-doctoral research fellow is to qualify for work in senior academic positions. No one may be appointed to more than one fixed term period as a Postdoctoral Fellow at the same institution.
About K.G. Jebsen TREC
K.G. Jebsen TREC is a research center in translational medicine funded by Stiftelsen Kristian Gerhard Jebsen, UiT – the Arctic university of Norway, and the North Norwegian Health Authorities. Professor John-Bjarne Hansen is the head of K.G. Jebsen TREC. The Center has 5.2 permanent scientific positions (professors), 3 technical positions, and 15-20 temporary scientific positions (PhD-students and postdoctors). In addition, K.G. Jebsen TREC has partners in Tromsø, Bodø, Oslo, Stockholm, Leiden (The Netherlands), and San Diego (USA).
The overall aim of K.G. Jebsen TREC is to identify novel inherited and environmental risk factors and extend the understanding of the pathogenesis in venous thromboembolism (VTE). TREC is organized into three research groups; TREC-Clinic, TREC-Lab and TREC-Epidemiology. This position will be allocated to the TREC-Epidemiology group.
About the project
Venous thromboembolism (VTE), a collective term for deep vein thrombosis (DVT) and pulmonary embolism (PE), is a common disease with serious complications such as the post-thrombotic syndrome, pulmonary hypertension, recurrence and death. In 40-50% of patients with life-threatening VTE, no risk factor can be identified. Thus, it is paramount to discover novel genetic and environmental risk factors, and to expand our understanding of the VTE pathogenesis. Some co-morbidities, such as arterial cardiovascular diseases and obesity, has been shown to be associated with increased risk of VTE. However, the mechanisms behind these associations are not fully understood, and there is a need to identify risk predictors of VTE in these conditions in order to improve risk stratification and prevention of VTE. Moreover, there is a need to assess the role of other co-morbidities, alone or in combination, with regards to risk of VTE. The main objectives of the project will therefore be to explore the association between comorbidities and VTE, and investigate potential mediators and biomarkers related to these associations.
Qualification requirements
For appointment as Postdoctoral Fellow, the applicant requires a Norwegian doctoral degree in a relevant research area, or a corresponding foreign doctoral degree recognised as equivalent to a Norwegian doctoral degree
The candidate must have previous work and research experience within clinical epidemiology, preferably within the field of thrombosis and haemostasis or cardiovascular disease. The level of experience and relevance will be given weight.
The candidate will be involved in supervision of PhD students on similar projects and, in addition, is expected to develop a project proposal with a progress plan. It is required that the applicant will be able to complete the project during the period of appointment.
The candidate must speak and write English fluently.
The candidate must be able to work systematically, independently and have the ability to work in an interdisciplinary research team. Emphasis will also be placed on communicative and collaborative skills, as well as personal suitability.
Working conditions
The working hours shall be utilised for research, research-related activities and research administration.
The position may include teaching or equivalent duties for UiT of (up to) a 15 % position
The successful applicant must be willing to engage himself/herself in the ongoing development of his/her discipline and the university as a whole.
The remuneration for this position is in accordance with the State salary scale code 1352.
A compulsory contribution of 2 % to the Norwegian Public Service Pension Fund will be deducted.
How to apply
Applications shall be sent electronically via www.jobbnorge.no and shall include:
cover letter including a short description of interests and reasons for applying for the position
CV containing a complete overview of education, experience, professional work, pedagogical qualifications and references
diplomas and certificates
documentation of proficiency in English

list of works and description of these the list of works shall contain the following information:
author(s), the work's title
for articles: the journal's name and volume, the first and last page of the article, year of publication
for publications: publisher, printer, year of publication, number of pages
academic works:
The applicant may submit up to ten works that are central to his/her production. The applicant's doctoral thesis is regarded in this context as one work.
In addition, the applicant shall provide a description of his/her production stating which works he/she considers the most important and which shall therefore be the main emphasis of the assessment. A brief description of the other listed works shall also be included to demonstrate depth of production.
Applications will only be considered if all requested application documents are received before the application deadline.
All documentation to be assessed must be translated into English or a Scandinavian language.
Applications sent to us via e-mail or by any other means will not be considered.
Assessment
The applicants will be assessed by an expert committee. The committee's mandate is to undertake an assessment of the applicants' qualifications based on the application documents and the text of the announcement.
The Assessment Committee will give emphasis to the potential for research, as presented in the PhD thesis or equivalent, or in any other academic works.
In the assessment, consideration may also be given to professional experience and any other activity which may be significant for the completion of the project, as well as to any pedagogical qualifications. This includes pedagogical training, teaching experience, experience of public education and experience/training of other kinds.
The applicants who are assessed as best qualified will be called to an interview. The interview shall, among other things, aim to clarify the applicant's personal suitability for the position and motivations. A trial lecture may also be held.
Contacts
Further information about the position and project is available by contacting:
Professor Sigrid Brækkan, phone +47 77 62 51 06 / +47 95 74 76 27, e-mail: [email protected]
General
In addition, applicants shall also refer to the supplementary provisions for the appointment to academic positions such as Postdoctoral Research Fellow, Research Fellow and Academic Assistant at UiT, The Arctic University of Norway, and to regulations concerning terms and conditions of employment for the posts Postdoctoral Research Fellow, Research Fellow, Research Assistant and Resident.
Questions concerning the organisation of the working environment, including that of the physical state of the workplace, health services, possibilities for flexible working hours, part-time work, etc. may be addressed to the telephone reference in this announcement.
At UiT, The Arctic University of Norway, diversity is valued, and we therefore encourage all qualified applicants to apply regardless of their age, gender, functional ability or national or ethnic background. The university is an IW employer and places importance on making the necessary adaptations to working conditions for employees with disabilities.
Personal information given in an application and CV will be treated in accordance with the Act relating to the processing of personal data (the Personal Data Act). In accordance with section 25, subsection 2 of the Freedom of Information Act, the applicant may request not to be registered on the public list of applicants. However, the university may nevertheless decide to make the candidate's name public. The applicant will receive advance notification of any such publication.
You can find more information on the website for arriving staff.
We look forward to receiving your application!