Stilling:
Postdoctoral Fellow in Mineral chemistry of hydrothermal sulfides
Deadline 15.03.2019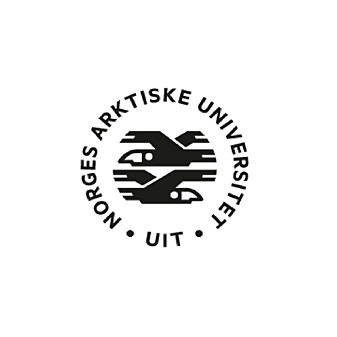 UiT The Arctic University of Norway
UiT The Arctic University of Norway is a medium-sized, multi-campus research General strategies university. UiT contributes to knowledge-based development at the regional, national and international level. Our central location in the High North, our broad and diverse research and study portfolio, our geographical breadth and our interdisciplinary qualities make us uniquely suited to meet the challenges of the future.

Credibility, academic freedom, closeness, creativity and commitment shall be hallmarks of the relationship between our employees, between our employees and our students and between UiT and our partners.
Developing the High North
About the Position
Applications are invited for a Postdoctoral Fellow within the project "Hydrothermal processes along mid-ocean ridges".
The postdoc project focuses on mineralogical, chemical and isotopic characterizations of sulfide mineralizations from recent submarine hydrothermal vents and from ancient volcanogenic massive sulfide (VMS) deposits. The project shall contribute to better understanding of ore-forming processes in recent submarine hydrothermal systems and give an insight into the role of post-depositional hydrothermal overprints and deformational processes in the formation of VMS deposits. A particular focus will be given to behavior of trace elements, including critical metals.
The analytical part of the work will take place using the facilities available at UiT (Zeiss Merlin FE-SEM with EDS, WDS, EBSD, and CL detectors; Raman spectroscopy; Atomic force microscopy).
The candidate will collaborate closely with scientists from the K.G. Jebsen Centre for Deep Sea Research and Department of Geosciences at the University of Bergen (Norway), as well as the Fluids Research Laboratory at Virginia Tech (USA). It is expected that the appointed candidate will spend periods at the collaborating and/or other relevant institutions. Furthermore, the appointed candidate must be willing to participate in sampling campaigns. This may include the participation in sea-going expeditions of up to several weeks duration.
The appointed candidate will be part of a dynamic research and education environment. It is, therefore expected that she/he will publish the obtained results in high-quality international peer reviewed journals, and contribute to education and student supervision.
Work place, affiliation and collaboration
The position of Postdoctoral Fellow is a fixed term position for a period of three years.
The successful candidate will live and work in Tromsø, and is expected to engage himself/herself in the Department of Geosciences and the University as a whole. The project will be conducted in a cross-disciplinary, interactive and stimulating working environment. The candidate will receive guidance and support to identify and apply to relevant research grants on national and international levels.
Work place will be the Department of Geosciences at UiT The Arctic University of Norway in Tromsø. The candidate may also spend periods abroad working at partner institutions.
Qualifications
Applicants must hold a PhD degree in earth sciences or another science subject related to electron microscopy with application within mineralogy or geochemistry. She/he must have extensive hands-on experience in scanning electron microscopy and/or electron beam analysis.
A strong background in sulfide mineralogy and experience in stable isotope research, Raman spectroscopy, atomic force microscopy and/or LA-ICP-MS analyses is advantageous.
The obtained mineral chemistry data will be combined with results of stable isotope and fluid inclusion studies, and a solid background in aqueous geochemistry and thermodynamic modelling would be beneficial.
Experience in sample and data collection during sea-going expeditions and education experience (in particular teaching experience in ore geology and geochemistry) are regarded as an asset.
The results shall be presented at national and international conferences/workshops, as well as published in peer-reviewed scientific journals. Therefore, a good communication level in English, both written and oral, is required. Applicants not being able to communicate in Norwegian will be encouraged to learn the language within a reasonable time.
The assessment will emphasize motivation and personal suitability for the position. The successful candidate must be willing to engage in the ongoing development of her/his discipline and the university as a whole.
We offer
A cross-disciplinary, interactive and challenging working environment.
National and international mobility to work closely with the project partners and to present the work in conferences.
Possibility of joining research cruises to collect experimental data
Opportunity to develop academic components of the career, i.e., working closely with PhD and master students.
Guidance and support to identify and apply to relevant grants.
A fantastic hosting hometown – Tromsø, always generous with extreme experiences and nature adventures both in summer and winter.
More information about moving to Norway: http://uit.no/mobility
UiT also has good welfare arrangements for employees including beneficial arrangements for pension and insurances.
Remuneration of Postdoctoral Fellow positions are in salary code 1352. There is a 2 % deduction for contribution to the Norwegian Public Service Pension Fund. In addition, UiT pays ca. 12 % directly to the pension fund on top of the salary.
The main objective of the appointment as a post-doctoral research fellow is to qualify for work in senior academic positions. No one may be appointed to more than one fixed term period as a Postdoctoral Fellow at the same institution.
Application
The application must include:
Motivation letter including academic highlights that provided experience relevant for conducting the work within the vacant position (max 2 pages)
CV including the track record and a selection of up to five publications relevant to the vacant position (max 3 pages)
PhD thesis and academic works relevant for the position
Diplomas and transcripts
Three references, preferably including PhD advisors.
All documentation must be in English or a Scandinavian language. Submit applications electronically via Jobbnorge.
Contact
Associate Professor Sabina Strmic Palinkas
Head of Department Matthias Forwick
Other information
The appointment is made in accordance with regulations in force concerning State Employees and Civil Servants, and guidelines at UiT. At our website, you will find more information for applicants.
A good work environment is characterized by diversity. We encourage qualified candidates to apply, regardless of their gender, functional capacity or cultural background. UiT is an IW (Inclusive Workplace) enterprise, and will make necessary adaptations to the working conditions for employees with reduced functional ability.
We process personal data given in an application or CV in accordance with the Personal Data Act. You may request to not be registered on the public list of applicants, but the University may decide that your name will be made public. You will receive advance notification in the event of such publication.