Ledig stilling ved UiT Norges arktiske universitet
Postdoctoral Fellow in marine biology / biological oceanography
Deadline: 15.08.2019
About the Position
The Faculty of Biosciences, Fisheries and Economics (BFE) UiT The Arctic University of Norway has a Postdoctoral Research Fellow position vacant in marine biology/biological oceanography. The research project will be focusing on the unique ecological functioning of Arctic sea ice pressure ridges. The work is part of the international Multidisciplinary drifting Observatory for the Study of Arctic Climate (MOSAiC) ice drift study from 2019 to 2020 onboard the German ice breaker Polarstern.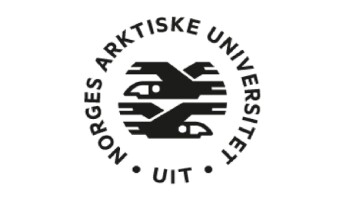 UiT The Arctic University of Norway
The Faculty of Biosciences, Fisheries and Economics (BFE) consists of Department of Arctic and Marine Biology, Norwegian College of Fishery Science (NFH) and School of Business and Economics. The main task of BFE is to conduct teaching and research dissemination at a high national and international level within all relevant fields. Prioritized research areas are aquatic and terrestrial ecosystems, climate, life in the arctic, marine bioprospecting, fish health, seafood products, business and macroeconomics, resources and environment, markets and management of marine resources. The interdisciplinary profile of the faculty provides good opportunity to develop research projects involving several research groups at the faculty according to its strategy.
The position of Postdoctoral Research Fellow is a fixed term position for a period of two years and four months. The main objective of the appointment as a post-doctoral research fellow is to qualify for work in senior academic position. No one may be appointed to more than one fixed term period as a Postdoctoral Research Fellow at the same institution.
The Department of Arctic and Marine Biology (AMB) includes 6 research groups. Research and teaching at AMB has a broad span, from molecular mechanisms at cellular/subcellular levels via studies of adaptations at the organismal level, to ecological interactions in aquatic and terrestrial environments. The staff counts 52 permanent scientists, 28 technicians, 9 administrative positions and 65 temporary employees (researchers, postdocs, PhD research fellows, technicians).
The position's field of research
The applicant will work in an interdisciplinary team linking ice physics, oceanography to marine ecology using a wide range of observational and experimental approaches. The successful applicant will participate in one cruise leg of the MOSAiC expedition in 2020 (ca. 3 months) and will be responsible for a wide range of measurements including primary and bacterial productivity, ROV observations and sampling of sea ice and water column biogeochemical parameters support of the entire science mission of MOSAIC.
The position is embedded in the Research Council of Norway funded project "Safe HAVens for ice-associated Flora and Fauna in a Seasonally ice-covered Arctic OCean (HAVOC) which is led by the Norwegian Polar Institute and with UiT as one of several project partners (http://www.npolar.no/havoc). The project is centered on establishing a ridge observatory, as sea ice pressure ridges harbor key ecosystem functions in terms of habitat and food web components for sea ice, under-ice and pelagic flora and fauna in the central Arctic. Pressure ridges will become an increasingly important component of the new Arctic sea ice regime dominated by first-year ice where the largest portion of the level ice melts completely in summer. The candidate will be responsible for activity measurements of algae and bacteria, standing stock measurements in ice and water as well as supporting physical ridge measurements. In addition, support of other MOSAiC activities during the regular ecological time series sampling is expected. The successful candidate will be trained in sampling and analytical procedures prior to the cruise in detail based on established standard operating procedures and sampling protocols. The candidate is also expected to contribute to the practical organisation of the expedition, logistics, fieldwork, meetings and data related to the project as well as handling complex interdisciplinary research tasks.
Qualifications
We seek a candidate with a PhD degree in marine biology or biological oceanography (or similar). Experience with polar marine field work (specifically biological and interdisciplinary sea ice research) and experimental approaches is required, including for example bacterial/algal productivity, sea ice ecology, active fluorometry, staining and/or eDNA analysis approaches, Arctic marine zooplankton studies or measurements of vertical flux.
Skills in relevant analytical methods and both radioactive and stable isotopic work is regarded as positive, and so is experience with fieldwork in Polar Seas in general and on Arctic sea ice specifically. Field work during MOSAiC will occur under harsh environmental conditions and candidates must be capable to conduct physical work related to e.g. ice coring, loading and unloading of equipment etc under such conditions. Health requirements for participating the MOSAiC expedition must be met. Good cooperative abilities are a requirement, together with an ability to work independently and proactively.
Experience with multidisciplinary groups and an interest in scientific interaction towards understanding physical and biogeochemical ecosystem functions will be evaluated positively. Excellent team skills are needed. Proficiency in communicating science to different audiences will be evaluated (including symposia presentations and peer reviewed publications). Excellent communication skills (in English) both oral and in written documents (including reports and peer-reviewed publications) are essential.
It is required that the candidate attaches a short scientific motivation (max 1 page) with suggestion of relevant research questions within the frames of the project.
The position will be part of an international project where the working language is English. The application should therefore be written in English.
Application
The application must be submitted electronically via the application form available on www.jobbnorge.no and shall include:
letter of application
scientific motivation letter
CV (containing a complete overview of education, supervised professional training and professional work)
diplomas and references
list of works and description of these. The list of works shall contain the following information:

author(s), the work's title
for articles: the journal's name and volume, the first and last page of the article, year of publication
for publications: publisher, printer, year of publication, number of pages

up to ten works that are central to the applicant's academic production. The applicant's PhD thesis should be submitted as one of these works.
Additionally, the applicant should provide a description of his/her academic production, indicating which works are the most relevant in relation to the announced position, and therefore should be emphasised in the assessment. The remaining listed works should be described briefly in order to demonstrate the depth of the production. The description should be attached to the application.
All documentation that is to be evaluated must be certified and translated into English language.
We offer
Good welfare arrangements for employees
Good arrangements for pension, insurance and loans in the Norwegian Public Service Pension Fund
Involvement in an interesting research project
The remuneration for an Postdoctoral Fellowis in accordance with the State salary scale code 1352. A compulsory contribution of 2 % to the Norwegian Public Service Pension Fund will be deducted.
More information about moving to Tromsø: uit.no/mobility
Contact
For further information, please contact:
Other information
UiT's HR policy objectives emphasises diversity, and encourages all qualified applicants to apply regardless of gender, functional ability and national or ethnic background. UiT is an will make the necessary adaptations in order to facilitate for employees with reduced functional ability.
We process personal data given in an application or CV in accordance with the Personal Data Act. You may request to not be registered on the public list of applicants, but the University may decide that your name will be made public. You will receive advance notification in the event of such publication.