Ledig stilling ved Simula
Post-doctoral fellow in the field of testing IoT based systems
Deadline: 28.02.2021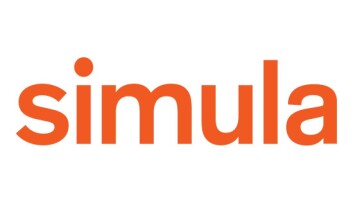 Simula Research Laboratory AS
Simula Research Laboratory AS is a publicly owned research institute located at Fornebu outside of Oslo, Norway.

Simula has a multi-cultural organization, employing about 150 individuals from 29 countries. Simula conducts Information and Communication Technology (ICT) research in the fields of communication technology, scientific computing and software engineering. Simula's main objective is to generate new understanding and create vital knowledge about fundamental scientific challenges that are of genuine value for society. This is achieved through high quality research, education of graduate students, industry collaboration, technology transfer, and commercialization. Since 2001, scientific evaluations conducted by the Research Council of Norway has repeatedly placed Simula at the forefront of international research in ICT. The most recent in-depth evaluation was recently published, grading all research groups at Simula as excellent.
Post-doctoral fellow in the field of testing IoT based systems with a particular focus on testing telehealth services provided by Oslo City to its residents
Simula Research Laboratory is seeking one three-year fulltime post-doctoral fellow position in the field of testing IoT based systems with a particular focus on testing telehealth services provided by Oslo City to its residents.
The appointment starts on October 1 of 2020. However, the review of candidates will be performed continuously until the position has been filled.
Project Description
The position is funded by the Research Council of Norway under the "Innovation in Public Sector" call for proposals. The project title is: Improving Quality of Healthcare Welfare Technology Solutions in the City of Oslo (WTT4Oslo). The post-doctoral fellow will be hired at Simula; however, will also spend considerable amount of time at Oslo City to work closely with healthcare welfare technologies ecosystem and experts at Oslo city.
City of Oslo uses healthcare technological solutions to provide modern and secure services to its citizens. These are complex in nature and typically consist of a device and a cloud-based healthcare system to handle remote support to citizens. The device is usually placed in the citizen's home or as personal portable device, e.g. an automatic medicine dispenser placed in the home of a citizen to provide the right dose of medication at the right time without having health care personnel present each time. The dispenser and healthcare personnel can reach each other through the healthcare system using 4G network, e.g. the timing of the medication can be changed from an office at the local care centre. Innovative healthcare solutions generate a different set of demands to City of Oslo than already established services, e.g.; 1) the technology provide a 24-hour continuous critical service to citizen with high demands on security, 2) the technology collects big amounts of personal data with high demands on privacy, 3) new technologies are becoming available rapidly due to high innovation rate, 4) citizen's needs evolving as fast as the technology. Combinations of 3) and 4) create demand for high change ability. Oslo has built a practice to test new technology before starting to use it. It is a manual and time-consuming process which reduces innovation rate. This project's planned innovation is an automated testing tool using model-based engineering to manage complexity and heterogeneity of the technologies. Using e.g. advanced machine learning to reveal unplanned activities in the ecosystems surrounding the technologies. The innovation will speed up testing new technologies, integrating new technologies into existing ecosystems, and continuously evaluating the suitability of the technologies in use. This will help Oslo provide the latest technologies to citizens in a timely fashion to improve their quality of lives without compromising privacy, security and safety.
Candidate profile
We consider interested candidates who have a PhD degree in software engineering with top grades and good publications record. The candidate will also have to demonstrate an excellent level of spoken and written English, possess good interpersonal and communication skills and show willingness to work as part of an international team. WTT4Oslo is an innovation project; thus, the project will focus on delivering working software testing tools. We, therefore expect that the candidate should be highly motivated to be agile in the research approach that is necessary to create fast value of the research throughout the project.
Simula Offers
Excellent opportunities for performing high quality research, as part of a highly competent and motivated team of international researchers and engineers;
An informal and inclusive international working environment;
Generous support for travel and opportunities to build international networks, through established collaboration with industry, exchange programs and research visits with other universities, and funding to attend conferences.
Modern office facilities located at Fornebu by the Oslo fjord and 10 minutes' drive from the center of Oslo.
A competitive salary. Starting salary from NOK 532.300
Numerous benefits: access to company cabin, BabyBonus arrangements, sponsored social events, generous equipment budgets (e.g., computer, phone and subscription), subsidized canteen meals and monthly bus pass, comprehensive travel/health insurance policy, etc.
Relocation assistance: accommodation, visas, complimentary Norwegian language courses, etc
Administrative research support: e.g., quality assurance process for grant proposals (including RCN and EU programs).
Wellness and work-life balance. Our employees' health and well-being is a priority and we encourage them to make use of our flexible work arrangements to help balance their work and home lives efficiently.
Simula is an equal opportunity employer, and women are particularly encouraged to apply.
Application Requirements
Interested applicants are must submit the following:
A cover letter explaining the candidate's background, qualifications, research interests and how/why the candidate is qualified for the position;
Curriculum vitae (summarizing education, positions and academic or industrial work, scientific publications, and software development experience);
Academic transcripts including a copy of PhD thesis.
Contact information of two references, including the PhD supervisor(s).
Application deadline: Feb. 28. 2021.
Contact
Further enquiries should be addressed to:
Learn more about working at Simula: Careers at Simula
This position is subject to funding.
Simula Research Laboratory uses Semac´s background check in our recruitment process.
According to the Norwegian Freedom and Information Act (Offentleglova) information about the applicant may be included in the public applicant list, also in cases where the applicant has requested non-disclosure.