Ledig stilling på Universitetet i Sørøst-Norge
PhD Research Fellow in Stochastic MPC (Second announcement)
Deadline: 09.08.2020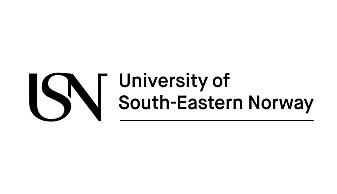 University of South-Eastern Norway
University of South-Eastern Norway has about 18 000 students and about 1500 employees. The university is organized in four faculties, with instruction and R&D activities on eight campuses. The main profile of the university is to provide socially relevant education, geared towards specific professions, and adapted to the requirements of the workplace, as well as to produce applied research and development.
The Faculty of Technology, Natural Sciences and Maritime Sciences have a vacancy for a position as PhD Research Fellow in Stochastic MPC - Second announcement
About the position
The Faculty of Technology, Natural Sciences and Maritime Sciences has a vacancy for a three year position as PhD Research Fellow in "Stochastic Model Predictive Control for processes with operational uncertainty" to be started within 2020 (October/November, 2020 possibly).
The position is at the Department of Electrical engineering, Information Technology and Cybernetics and reports to the Head of Department. The place of employment is Campus Porsgrunn, Norway.
About the PhD-project
The main goal of the project is to develop generic methodology where operational uncertainties of a process can be systematically introduced and handled in the framework of stochastic model predictive control (S-MPC). The candidate should perform research in trying to answer the question: "Is it possible to systematically handle uncertainty together with MPC? How?". To highlight the importance and need for the development of generic framework for stochastic MPC, the project will consider various case studies. One important case study for S-MPC will be about optimal management of flood gates for a hydropower plant under the presence of prediction uncertainty. The challenge and a source of uncertainty for this case study is the prediction of future precipitation in the catchment region. Such forecasts are typically in the form of ensemble of, say, 50 possible prediction of future precipitation, say for 15 days into the future. Such predictions can contain useful information about uncertainty in inflow prediction. The candidate should research on how can MPC framework be developed to take into account such uncertainty in a systematic manner.
Other concrete case studies in connection to the hydropower production will be decided upon by supervisors, in coordination with industrial partner (Skagerak Energi) and with input from the candidate.
Another common yet interesting source of uncertainty is the parametric uncertainty due to lack of knowledge on system parameters. For example, energy consumption in a building are subjected to various sources of uncertainties from (i) uncertainty in knowing correct values of parameters when it comes to heat flow through walls, ceilings, windows, door etc., (ii) uncertainty in the prediction of irradiation from the sun. This project will also focus on the development of methodology for stochastic MPC under the presence of parametric uncertainty.
The candidate should have prior knowledge on standard MPC and mathematical optimization related to optimal control. This allows the candidate to immediately start researching on stochastic MPC. It may also be necessary for the candidate to develop mechanistic models of dynamic systems (related to the case studies). Thus, prior knowledge on modelling of dynamic systems will be an added advantage. Similarly, prior knowledge on multi objective optimization or pareto optimization, robust control, stochastic control etc. can be an added advantage.
As part of the PhD work, publications are important, and efficient communication in English is therefore necessary. The research work will take place at the University of South-Eastern Norway, Campus Porsgrunn.
The employment period will be three years of full time with no teaching obligations.
Qualifications
Applicants to the PhD position must have a Master's degree or equivalent higher education qualifications in engineering or technology with solid knowledge within the fields (i) Model based predictive control, (ii) Engineering cybernetics or control engineering, (iii) models of dynamic systems, (iv) mathematical optimization, (vi) Programming in Python or MATLAB. The applicant must have gained the degree within the start date of the position. In addition, applicants should have knowledge in state and parameter estimation principles, and some experiences in using experimental data for process control.
It is a requirement that the successful applicant is granted admission to the university's doctoral programme in Process, Energy and Automation Engineering.
Co-operation between staff members is an integrated part of the working atmosphere at the University of South-Eastern Norway. The candidate must be motivated and demonstrate a proven ability to work effectively within a team and in a collegiate manner to formulate and realise common objectives.
Personal suitability for the position will be emphasized.
Good command of oral and written English is required. Experience with publishing papers is an advantage.
We offer
A stimulating and growing research environment, with good opportunities to develop your career and your academic skills
A good social environment
Attractive welfare benefits in the State Pension Plan
Opportunity for physical activities within working hours
Salary
PhD Research Fellow (code 1017): NOK 479 600 a year. Further promotion will be based on time served in the position. In special cases, employment in code 1378 (NOK 436 900 – 600 200 a year) may be considered. A statutory contribution to the state pension plan will be deducted from the employee's salary.
Other information
The Academic Appointments Board is responsible for appointments to academic positions at University College of Southeast Norway. An expert assessment of applicants will be carried out. Short-listed candidates will be called in for interviews and must be prepared to present and discuss their projects.
The person appointed must comply with the laws, regulations and agreements that apply at any given time to the post.
According to its human resources policy, the University of South-Eastern Norway targets a balanced gender composition and aims to recruit persons with a background as an immigrant.
The University contributes to the Inkluderingsdugnaden (a voluntary scheme to promote inclusion), and it is our aim that our employees, to the fullest extent possible, shall reflect the diversity of the general population. We therefore also encourage qualified applicants with disabilities to apply for the post. The University will facilitate the workplace for employees with disabilities.
The Department has few women/men appointed in scientific positions, and women/men are therefore particularly encouraged to apply.
Pursuant to section 25, 2nd paragraph of the Freedom of Information Act, information on the applicant may be disclosed even if the applicant has requested not be included on the list of applicants. Applicants will be notified if such requests are not allowed.
Contact information
For further information concerning the position, please contact:
Assoc. Prof. Roshan Sharma at the Faculty of Technology, Natural Sciences and Maritime Sciences, Department of Electrical Engineering, Information Technology and Cybernetics, email: [email protected] /phone: +47 35 57 51 17
For questions regarding the recruitment process, please contact:HR Adviser Cathrine H. Fagerli, email [email protected]
How to apply
The University of South-Eastern Norway makes use of online application management. Applicants to the post must register their application and CV with enclosures online via the Jobbnorge recruitment portal by clicking on the link on the right-hand side – "Søk stillingen" (Apply for the post).
The following documents shall be attached to the online application:
Certified diplomas and certificates from university college/university. Please include the grade sheet or transcipts of your masters degree which shows the score/grades obtained for different courses.
A copy of Master's thesis. If the master thesis is written in language other than English or Norwegian, please include an executive summary of the Master thesis written in English.
A 5-page (maximum) project description. Please describe how you would work with the project (your technical ideas) if you would get this position.
Any scientific publications and a list of these
Three references (contact information)
Please note that all documents must be translated into English or a Scandinavian language by an authorized translator. Failing to submit the required documents may be enough to disqualify the application.
Each applicant is responsible for ensuring that the required documentation has been uploaded with the application.