Ledig stilling på Universitetet i Sørøst-Norge
PhD Research Fellow in Marketing Management or Marketing
Deadline: 08.03.2020
The Department of Business, History and Social Sciences have a vacancy for a position as PhD Research Fellow in Marketing Management or Marketing
About the position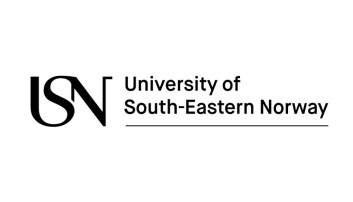 University of South-Eastern Norway
University of South-Eastern Norway has about 18 000 students and about 1500 employees. The university is organized in four faculties, with instruction and R&D activities on eight campuses. The main profile of the university is to provide socially relevant education.

USN School of Business offers undergraduate and graduate programs in a variety of disciplines, as well as a PhD programme in Marketing Management. In addition, we have several one year study programmes and postgraduate programmes.
The Faculty of USN School of Business has a vacancy for a position as Research Fellow in Economics, Management or Marketing with focus on Digital Food Networks in the period 01.08.2020 to 31.07.2024.
The position is attached to the Department of Department of Business, History and Social Sciences and reports to the Head of Department. The place of employment is open for negotiation with the candidate, but it will be at one of The USN School of Business campuses, Norway
About the PhD-project
The position is connected to the project "Digifood - Transforming the Nordic Reko-rings into a sustainable Digital Local Food" which is funded by the Norwegian Ministry of Agriculture and Food. The Digifood project addresses the disruptive potential of digital platforms in food value chains. It analyses the Nordic, platform-based local food market phenomenon REKO, develops and disseminates knowledge of how we can stimulate radical market innovation in food value chains and help such innovations transform into sustainable digital food systems. Key partners are among others Hanen, Norges bonde- og småbrukarlag, some of Norway's most innovative small-scale farmers and the Norwegian media and distribution platform company Schibsted. Among the partners are also some of the most respected research groups on market innovation in Norway (NHH), Sweden (CTF), Finland (Hanken) and Denmark (Roskilde).
As one of the 11 members of the Digifood project team, you will work in a research project that aims to influence the future of food production, distribution and consumption in a more sustainable direction. You will take part in analyses of how alternative food networks (AFN) evolve as a consequence of digitalization and digital platforms, what local, regional and national factors influence how AFN's evolve into significant food markets and you will take part in transforming current food value chains into more sustainable local food systems. All of these activities take place in close interaction with representatives from the food sector and innovative food consumers.
The PhD-programme in Marketing Management aims to bring academic research closer to marketing management practice, thereby focusing research on topics that will generate new knowledge for real world problems in tomorrow's markets. The applicant is invited to write a short research proposal of his/her interests to accompany the application, and during the first year of courses and supervision, the PhD proposal will be further developed to constitute a plan that contributes to world class research in the relevant area.
The positions are four-year fixed-term appointments. Duties will be divided as follows: 75 % to PhD-related research and 25 % to other duties, including activities in the Digifood project that are either administrative or educational.
The PhD student will be part of the PhD student group that currently includes 17 students. Additionally, she/he will take an active part in Research group activities and the School of Business' research programme "Managing Sustainable Innovation through Co-Creation".
The appointment is for a term of four years with 25% teaching duties.
Qualifications
Applicants must hold a Master degree in marketing, business, management, industrial engineering, industry-oriented life sciences or their equivalent. Students currently enrolled in a Master's programme are also invited to apply, but must have earned their degree prior to being appointed.
Applicants must have achieved grade B or above to qualify for enrolment in the PhD-programme. Admission to the doctoral programme is a condition for appointment as a research fellow.
Excellent command of written and spoken English is required. Proficiency in Norwegian or another Scandinavian language will be an advantage.
The staff at the faculty work within subject teams to a large extent, and the candidate must be motivated to share his or her knowledge and cooperate. The candidates must have the ability to cooperate with fellow students and faculty members, and to work independently on academic topics. Personal suitability for the post will be emphasized.
Admission to the doctoral programme is a condition for appointment as a research fellow.
We offer
Close supervision by internationally cited faculty members during the period.
Access to arenas where you get the chance to meet world class management and marketing professors
Become involved in research projects that involve leading Norwegian and Global companies and research partners
Relevant job duties (25%) to enhance teaching and project skills in order to qualify for attractive jobs at academic and non-academic organizations
Close cooperation with world class industry
A professionally stimulating working environment.
Good opportunities to develop your career and your academic skills
A good social environment
Attractive welfare benefits in the State Pension Plan
Opportunity for physical activities within working hours
Salary
The position is placed in the state salary scale 54, code 1017 (NOK 479 600). Further promotion will be based on service in the position. In special cases, employment in code 1378 may be considered. Code 1378 is placed in the state salary scale at levels 54-68. A statutory contribution will be made from the employee's salary to the state pension plan.
Other information
The Academic Appointments Board is responsible for appointments to academic positions at University College of Southeast Norway. An expert assessment of applicants will be carried out. Short-listed candidates will be called in for interviews and must be prepared to present and discuss their projects.
The successful applicant must comply with the laws, regulations and agreements that apply to the position.
It is an aim of personnel policy that the academic staff of University College of Southeast Norway should reflect the composition of the general population. It is therefore a personnel policy objective to achieve a balanced age and gender composition on the faculty and to recruit people from ethnic minority backgrounds. People from ethnic minority backgrounds are encouraged to apply for the position.
There are few women employed in research positions at the Department, and consequently women are especially encouraged to apply.
According to the Norwegian Freedom of Information act § 25 2 paragraph, information about the applicant may be included in the public applicant list, even though the applicant has requested non-disclosure. The applicant will be informed if his/her request has been declined.
Contact information
For more information about the position, please contact:
How to apply
The University of South-Eastern Norway uses online applications. We therefore ask applicants to register their application and CV online by clicking on the "Send application" link.

The application must include the following documents:
Certified diplomas and certificates from university college/university
Master's thesis (if finished. lf not, a one-page summary of the ongoing thesis)
A research proposal for the PhD project (4-10 pages). The tentative proposal must include the topic for the planned PhD research, a research problem, positioning/contribution, relevant theory, research method, and a time schedule.
Any scientific publications and a list of these
Two letters of recommendation
The application form for the PhD program
GMAT/GRE test results, if your master degree is not awarded from a Norwegian or an European institution.
Please note that all documents must be translated into English or a Scandinavian language by an authorized translator. lncomplete applications will not be considered.
Each applicant is responsible for ensuring that the required documentation has been uploaded with the application deadline.