Stilling:
PhD Fellow in Rural Renewable Energy, Electric Vehicles (EVs) & Energy Efficiency
Deadline 15.04.2019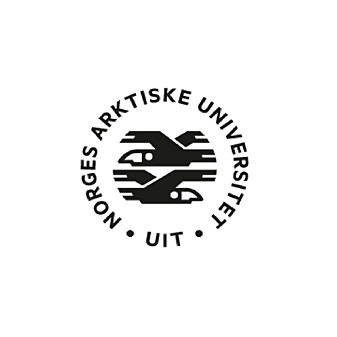 UiT The Arctic University of Norway
UiT - Developing the High North

UiT The Arctic University of Norway is a medium-sized, multi-campus research General strategies university. UiT contributes to knowledge-based development at the regional, national and international level. Our central location in the High North, our broad and diverse research and study portfolio, our geographical breadth and our interdisciplinary qualities make us uniquely suited to meet the challenges of the future.

Credibility, academic freedom, closeness, creativity and commitment shall be hallmarks of the relationship between our employees, between our employees and our students and between UiT and our partners.

Department of Physics and Technology

The Department of Physics and Technology consists of five research groups: (1) Earth Observation, (2) Energy and Climate, (3) Machine Learning, (4) Space Physics, and (5) Ultrasound, Microwaves and Optics. The department provides education on the Bachelor, Master, and PhD levels, and comprises 22 permanent scientific positions and a technical/administrative staff of 12 persons.

The position is is part of the Energy and Climate Group. The group has extensive collaboration with the public sector, industry players and research institutions in the region as well as with leading research institutions abroad.The group consists of four permanent academic staffs and several postdocs and PhDs.
About the position
The Department of Physics and Technology announces a vacant PhD Candidate position in the area of Rural Renewable energy within the crossdisciplinary project "RENEW".
UiT The Arctic University of Norway is extensively increasing its efforts in education and research in the field of Renewable energy. This strategic initiative builds on a collaboration between the Faculty of Science and Technology, the Faculty of Humanities, Social Sciences and Education and Faculty of Engineering Science and Technology. Within this initiative, the interdisciplinary project "Transformation to a Renewable & Smart Rural Power System Community (RENEW). The project is strategically funded in order to support the Strategic Plan for UiT The Arctic University of Norway towards 2020 - Developing the High North.
The aim is to research problems with power and energy shortages, especially at the rural end parts of the electricity grid. This by developing, testing, and implementing the transformation to renewable and smart rural power systems. The project is strongly linked to Arctic Centre for Sustainable Energy (ARC), an interdisciplinary centre focussing on Arctic challenges and conditions within renewable energy and greenhouse gas management.
The position's field of research
The PhD Fellow will be a part of the RENEW project. The fellow will engage in collaborative research with the other PhD students and senior staff of the group. Since the project is a part of the bigger strategic initiative Arctic Centre for Sustainable Energy (ARC), the fellow is expected to contribute to interdisciplinary research within renewable energy.
Power and energy demands are increasing due to the growing electrification. This creates severe problems with power and energy shortages, especially at the rural end parts of the electricity grid. It is a critically old, weak and vulnerable grid, feeding entire communities with only one single power line.
The primary objective of the RENEW project is to completely reinvent the old rural electricity system through a transformation to a Renewable and Smart Rural Power System Community.
We are seeking a PhD Fellow to take an active role in the RENEW project and in particular the following R&D questions:
To what extent can local solar and wind power reduce large investments in both grid and large-scale conventional power plants?
How can Electric Vehicles batteries or other local energy storage capacities neutralize the intermittency of solar and wind power in rural communities,
How can solar and wind energy systems be designed to work optimally in rural cold climate communities?
How to include private, public and industry users to get acceptance of and involvement in, local HRES development, becoming prosumers and engaging on energy efficiency measures?
Qualification requirements and assessment
The position requires a Master's degree in physics, renewable energy, energy systems or any other relevant field. The suitable candidate should preferably have experience in topics related to solar and wind power, energy systems and energy storage. A solid background in renewable energy, is required.
To gain admission to the PhD programme, you must have a grade average of C or better. Further information about requirements for admission to PhD studies is available here: https://uit.no/nt/phd
We are looking for an interested, active and highly motivated candidate, who likes to explore new technologies, is both independent thinking and also enjoys working in a collaboration with others.
Good communication skills in English are necessary and documented fluency in English is required. Good oral and written command of a Scandinavian language is considered an advantage in connection to teaching duties and due to that the candidate is expected to interact with local industry and societies.
During this assessment process, emphasis will be put on your potential for research as shown by the Master's thesis and any other academic works. In addition, we may consider work experience or other activities of significance for the PhD studies. The assessment will emphasize motivation and personal suitability for the position.
We offer
An interesting research project
A good academic and highly innovative centre environment with dedicated colleagues
Good career opportunities
A large degree of independence in work
Opportunities to travel and meet other leading scientists within the field
Flexible working hours and a state collective pay agreement
Pension scheme through the state pension fund
The UiT campus is located near the centre of Tromsø, a vibrant city located in Northern Norway with approximately 75 000 inhabitants. The location also offers ample opportunities for e.g., sighting aurora, hiking and skiing.
Application
Your application must include:
Application and motivation letter
CV
Diplomas and transcripts (diploma supplement)
Documentation of English language proficiency
References, preferably including the Master's thesis supervisor
Master's thesis and any other academic works
Qualification with a Master's degree is required before commencement in the position. If you are near completion of your Master's degree, you may still apply and submit a draft version of the thesis and a statement from your supervisor or institution indicating when the degree will be obtained. You must document completion of your degree before commencement in the position.
All documentation has to be in English or a Scandinavian language. Submit the application electronically through Jobbnorge.
Contacts
Further information about the position, the project and UiT is available by contacting:
Project coordinator Inger Solheim
Terms of employment
Remuneration of PhD Candidate positions are in salary code 1017. The starting salary is at a minimum 37 400 NOK/month in 2019. There is a 2 % deduction for contribution to the Norwegian Public Service Pension Fund. In addition, UiT pays 12 % directly to the Pension Fund on top of the salary.
The appointment is for a period of four years. The nominal length of the PhD program is three years. The fourth year is used for teaching or other duties for the department. The duties are normally distributed evenly over the four years.
You have to be qualified for and participate in our PhD study program. As many as possible should have the opportunity to undertake organized research training; thus, if you already hold a PhD or have equivalent competence, we will not appoint you to this position.
More information about moving to Norway: http://uit.no/mobility
Other information
We make the appointment in accordance with the regulations in force concerning State Employees and Civil Servants and guidelines at UiT. At our website, you will find more information for applicants.
UiT The Arctic University of Norway has HR policy objectives that emphasize diversity, and encourages all qualified applicants to apply regardless of their age, gender, functional ability and national or ethnic background. The university is an IW (Inclusive Workplace) enterprise, and we will emphasize making the necessary adaptations to the working conditions for employees with reduced functional ability.
We process personal data given in an application or CV in accordance with the Personal Data Act. You may request to not be registered on the public list of applicants, but the University may decide that your name will be made public. You will receive advance notification in the event of such publication.