Stilling:
PhD Candidate in Wearable Affective Computing Sensor Development
Deadline: October 5, 2018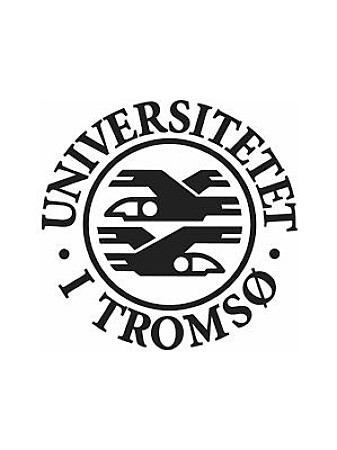 UiT The Arctic University of Norway
UiT The Arctic University of Norway is the world's northernmost university with 3,500 employees and 16,000 students. The Faculty of Engineering Science and Technology educates and conducts research and dissemination within Engineering Science and Technology. Our goal is to develop future industry, business and society, with a particular focus on The High North. The faculty has approximately 200 employees in five departments and three administrative sections.

Read more about us at our web site.
The Department of Engineering Science and Safety – IVT announces a vacant PhD Candidate position in the area of Wearable Sensor Affective Computing Sensor Development at UiT the Arctic University of Norway, Faculty of Engineering Science and Technology.
The position is available for commencement from 1st of January 2019, and the appointment is for a period of four years. The nominal length of the PhD program is three years. The fourth year, distributed as 25 % each year, shall be used for teaching or other duties for the University, cf. Guidelines for the research fellow duties.
Department of Engineering Science and Safety – IVT is located in a new Technology Building in Tromsø. The Department provides education in Automation, Drone Technology, HVAC and Process Technology. The Department comprises a staff of about 15 permanent scientific positions and 4 PhD-students. This position is associated with the Human Factors in the Arctic Research Group.
Further information about the position, the project and UiT is available by contacting:
Associate Professor, Puneet Sharma by email [email protected] or telephone +47 77660391, or
Head of Department, Tor Schive by email [email protected] or telephone +47 77660357.
The position's field of research
Affective computing is a well-defined interdisciplinary research field. The candidate will do research on development, testing and analysis of a wearable, affective computing sensor platform. The objective is to investigate how wearable sensors can be utilized for monitoring and providing feedback on the emotions and the physical states of professionals, when they are using augmented reality based training systems. This project will primarily focus on wearable, open hardware, open architecture and low cost sensors. The sensor hardware can include, but not limited to galvanic skin response (GSR), sensors, Electromyogram (EMG), heart rate variability, and skin temperature sensors. The candidate will investigate and develop algorithms for retrieval of affective variables from personel wearing the affective sensor platform while using augmented reality training equipment. The work will be a continuation of the EU Horizon 2020 project WEKIT.
Qualification requirements and assessment
The PhD position is for a fixed term, with the objective of completion of research training to the level of a doctoral degree. Admission to a PhD programme is a prerequisite for employment, and the programme period starts on commencement of the position. The PhD Candidate shall participate in the faculty's organized research training, and the PhD project shall be completed during the period of employment. Information about the application process for admission to the PhD programme, application form and regulations for the degree of Philosophiae Doctor (PhD) are available at UiT homepage.
The position requires a Master's degree in computer science, electronics, physics or mathematics. Other disciplines may be considered, if relevant. The suitable candidate is required to have completed courses in data acquisition or data analytics. It is desired that the candidate has a strong background in sensor technology, electronics, physics, and mathematics. Some knowledge and experience in augmented reality or affective computing will be advantageous.
The suitable candidate must have a grade average of B or better in the master's degree. Further information about requirements for admission to PhD studies is given in Regulations on PhD at UiT and for the faculty.
We are looking for a highly motivated candidate, who likes to explore new technologies and enjoys working in a collaboration with others. Good communication skills in English are necessary and documented fluency in English is required.
The applicants will be assessed by an expert committee. During this assessment process, emphasis will be attached to the applicant's potential for research as shown by:
Master's thesis or equivalent
any other academic works, and
project description (if required)
The assessment will emphasize motivation and personal suitability for the position. You must be willing to engage in the ongoing development of your discipline and the university as a whole. During this assessment process, emphasis will be put on your potential for research as shown by the Master's thesis and any other academic works. In addition, we may consider work experience or other activities of significance for the PhD studies, and to any teaching qualifications. This includes teaching education, teaching experience, experience from popularization and experience/education from other types of dissemination.
The applicants who are assessed as the best qualified will called to an interview. The interview shall among other things aim to clarify the applicant's personal suitability for the position.
Application
Your application must include:
CV and application letter
Diplomas and transcripts (diploma supplement)
Documentation of English language proficiency
References
Master's thesis and any other academic works
You may present a description outlining the academic basis of the PhD project.
Qualification with a Master's degree is required before commencement in the position. If you are near completion of your Master's degree, you may still apply and submit a draft version of the thesis and a statement from your supervisor or institution indicating when the degree will be obtained. You must document completion of your degree before 1st of July 2019.
All documentation has to be in English or a Scandinavian language. Submit the application electronically through Jobbnorge.
Information and material to be considered during the assessment must be submitted by the stipulated deadline.
We offer
An interesting research project.
A good academic environment with dedicated colleagues.
Good career opportunities.
A large degree of independence in work.
Flexible working hours and a state collective pay agreement.
Pension scheme through the state pension fund.
The UiT campus is located near the centre of Tromsø, a vibrant city located in Northern Norway with approximately 75 000 inhabitants. The location also offers many opportunities for e.g., sighting aurora, hiking and skiing.
Terms of employment
Remuneration of PhD Candidate positions are in salary code 1017. There is a 2 % deduction for contribution to the Norwegian Public Service Pension Fund.
You have to be qualified for and participate in the PhD study program of Faculty of Engineering Science and Technology. As many as possible should have the opportunity to undertake organized research training; thus, if you already hold a PhD or have equivalent competence, we will not appoint you to this position.
More information about moving to Norway: http://uit.no/mobility
General
Applicants shall also refer to the Supplementary regulations for appointment to postdoktor (Postdoctoral Fellow), stipendiat (PhD) and vitenskapelig assistent (Research Assistant) positions at UiT The Arctic University of Norway and to the Regulations concerning terms and conditions of employment for posts of postdoktor (Postdoctoral Fellow), stipendiat (PhD), vitenskapelig assistent (Research Assistant) and spesialistkandidat (Resident).(In Norwegian only).
At our website, you will find more information for applicants.
UiT The Arctic University of Norway has HR policy objectives that emphasize diversity, and encourages all qualified applicants to apply regardless of their age, gender, functional ability and national or ethnic background. The university is an IW (Inclusive Workplace) enterprise, and we will emphasize making the necessary adaptations to the working conditions for employees with reduced functional ability.
Personal data given in an application or CV will be processed in accordance with the Act relating to the processing of personal data (the Personal Data Act). In accordance with Section 25 subsection 2 of the Freedom of Information Act, the applicant may request not to be registered on the public list of applicants. However, the University may nevertheless decide that the name of the applicant will be made public. The applicant will receive advance notification in the event of such publication.
We look forward to receiving your application!