Ledig stilling ved UiT Norges arktiske universitet
PhD Candidate in Space Physics
Deadline 28.04.2019
The position's field of research and the role of the PhD Candidate
The Department of Physics and Technology announces a vacant PhD candidate position in the area of space physics at UiT The Arctic University of Norway, Faculty of Science and Technology. The candidate will study the role of nanoparticles in ionospheric and atmospheric models.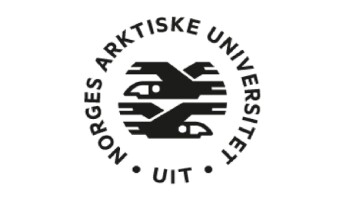 UiT The Arctic University of Norway
UiT – Developing the High North

UiT is a multi-campus research univeristy in Norway and the northernmost university of the world. Our central location in the High North, our broad and diverse research and study portfolio, and our interdisciplinary qualities make us uniquely suited to meet the challenges of the future. At UiT you can explore global issues from a close-up perspective.

Credibility, academic freedom, closeness, creativity and commitment shall be hallmarks of the relationship between our employees, between our employees and our students and between UiT and our partners.

Department of Physics and Technology

The Department of Physics and Technology consists of six research groups: Earth Observation, Renewable Energy, Machine Learning, Space Physics, Complex Systems Modelling, Ultrasound, Microwaves and Optics and Complex systems modeling. The department provides education on the Bachelor, Master, and PhD level, and comprises 22 permanent scientific positions and a technical/administrative staff of 12 persons.
The appointment is for a period of three years.
The ionosphere at 75 to 110 km altitude contains nanoparticles with sizes of several 10 nm to masses of few 100 amu. They influence chemical processes and the growth of ice particles, which is also influenced by long-term temperature trends. Charged dust can give rise to dusty plasma phenomena observed with radar. The candidate will study the influence of the charged particles on radar backscattering and will study the transport of nanoparticles, which includes modelling that involves working with numerical climate system models.
The position is part of the project "Mesospheric Dust in the Small Size Limit: Radar Studies, Model Calculations and Supporting Observations" that is funded by the Research Council of Norway. Aside from the PhD candidate, the project involves two senior scientists and a postdoctoral fellow in the UiT space physics group and national and international collaborations. There is also a link to other research activities in the group. There is an opportunity for the student to work abroad for several months during the project.
Qualifications
This position requires a Norwegian Master's degree within space physics, atmospheric physics, physics or similar, or a corresponding foreign Master's degree recognized as equivalent to a Norwegian Master's degree.
To gain admission to the PhD program, you must have a grade average of C or better. Further information about requirements for admission to PhD studies is available here: https://uit.no/nt/phd.
The suitable candidate should have excellent skills in programming and English and should be able to work within an international collaboration. Knowledge of ionospheric physics, dusty plasma, or climate modelling is an advantage. Other required qualification skills include:
Excellence in master thesis work and from grade transcripts
Independence and self-motivation
Creativity and ability to think outside the box
Excellent work ethic and commitment to the job
The assessment will emphasize motivation and personal suitability for the position.
Contacts
For further information about the position and UiT contact:
Professor Ingrid Mann
Application
Your application must include:
Application and motivation letter (max 1 page)
CV (max 2 pages)
Documentation of English language proficiency
Three references, preferably including the Master's thesis supervisor
Master's thesis and any other academic works, up to ten
Diplomas and transcripts (diploma supplement) for both bachelor and master level education
Qualification with a Master's degree is required before commencement in the position. If you are near completion of your Master's degree, you may still apply and submit a draft version of the thesis and a statement from your supervisor or institution indicating when the degree will be obtained. You must document completion of your degree before commencement in the position.
All documents and letters must be in English or a Scandinavian language. Thesis and other academic works should preferably be in English or a Scandinavian language.
The application must be submitted electronically through Jobbnorge.
We offer
Involvement in an interesting research project
Good career opportunities
A large degree of independence in work
Opportunities to travel and meet other leading scientists within the field
A state collective pay agreement
Pension scheme through the state pension fund
The UiT campus is located near the center of Tromsø, a vibrant city located in Northern Norway with approximately 75 000 inhabitants, surrounded by the stunning landscape of Northern Scandinavia. The location also offers ample opportunities for e.g., sighting aurora, hiking and skiing.
More practical information for working and living in Norway can be found here: Welcome to UiT!
Terms of employment
Remuneration of PhD positions are in salary code 1017, and normally start at salary grade 51 on the pay scale for Norwegian state employees corresponding to approx. 37 400 NOK/month. There is a 2% deduction for contribution to the Norwegian Public Service Pension Fund.
UiT has good welfare arrangements for employees, including beneficial arrangements for pension, insurances and loans in the Norwegian Public Service Pension Fund.
You have to be qualified for and participate in our PhD study program. As many as possible should have the opportunity to undertake organized research training; thus, if you already hold a PhD, or have equivalent competence, we will not appoint you to this position.
General
We make the appointment in accordance with the regulations in force concerning State Employees and Civil Servants, and guidelines at UiT. At our website, you will find more information for applicants.
UiT The Arctic University of Norway has HR policy objectives that emphasize diversity, and encourages all qualified applicants to apply regardless of their age, gender, functional ability and national or ethnic background. The university will emphasize making the necessary adaptations to the working conditions for employees with reduced functional ability.
We process personal data given in an application or CV in accordance with the Personal Data Act. You may request to not be registered on the public list of applicants, but the University may decide that your name will be made public. You will receive advance notification in the event of such publication.