Ledig stilling ved UiT Norges arktiske universitet
PhD Candidate in molecular pharmacology
Deadline: 20.05.2019
The position
At the Faculty of Health Sciences, Department of Medical Biology a Research Fellow position has become available for applicants wishing to take a Philosophiae Doctor (PhD) degree. The position is affiliated with the research group Molecular Pharmacology and Toxicology.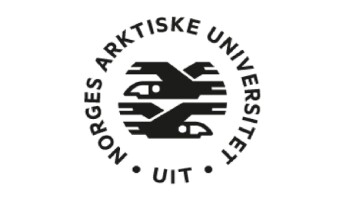 UiT The Arctic University of Norway
UiT – Developing the High North

UiT The Arctic University of Norway is a multi-campus research university and the northernmost university of the world. Our central location in the High North, our broad and diverse research and study portfolio, and our interdisciplinary qualities make us uniquely suited to meet the challenges of the future. At UiT you can explore global issues from a close-up perspective.

Credibility, academic freedom, closeness, creativity and commitment shall be hallmarks of the relationship between our employees, between our employees and our students and between UiT and our partners.

The Faculty of Health Sciences

The Faculty of Health Sciences is a national innovation which brings together a wide range of health-related education pathways. This lays the groundwork for a unique level of interdisciplinarity and innovation in health education and research. We work closely with northern services in order to find solutions for tomorrow's challenges.
The position is available for a period of four years with a 25 % component devoted to teaching and education activities.
The successful candidate will be connected to the interdisciplinary UiT Strategic Areas project BrainSTORM: PET in Targeted Brain Theranostics and Education, and become a member of an international and highly interdisciplinary research team spanning four faculties at UiT.
The BrainSTORM project is focusing on the utlimate development of PET-tracer technology for applications in diagnosis and treatment of brain/CNS diseases, with particular focus on sub-projects on targeting cancer, Alzheimer´s disease, depression and hypoxia.
The project involves close collaboration between several research groups at UiT departments (Medical biology, Chemistry, Pharmacy, Teacher Education) and the PET center at the University Hospital of Northern Norway. The project will also have a strong educational component aimed at advancement of secondary and tertiary level interdisciplinary science education.
The role of the PhD Candidate
The successful candidate will use various ligand-based and structure based in silico methods to discover compounds with selective binding to drug targets in the central nervous system and to identify atomic positions for radiolabelling of molecules. The in silico studies will guide organic chemical synthesis of new compounds. Organic chemical synthesis and evaluation of the biological properties of the compounds will be done in collaboration with other BrainSTORM team members. The successful candidate will also use docking and molecular dynamics simulations to study interactions between compounds and putative nanoparticle drug delivery systems, and guide the development of nanoparticles for specific delivery.
The position will be assigned to teaching and related work for UiT in an amount equivalent to a maximum 25 % of a full-time employment. The successful applicant must be willing to teach at all study programs at the Department. The teaching duties will be allocated based on the applicant's qualifications and the needs of the Department, and may include lecturing, leading seminars, and leading or assisting in lab courses.
The positions affiliation
More than 200 staff members from all over the world have their workplace at the Department of Medical Biology (IMB). The department consists of 14 research groups concentrated on fundamental biomedical research problems, including research on various cancer forms, cardiovascular diseases, the human immune system and anti-biotic resistance. The Department is also involved in marine bio-prospecting and testing of new drugs.
IMB provides education for students following programs in medicine, dentistry, biomedical laboratory sciences, biomedicine and pharmacy.
Currently the Molecular Pharmacology and Toxicology research group consists of three permanent faculty position, two 20 % faculty positions, two PhD research fellows and one chief engineer in 50 % position. The research group is using molecular modeling and experimental methods to study molecular mechanisms of action of drug targets and hypersensivity reactions to marine biomolecules. A central focus in the group is the discovery of new compounds with a pharmacological potential.
Contact
For further information about the position and UiT contact professor Ingebrigt Sylte
Qualifications
We are looking for a motivated person with biomedical, biotechnological, chemical, medical, pharmacological or biochemical competence at the M. Sc. level. A minimum requirement of the position is the completion of the equivalent of a relevant Norwegian Bachelor degree (180 ECTS points) and a Master's degree (120 ECTS points). Master students in the final stages may also apply. A preliminary version of the dissertation should be included if the final version is not ready before the application deadline. Information about the delivery deadline for the dissertation should be given. A completed degree must be documented before an acceptable date for commencement.
Documented experiences with molecular modelling methods and membrane proteins will be important in the evaluation of the candidates. Both a strong academic record and a genuine interest in conducting interdisciplinary research and educational activities are essential to qualify for the position.
Personal suitability for the position and the candidate's motivation will be strongly emphasized. We are looking for a person who is structured, goal-oriented, analytical and able to communicate and collaborate with other people in the lab.
Applicants must have a documented knowledge of English, which meets the requirements as stated in the Norwegian general university and college admission requirements.
The position requires admission to the PhD programme, cf. section 6, Regulations for the Degree of Philosophiae Doctor (PhD), with additional provisions concerning the Faculty of Health Sciences which can be found here: https://uit.no/helsefak/phd
Application
Your application must include:
Cover letter explaining your motivation and research interests
CV - summarizing education, positions and academic work
Diploma and transcript of Bachelor's and Master's degree or equivalent (in original language and translated)
2-3 references with contact details
Master thesis, and any other academic works
Documentation of proficiency in English
Proficiency in English can be documented in the following ways:
Diploma from a Norwegian upper secondary school with both spoken and written English (140 hours)
TOEFL (Test of English as a Foreign Language)
IELTS (International English Testing Service)
Completed university degree in the field of English language or literature
One year's completed university studies in Australia, Canada, Ireland, New Zealand, the UK or USA, for which English was the language of instruction.
Documentation has to be in English or a Scandinavian language. We only accept applications through Jobbnorge.
Terms of employment
Remuneration of PhD positions are in State salary scale codes 1017 and 1378, depending on the qualifications of the former. A compulsory contribution of 2% to the Norwegian Public Service Pension Fund will be deducted.
The normal period of employment is four years. The PhD studies normally equate to three years. The fourth year, apportioned as 25% of each year, shall be put towards teaching or other work tasks undertaken for the university.
More practical information for working and living in Norway can be found here: Welcome to UiT!
General
The appointment is made in accordance with State regulations and guidelines at UiT. At our website, you will find more information for applicants.
As many as possible should have the opportunity to undertake organized research training. If you already hold a PhD or have equivalent competence, we will not appoint you to this position.
A good work environment is characterized by diversity. We encourage qualified candidates to apply, regardless of their gender, functional capacity or cultural background. UiT will emphasize making the necessary adaptations to the working conditions for employees with reduced functional ability.
According to the Norwegian Freedom and Information Act (Offentleglova) information about the applicant may be included in the public applicant list, also in cases where the applicant has requested non-disclosure.