Stilling:
PhD Candidate in Macromolecular Chemistry
Deadline: February 27, 2019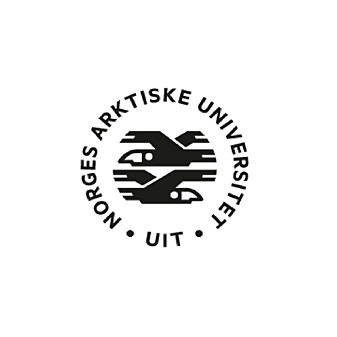 The Department of Chemistry seeks a motivated and enthusiastic PhD candidate to join the Research Group in Macromolecular Chemistry. The successful PhD candidate will become a member of an international and interdisciplinary research team focusing on applied research (https://uit.no/prosjekter/prosjekt?p_document_id=561318). Particularly this applies on characterization and development of enzymes originating from the arctic marine environment for use in molecular biology and diagnostic applications. As a student, you will enter an international and collegial environment, and be enrolled in the Norwegian 'BioCat Graduate School in Biocatalysis', which provides top-level graduate courses in both scientific and transferable skills, arranges national PhD conferences and offers generous travel stipends for student research visits to collaborator laboratories (see https://site.uit.no/biocat/).
The appointment is for a period of 4 years. The nominal length of the PhD program is three years. The fourth year is distributed as 25 % of each year, and will consist of teaching or other duties for the department.
The position's field of research
The PhD candidate will investigate and map residues involved in the mechanisms of substrate recognition and strand-displacement DNA synthesis of DNA polymerases. The main focus is on characterizing and designing new enzyme variants in order to understand regions and residues essential for strand-displacement DNA synthesis. The candidate will employ a variety of methods in macromolecular Chemistry (such as DNA mutagenesis, recombinant protein production and purification, enzymology and structural biology). The insights obtained, will create new basic knowledge on the functional aspects and roles of residues involved in strand-displacement DNA synthesis in A-family DNA polymerases. This can further be used to develop, in collaboration with Life Science industry, novel enzymes with relevant properties for new applications.
Further information is available by contacting researcher Yvonne Piotrowski or researcher Atle Noralf Larsen.
Qualifications
You must hold a Master's degree or equivalent in molecular biotechnology, biochemistry or molecular biology, with an average of Norwegian equivalent grade of C or better. Both a strong academic record and a genuine interest in conducting research are essential to qualify for the position. This must be demonstrated by your Master's thesis, academic record, and other application materials (see below). Personal suitability for the position will also be emphasized.
The applicant must be able to document proficiency in English that satisfies the Norwegian Higher Education Entrance Qualification, either as a native language, via undergraduate education in a Nordic country, or by test scores as described below. Further details about requirements for admission to PhD studies is available via links here: https://uit.no/nt/phd. Proficiency in a Scandinavian language will be favoured due to teaching obligations.
Application
Your application must include:
CV and application letter
Diplomas and transcripts from your Bachelor's and Master's degrees or equivalent;
Diploma Supplement for completed degrees from EU universities (and applicants from non-EU universities are advised to attach an explanation of the grading system)
Documentation of English language proficiency for PhD-studies, with a minimum score of 6.5 on each part of the IELTS test, or minimum scores of 22, 22, 22 and 25 (reading, listening, speaking and writing, respectively) on the TOEFL test.
Master's thesis or equivalent
A statement of performed research and other works (published or unpublished) you want to be taken into consideration during the assessment process. Your own contribution to each work has to be described.
References and/or letters of recommendation, including contact details (up to 3)
Qualification with a Master's degree is required before commencement. For those who are near to completion of their Master's degree, submit a draft version of the thesis. You must have fulfilled all requirements (and passed all examinations) for the Master's degree before the planned commencement date.
All documentation must be in English or a Scandinavian language (Norwegian, Danish, or Swedish). Submit applications electronically through www.jobbnorge.no.
Assessment
The assessment will emphasize academic performance motivation and personal suitability for the position. You must be willing to engage in the ongoing development of your discipline and the university as a whole. During the assessment process, emphasis will be put on your potential for research as shown by the Master's thesis and other academic works, relevant research experience and academic performance and teaching experience and/or qualifications. Teaching experience and/or qualifications will be considered an advantage. In addition, we may consider work experience or other activities of significance for the PhD studies.
Terms of employment
PhD positions are paid according to salary code 1017, and normally start at salary grade 51 on the pay scale for Norwegian state employees. There is a 2% deduction for contribution to the Norwegian Public Service Pension Fund.
You have to be qualified for and participate in our PhD study program. If you already hold a PhD or equivalent degree, you will not be eligible for this position.
More information about moving to Norway is available here:

General
UiT is an established and internationally recognised university with ~17,000 students and ~4000 employees. The position is organized under the Department of Chemistry at UiT and the workplace is the Norwegian Structural Biology Centre (NorStruct, http://norstruct.uit.no).
We make the appointment in accordance with the regulations in force concerning State Employees and Civil Servants, and guidelines at UiT. At our website, you will find more information for applicants.
UiT – The Arctic University of Norway has HR policy objectives that emphasize diversity, and encourages all qualified applicants to apply regardless of their age, gender, functional ability and national or ethnic background. The university is an IW (Inclusive Workplace) enterprise, and we will emphasize making the necessary adaptations to the working conditions for employees with reduced functional ability.
We process personal data given in an application or CV in accordance with the Personal Data Act. You may request to not be registered on the public list of applicants, but the University may decide that your name will be made public. You will receive advance notification in the event of such publication.