Ledig stilling ved UiT Norges arktiske universitet
Doctoral Fellowship in Peace Studies
Deadline: 20.08.2019
The position
UiT The Arctic University of Norway, by the Faculty of Humanities, Social Science and Education, has a vacant position for applicants interested in obtaining the degree of Philosophiae Doctor (PhD).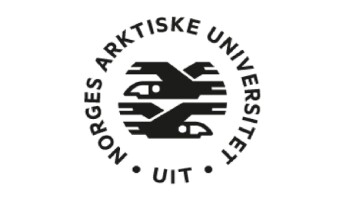 UiT The Arctic University of Norway
UiT is a multi-campus research univeristy in Norway and the northernmost university of the world. Our central location in the High North, our broad and diverse research and study portfolio, and our interdisciplinary qualities make us uniquely suited to meet the challenges of the future. At UiT you can explore global issues from a close-up perspective.

Credibility, academic freedom, closeness, creativity and commitment shall be hallmarks of the relationship between our employees, between our employees and our students and between UiT and our partners.
The position is attached to the Centre for Peace Studies (CPS) at HSL. CPS' activities revolve around three main components: research, outreach and a master's program. Currently, the Centre holds a total of 11 positions, whereof 3 are administrative.
The English taught and interdisciplinary two-year Master's program in Peace and Conflict Transformation (MPCT) was established in 2002. It is the first of its kind in Norway and provides the opportunity to study peace and conflict dynamics, and non-violent forms of handling conflicts, peace by peaceful means. MPCT recruits students from all over the world, fostering cross-cultural competencies. Every fall the program admits up to 29 students.
CPS is engaged in several projects and research activities. CPS is also a leading partner in the interdepartmental and multicultural research group War and Peace Dynamics (WarPeD). Furthermore, CPS frequently engages in outreach activities in collaboration with relevant institutions and civil society organizations.
PhD candidates are remunerated in code 1017. From the salary, 2 % is deducted as a contribution to the Norwegian Public Service Pension Fund.
Daily workplace is at UiT, campus Tromsø.
The project
The PhD project should address processes and practices of escalation and radicalization in an extended security paradigm by investigating the intersecting dynamics of new media technologies (in particular social media and digital networks) and the mediation of perceived invisible threats through populism and extremism. The PhD candidate will investigate the relationships between increasing global trends in populism and various expressions of civilian agency through extremism in response to perceived invisible threats. Relying on intersectional analysis (closely connected to feminist/gender analysis) the candidate can better contextualize and understand the technological, economic, cultural, societal, and political patterns of support and restraint predisposing civilians' cognition and actions in encounters with perceptions of invisible threats.
Addressing the role of civilians in contemporary media-fueled affective (emotional) politics in Western democracies, the project can draw from theories of trust and civilian capabilities/agency (informed by intersectional analysis) to understand the politicized roles of civilians in emerging crisis scenarios, with a particular focus on the role of media technologies, institutions, and practices in creating/maintaining/destabilizing environments that foster populism, and further various forms of extremism. The project will be supported by a strong academic environment. The candidate is expected to engage with the interdisciplinary research group WarPeD and the MPCT master's programme.
Contacts
For further information about the position and project, please contact:
Qualifications
The qualification requirement is completion of a master's degree in Peace and Conflict Studies or an equivalent degree in a closely related field of study. Documented competence in teaching and moderating seminars will be an advantage.
Applicants must fulfil the requirements for admission to a PhD programme cf. PhD regulation at UiT, and show evidence of proficiency in English equivalent to Norwegian Higher Education Entrance Qualification, cf. section 6, § 5.
Applicants must submit a project proposal (6-8 pages) focusing on topics mentioned above.
In the evaluation of which candidate is best qualified, emphasis will be placed on education, experience and personal suitability, as well as motivation, in terms of the qualification requirements specified in the advertisement
Appointment to a PhD position requires admission to the PhD programme at the Faculty of Humanities, Social Science and Education.
For more information, see also uit.no/hsl/phd.
Application
The application must be submitted electronically via the application form available on www.jobbnorge.no.
Applications by e-mail are not accepted.
The application must include the following attachments:
letter of application
project description. Please see further information concerning the template for project description.
CV (containing a complete overview of education, supervised professional training and professional work)
diploma and transcript of records from Bachelor's degree or equivalent
diploma and transcript of records from Master's degree or equivalent
diploma supplement for other completed degrees
documentation of English language proficiency
list of 2-3 academic referees, including contact details (name, relation to applicant, e-mail address and phone number)
Master`s Thesis
attestations
other works (published or unpublished) which the applicant wishes to be taken into consideration during the assessment process and a description of these.
The list of works should contain the following information:
author(s), title of work
for articles: the name of the journal and volume, first and last page of the article, year of publication
for book or other independent publications: publisher, place of print, year of publication, number of pages
All documentation must be certified and translated into English or a Scandinavian language in order to be assessed.
Information and material to be considered during the assessment must be submitted within the stipulated deadline.
Assessment
The applicants will be assessed by an expert committee. During this assessment process, emphasis will be attached to the applicant's potential for research as shown by:
Master's Thesis or equivalent
other academic works, and
project description
In addition, consideration may be given to work experience or other activities of significance for the implementation of the PhD research. This includes teaching education, teaching experience, experience from popularisation and experience/education from other types of dissemination.
The best qualified applicants will be selected for interviews. The interview shall among other things aim to clarify the applicant's personal suitability for the position.
Generell informasjon
The fixed term period of employment is 4 years with a compulsory work load of 25% that consists of teaching and supervision duties and research assistance. (The standard duration of a PhD programme is three years, but since the fellowship will involve contributions towards teaching and related activities at CPS/MPCT, a fourth year is added in compensation).We make the appointment in accordance with the regulations in force concerning State Employees and Civil Servants, and guidelines at UiT. At our website, you will find more information for applicants.
UiT The Arctic University of Norway has HR policy objectives that emphasize diversity, and encourages all qualified applicants to apply regardless of their age, gender, functional ability and national or ethnic background. The university will emphasize making the necessary adaptations to the working conditions for employees with reduced functional ability.
We process personal data given in an application or CV in accordance with the Personal Data Act. You may request to not be registered on the public list of applicants, but the University may decide that your name will be made public. You will receive advance notification in the event of such publication.