Ledig stilling ved UiT Norges arktiske universitet
PhD Fellow in the field of animal physiology and chronobiology
Deadline: 21.09.2020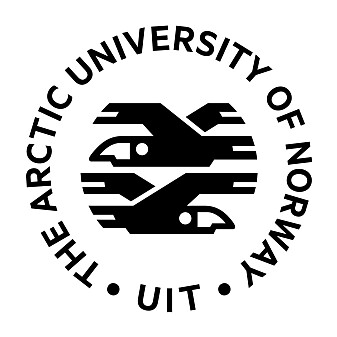 UiT The Arctic University of Norway
The Faculty of Biosciences, Fisheries and Economics (BFE) consists of Department of Arctic and Marine Biology, Norwegian College of Fishery Science (NFH) and School of Business and Economics. The main task of BFE is to conduct teaching and research dissemination at a high national and international level within all relevant fields. Prioritized research areas are aquatic and terrestrial ecosystems, climate, life in the arctic, marine bioprospecting, fish health, seafood products, business and macroeconomics, resources and environment, markets and management of marine resources.

The interdisciplinary profile of the faculty provides good opportunity to develop research projects involving several research groups at the faculty according to its strategy.
Faculty of Biosciences, Fisheries and Economics / Department of Arctic and Marine Biology
The position
A PhD position is available at the Department of Arctic and Marine Biology, Faculty of Biosciences, Fisheries and Economics. The position will be affiliated to the Arctic chronobiology and physiology research group (ACP). The workplace is at UiT in Tromsø. You must be able to start in the position in animal physiology and chronobiology within a reasonable time, within 6 months after receiving the offer.The position is for a period of four years. The nominal length of the PhD program is three years. The fourth year is distrubuted as 25 % each year, and will consist of teaching and other duties for the Faculty of Biosciences, Fisheries and Economics.The objective of the position is to complete research training to the level of a doctoral degree. Admission to a PhD programme is a prerequisite for employment, and the programme period starts on commencement of the position. The PhD candidate shall participate in the faculty's organized research training, and the PhD project shall be completed during the period of employment. Information about the application process for admission to the PhD programme, application form and regulations for the degree of Philosophiae Doctor(PhD) are available at the following address:
https://uit.no/phd-en#innhold_669558
The project/ The position's field of research
The PhD project will focus on the regulation of torpor arousal cycling in hibernation. Hibernation is a physiological and behavioural adaptation that permits survival during periods of reduced food availability and low environmental temperatures by reducing energy expenditure. During the hibernation season, energy savings are greatest when animals are in a state of 'torpor' (metabolic rate can be as low as 1-2% of basal metabolic rate), and body temperature (Tb) falls to only a few degrees above ambient. In most hibernating species, this torpid state is not maintained continuously but is organised into multiday torpor bouts interspersed with briefer periods of 'spontaneous arousal' when metabolic rate and Tb rise to euthermic levels. Understanding how hibernators can achieve torpor-arousal (T-A) cycling, recover from metabolic shut down, low Tb, and hypoxia has many potential healthcare applications. Therefore, this project will focus on how the brain signals and receives information during hibernation to regulate these metabolic cycles.
Contact
For further information about the position, please contact:
We offer
A good academic environment with dedicated colleagues
Flexible working hours and a state collective pay agreement
Pension scheme through the state pension fund
More practical information for working and living in Norway can be found here: Welcome to UiT!
Qualifications
Qualification with a Master's degree with an average of Norwegian equivalent grade of C or better is required before commencement in this position.
Documented knowledge of English as stated here is required for this position.
It is essential that the candidate has training in a relevant branch of biological sciences (physiology/neurobiology) and has previous animal handling experience.
Previous experience with a hibernating model, neurobiology techniques, immunohistochemistry and microscopy is highly desirable.
Knowledge of Norwegian or other Scandinavian language is preferable.
Emphasis will be put on the candidates potential for research, motivation and personal suitability for the position.
The position requires admission to the Faculty's PhD programme. Information about requirements is available here:
https://uit.no/phd-en#innhold_669558
Application
The application must be submitted electronically via www.jobbnorge.no and shall include:
Cover letter explaining your motivation and research interests
CV
Diplomas, diploma supplements and transcripts (all degrees)
Documentation on English proficiency.
Written references
Contact information to 1-3 references
Master thesis, and any other academic works (published or not) you want considered
A statement of your research motivation for the advertised PhD project must be included in the application for you to be considered for the position (Max. one page).
The documentation has to be in English or a Scandinavian language.
General information
The appointment is made in accordance with State regulations and guidelines at UiT. At our website, you will find more information for applicants.
As many as possible should have the opportunity to undertake organized research training. If you already hold a PhD or have equivalent competence, we will not appoint you to this position.A shorter period of appointment may be decided when the PhD Fellow has already completed parts of their research training programme or when the appointment is based on a previous qualifying position PhD Fellow, research assistant, or the like in such a way that the total time used for research training amounts to three years.Remuneration for the position of PhD Fellow is in accordance with the State salary scale code 1017 or 1378 depending on qualifications. A compulsory contribution of 2 % to the Norwegian Public Service Pension Fund will be deducted.
Positions with workplace in Finnmark: In Finnmark County there is an arrangement which allows you to have parts of your loan at the Norwegian State Educational Loan Fund remitted. A good work environment is characterized by diversity. We encourage qualified candidates to apply, regardless of their gender, functional capacity or cultural background. UiT will emphasize making the necessary adaptations to the working conditions for employees with reduced functional abilitWe process personal data given in an application or CV in accordance with the Personal Data Act (Offentleglova). According to Offentleglova information about the applicant may be included in the public applicant list, also in cases where the applicant has requested non-disclosure. You will receive advance notification in the event of such publication, if you have requested non-disclosure.