NORCE har en ledig spennende stilling!

Scientist / Senior Scientist - NORCE Earth Observation group
Deadline: 15.09.2020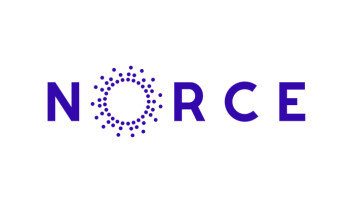 NORCE
NORCE is a new and forward-looking research institute, with expertise in a wide range of fields and strong communities of knowledge. We deliver research and innovation in energy, health care, climate, the environment, society and technology.

Our solutions address key challenges for society and contribute to value creation on the local, national and global levels.
NORCE is looking for a Scientist/Senior Scientist
NORCE Technology
The NORCE Technology department consists of former Christian Michelsen Research, Teknova, Norut, as well as parts of Uni Research, IRIS and Agderforskning. Our solutions are used in sectors like transportation, aquaculture, energy, civil protection and medicine. We work closely with other disciplines in order to identify new responses and better solutions. We have strong technological communities with expertise in cybernetics, modelling, software development, data analysis, Big Data, machine learning, visualisation, image and video analysis, satellite remote sensing, advanced maintenance, mechatronics, smart instrumentation, signal processing, mapping by drone, energy systems and clean energy.
NORCE Technology - the Earth Observation group
The NORCE Earth Observation group has about 20 scientists and we are a leading institute in developing prototype operational SAR processing and monitoring systems. Our results have made NORCE attractive as a partner in Norwegian Research Council, EU, ESA and industrial application projects.
About the position
The Earth Observation group (formerly part of Norut) is looking for a scientist/senior scientist in a permanent full-time position with knowledge of or interest for SSA (Space Situational Awareness).
There are tens to hundreds of thousand objects in Earth orbit that pose a potential threat to satellites and launches. Space Situational Awareness refers to keeping track of objects in orbit and predicting where they will be at any given time. It also includes Space Weather Applications. There is a growing national and international need for SSA services, and the Earth Observation Group at NORCE is building up competence and capacity within the field. Ongoing activities in the group include simulations of observation systems and the design of future space debris instruments.
Work tasks
The employee will work in already ongoing ESA projects and will be involved in building up further SSA activities at the Earth Observation Group at NORCE. Other connected research tasks may also occur.
Required qualifications
We are looking for a scientist with a Ph.D. and with strong background within
radio instrumentation, especially with regards to directional radios and active phased arrays
radar signal processing
radar system design
orbit mechanics and dynamics
A strong background in one of these is a requirement. Knowledge of additional topics, or experience with the formal software design process will count in the candidate's favour. Practical experience can substitute for a PhD in some cases.
Location
The place of work will preferably be in Tromsø, but in some special cases other NORCE locations can be considered.
We offer
We offer an exciting and motivating working environment with varying work tasks, and good pension and insurance schemes.
Your application must include
A brief account of your research interests and motivation for applying for the position.
The names and contact information of two references
CV including a list of scientific publications
Transcripts, diplomas and relevant certificates
The application and appendices with certified translations into English or a Scandinavian language must be uploaded at our recruitment portal Jobbnorge
General information and application deadline
If you have any questions about the position, please contact:
Questions about the application process can be directed to Senior HR Adviser Monika Voit at [email protected]
Application deadline: 15 September 2020
Link: https://www.jobbnorge.no/en/available-jobs/job/191682/