LEDIG STILLING VED NMBU
PhD scholarship within Infection Biology – Leptospirosis and One Health
Deadline: 31.08.2022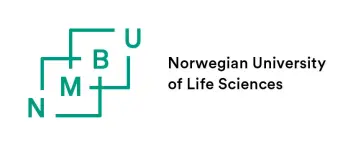 Norwegian University of Life Sciences
NMBU has a particular responsibility for research and education that secures the basis for the life of future generations. Sustainability is rooted in everything we do and we deliver knowledge for life. NMBU has 1,900 employees of which about 300 phd scholarships and 6,700 students. The university is divided into seven faculties.

NMBU believes that a good working environment is characterised by diversity.

We encourage qualified candidates to apply regardless of gender, functional ability, cultural background or whether you have been outside the labour market for a period. If necessary, workplace adaptations will be made for persons with disabilities. More information about NMBU is available at www.nmbu.no.


About the Faculty of Veterinary Medicine


The Faculty of Veterinary Medicine at NMBU is the country's only veterinary professional education and provide expertise in veterinary medicine and veterinary public health. The Faculty educates veterinarians, animal nurses and doctoral students in Veterinary Science and researches in veterinary medicine and related biomedical fields. We have 500 students and 430 employees.

The faculty consists of the departments of Preclinical Sciences and Pathology, Paraclinical Sciences, Production Animal Clinical Sciences and Companion Animal Clinical Sciences. We also run the Animal Hospital, which is closely linked to our research and education, and receives patients from all over the country.

The PhD position is assigned to the Department of Paraclinical Sciences, Faculty of Veterinary Medicine under the supervision of Assoc. Prof. Sabrina Rodriguez Campos. Co-supervisors are Assoc. Prof. Heidi Sjetne Lund (Companion Animal Clinical Sciences, Small animals) and Assoc. Prof. Hege Lund (Department of Preclinical Sciences). Dr. Anita Haug Haaland (Norwegian Food Safety Authority) will be a close advisor to the project.
Are you interested in zoonoses and One Health? We are looking for a motivated PhD candidate to study the importance of leptospirosis in dogs and humans in Norway and its impact as a travel disease.
About the position
The Departments of Preclinical Sciences, Paraclinical Sciences and Companion Animal Clinical Sciences at the Faculty of Veterinary Medicine at the Norwegian University of Life Sciences (NMBU) offer a 3-year PhD–position related to Infection Biology.
Leptospirosis is one of the most widespread (re-)emerging diseases in the world and can cause severe disease in a broad range of species, including humans and dogs. The clinical and laboratory diagnosis of leptospirosis is challenging, and currently, the epidemiological situation in Norway, including potential maintenance hosts and the impact of travel with pets to endemic countries, is unknown.
During the offered 3-year project "Leptospirosis- a neglected disease in Norway? A One Health study.", the PhD candidate will collect samples and learn serological methods for estimation of prevalence of exposure to Leptospira in the Norwegian canine and human population, with the aim to develop a new diagnostic test for detection of the disease. The PhD student will be part of the LEPRESNOR research group and will work closely together with the Norwegian Food Safety Authority, the Norwegian Veterinary Institute, the Norwegian Institute of Public Health and the Swedish National Veterinary Institute.
The position is financed by the Faculty of Veterinary Medicine at NMBU.
Main tasks
Plan and carry out sampling
Become familiar with bacteriological culture and molecular analyses for Leptospira
Learn and perform serological analyses. For this part of the project the PhD student will obtain training abroad during a research stay.
Develop a new bead-based immunological assay for diagnosis of Leptospira.
Interpret results using statistical methods
Become familiar with scientific communication and publishing.
Compulsory training covering a minimum of 30 ECTS credits in accordance with regulations on the PhD degree at NMBU. The education must be in line with international standards, with the completion of a scientific work, training in professional dissemination and introduction to research ethics, science theory and method of science.
Successful completion of a mid-term evaluation and mid-term course
The PhD fellow will learn to plan experiments, analyze and interpret results and present the results for international publication. Three international peer-reviewed publications will be prepared.
Competence
The successful applicant must meet the conditions defined for admission to a PhD programme at NMBU. For more detailed information on the admission criteria please see the PhD Regulations and the relevant PhD programme description.
Required Academic qualifications:
Degree in Veterinary Medicine eligible for Norwegian veterinary authorization.
Proficiency in English, both written and spoken (please see English language requirements in PhD regulations at NMBU).
The following experiences and skills will be favored:
Strong interest in One Health and microbiology.
Previous laboratory experience including bacteriological and/or immunological methods.
Previous experience in small animal clinical practice is an advantage.
Proficiency in a Scandinavian language, both written and spoken
Remuneration and further information
The position is placed in government pay scale position code 1017 PhD. Fellow (pay grade 54 - 62). PhD. Fellows are normally placed in pay grade 54 (NOK 501.200,-) on the Norwegian Government salary scale upon employment and follow ordinary meriting regulations.
Employment is conducted according to national guidelines for University and Technical College PhD scholars.
For further information, please contact:
Main supervisor Associate Prof. Sabrina Rodriguez Campos, tel: +47 67 23 19 66, e-mail: [email protected]
Information for PhD applicants and general Information to applicants.
Application
To apply online for this vacancy, please click on the 'Apply for this job' button above. This will route you to the University's Web Recruitment System at Jobbnorge, where you will need to register an account and log in before completing the online application form.
Deadline: 31.08.2022
Applications should include:
Letter of intent
Curriculum Vitae
(Electronic) copies of degree certificates and transcripts of academic records (all certified)
List of two persons who may act as references (with phone numbers and e-mail addresses).
Proof of English proficiency in accordance with NMBU guidelines.