Ledig stilling ved NMBU
PhD scholarship within dairy processing; Innovative processing of goat milk
Deadline: 21.07.2020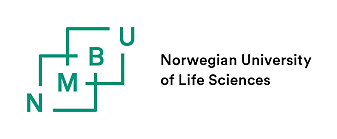 Norwegian University of Life Sciences
NMBU has a special responsibility for research and education that ensures the basis of life for future generations.

Sustainability is rooted in everything we do and we provide knowledge for life.

NMBU has 1700 employees and 5200 students and is organized in seven faculties. NMBU has a campus in Ås and in Oslo. In 2021 we are co-located on Ås.

Further information on NMBU is available at www.nmbu.no.


About The Faculty of Chemistry, Biotechnology and Food Science


The Faculty of Chemistry, Biotechnology and Food Science (KBM) employs about 160 people. Currently about 50 PhD students are enrolled into our PhD program. KBM represents a broad range of scientific fields encompassing basic natural sciences such as microbiology, chemistry, biochemistry as well as the application of these towards food chemistry, technology and safety, biotechnology, bioprocessing and environmental issues. The Faculty is responsible for education, research and information within our fields of expertise and also has state-of-the-art instrumentation to perform research within these fields. KBM collaborates in networks and research projects both nationally and internationally.

Further information:

https://www.nmbu.no/en/faculty/kbm
Do you hold a master's degree within dairy technology and have experience with practical production of dairy products?
About the position
The Faculty of Chemistry, Biotechnology and Food Science (KBM) at the Norwegian University of Life Sciences (NMBU) has a vacant 3 year PhD–position within dairy processing. The successful candidate will be anchored in the research group "Dairy technology and Food quality".
In Norway, goat milk has traditionally been processed to brown whey cheese, and the utilization of the casein fraction has until recently been less focused. The last decade however, a substantial amount of research has been made to improve the quality of Norwegian goat milk, of which the dairy industry may benefit. The Norwegian goat milk now has world class quality.
The present research project aims to contribute to expand the range of goat milk products on the Norwegian market through the use of new and emerging processing technologies for the development of such products. Goat milk is, by some consumer groups, considered more healthy than bovine milk, and worldwide, innovative utilization of goat milk is increasing.
The position is connected to an infrastructure project "FoodPilotPlant Norway" funded by the Norwegian Research Council and intends to contribute to increased use of the infrastructure and attract attention to the possibilities that the infrastructure gives.
Main tasks
Objective of the position:
To investigate the use goat milk in new and innovative products, by using novel and emerging processing technologies.
Secondary objectives:
Adapt knowledge of goat milk utilisation worldwide and use this knowledge to further expand possible processing options for Norwegian goat milk.
To expand the use of microfiltration of goat milk in order to obtain valorised products from goat milk.
To develop knowledge on how the goat milk quality and the use of novel processing influence the quality of the final product.
A research stay abroad is encouraged.
The purpose of the PhD fellowship is research training leading to the successful completion of a PhD degree. The fellowship requires admission to the PhD program at KBM. The period of employment is 3 years with the possibility of 1 year extension due to faculty duties, e.g. teaching at bsc, msc level, participation in continuing and further education.
Qualification requirements, desired experiences, knowledge and personal qualities
The successful applicant must meet the conditions defined for admission to a PhD programme at NMBU. The applicant must have an academically relevant education corresponding to a five-year Norwegian degree programme, where 120 credits are at master's degree level. The applicant must have a documented strong academic background from previous studies and be able to document proficiency in both written and oral English. For more detailed information on the admission criteria please see the PhD Regulations and the relevant PhD programme description.
Required Academic qualifications
The successful applicant must hold a master's degree within dairy technology and have experience with practical production of dairy products. The applicant must document expertise and interest in the research subject.
Desired Academic qualifications
Candidates experienced in minimum two out of the following will be preferred:
Experience with (novel) processing of goat milk
Experience with cheese production
Experience with analysis of dairy products
Knowledge within product development
Practical experience with pilot plant processing of milk
Theoretical/practical knowledge of product development/innovation processes.
Good examination results within the mentioned areas are required. However, practical qualifications will also be emphasized. We expect that the candidate will successfully publish research findings in high-impact peer reviewed journals.
We are looking for a candidate highly motivated for a career in science and research and with the ability to work independently, being proactive and creative. The person should also have an analytical inquisitive attitude and excellent collaborative skills.
Required personal skills
Curiosity, innovative and high motivation for research
Accuracy and patience with experimental work
Strong communication skills, both written and oral
Ability to work independently.
Good collaboration skills.
Demonstrated proficiency in spoken and written English, please consult the PhD Regulations for the requirements.
Remuneration and further information
The position is placed in government pay scale position code 1017 PhD. Fellow, wage framework 20 (salary grade 36-62). PhD. Fellows are normally placed in pay grade 54 (NOK 479 600, -) on the Norwegian Government salary scale upon employment and follow ordinary meriting regulations.
Employment is conducted according to national guidelines for University and Technical College PhD scholars.
For further information, please contact:
Information for PhD applicants and general Information to applicants
Application
To apply online for this vacancy, please click on the 'Apply for this job' button above. This will route you to the University's Web Recruitment System, where you will need to register an account (if you have not already) and log in before completing the online application form.
Application deadline: 21.07.2020
Applications should include (electronically) a letter of intent, a research note(describing how the task will be approached), a curriculum vitae, full publication list, copies of degree certificates and transcripts of academic records (all certified), and a list of two persons who may act as references (with phone numbers and e-mail addresses).
Publications should be included electronically within the application deadline. The relevant NMBU Department may require further documentation, e.g. proof of English proficiency.
Printed material which cannot be sent electronically should be sent by surface mail to Norwegian University of Life Sciences, Faculty of Chemistry, Biotechnology and Food science), P.O. Box 5003, NO-1432 Ås, within 20.07.2020. Please quote reference number 20/02702.
If it is difficult to judge the applicant's contribution for publications with multiple authors, a short description of the applicant's contribution must be included.