Ledig stilling ved UiT Norges arktiske universitet
Assistant Professor in English Literature
Deadline: 31.03.2020
The position
One position as Assistant Professor (universitetslektor) within English Literature is available in the Department of Language and Culture at the University of Tromsø - The Arctic University of Norway (UiT). The position is a temporary appointment from August 1 2020 to July 31 2021.
Affiliation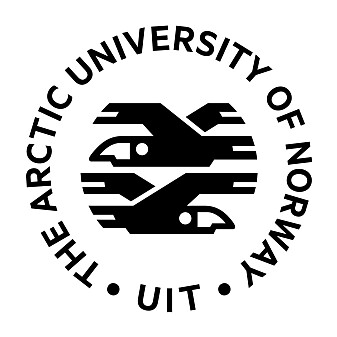 UiT The Arctic University of Norway
UiT is a multi-campus research university in Norway and the northernmost university of the world. Our central location in the High North, our broad and diverse research and study portfolio, and our interdisciplinary qualities make us uniquely suited to meet the challenges of the future. At UiT you can explore global issues from a close-up perspective.

Credibility, academic freedom, closeness, creativity and commitment shall be hallmarks of the relationship between our employees, between our employees and our students and between UiT and our partners.
The position is affiliated with the Department of Language and Culture (ISK). The Department consists of 75 permanent employees, 10 adjunct professors, and approximately 30 PhD fellows. Additionally, the Department has approximately 35 temporary research and teaching positions. The Department's core activates are research, teaching, and dissemination within linguistics, literatures, art history, and media and documentation studies.
The Department has a very active and diverse research profile. It houses one of the world's most accomplished research communities in linguistics. The Department's research communities within literature, art history, and media and documentation studies are nationally highly competitive. Within English literature and culture, scholars research Indigenous studies, African-American literature and culture, memoir, literary theory, romanticism, Irish literature and culture, literature and justice, American modernism and post-colonial perspectives.
The English literature group is responsible for teaching and the grading of examinations at the undergraduate and postgraduate levels, including the supervision of Master's thesis projects. The university offers a one-year program of study in English. In addition, English is a central subject area in the Teacher Education curriculum for grades 8-13.
The appointed Assistant Professor will have her/his daily workplace at UiT in Tromsø.
The position's field of research or work
Candidates should be able to teach a range of courses in English literature and culture. The person hired will collaborate with other instructors to offer large courses introducing students to literary and cultural studies in English (British and American) and will independently teach more advanced courses at the BA and MA levels. The position may also include the supervision of BA and/or MA theses.
Qualification requirements
In accordance with the Regulations concerning appointment and promotion to teaching and research posts, the following qualification requirements apply for appointment as Assistant Professor:
a master's degree or the equivalent from a university or a university college, within the position's field of research
relevant research qualifications above the level of a master's degree and/or relevant professional practice,
documented competence in relevant educational theory and practice based on training or on teaching and supervision. In exceptional cases, practical teaching competence may be assessed as equal to formal teaching competence.
Teaching will take place in English. A good working knowledge of Norwegian or another Scandinavian language is desired. Personal suitability will be taken into consideration.
At UiT we put emphasis on the quality, relevance and significance of the research work and not on where the work is published, in accordance with the principles of The San Francisco Declaration on Research Assessment (DORA).
Moderate gender quota: UiT wishes to increase the proportion of females in academic positions. In cases where two or more applicants are found to be approximately equally qualified, female applicants will be given priority.
Teaching qualifications
You must have acquired basic skills in planning, conducting, evaluating and developing teaching and guidance.
The teaching qualification can be achieved in one of the following ways:a) Completed education or courses designed to provide teaching competence for teaching at universities and colleges, equivalent to a minimum of 200 hours.
b) Practice as a teacher and supervisor in higher education is required, often combined with relevant courses and seminars. Experience with teaching and supervision in higher education corresponding to two years in a full-time position is required.
Documentation requirement:a) Applicants who have completed education or courses designed to provide teaching competence for teaching at universities and colleges, equivalent to a minimum of 200 hours, must attach diploma and curriculum for the completed course.
b) Other applicants shall describe, assess and document their competence as a teacher and supervisor.The skills must be documented in the form of a teaching portfolio.
The requirement for teaching competence can be waived after an assessment of the specific case.
Contact
For further information about the position, please contact:
Co-Coordinator for English Literature, Associate Professor Justin Parks, phone +47 77 64 43 98, [email protected], or
Acting Head of the Department, Associate Professor Linda Nesby, Phone +47 77 64 48 73, [email protected]
Working conditions
At UiT The Arctic University of Norway the distribution of working hours is flexible and distributed on a case by case basis. As a general principle, Assistant Professors are expected to spend up to 20% of their time on R&D work and 80 % on teaching, after time spent on other duties has been deducted. As a general norm, the time resources spent on administrative duties constitutes 5 % for academic staff in these job categories.
We offer
A stimulating working environment
Good welfare benefits
Good pension benefits under the Norwegian Public Service Pension Fund Scheme
The remuneration for Assistant Professor is in accordance with State salary scale code 1009. A compulsory contribution of 2 % to the Norwegian Public Service Pension Fund will be deducted.
Assessment
The applicants will be assessed by an expert committee. It is the committee's mandate to assess the applicants' qualifications based on the application material submitted and the job announcement.
The best qualified applicants will be selected for interviews. The interview shall among other things aim to clarify the applicant's personal suitability for the position. The applicants may be required to give a trial lecture.
Application
The application must be submitted electronically via www.jobbnorge.no and shall include:
Application letter
CV
Diplomas and transcripts (all degrees)
Written references
Contact information to 2-3 references
Documented teaching competence
A list of your academic production
Description of your academic production, stating which works you consider most important
Academic works, up to ten
The documentation have to be in English or a Scandinavian language.
General information
The appointment is made in accordance with State regulations and guidelines at UiT.
The successful candidate must be willing to get involved in the ongoing development of their department and the university as a whole.
A good work environment is characterized by diversity. We encourage qualified candidates to apply, regardless of their gender, functional capacity or cultural background. UiT and will emphasize making the necessary adaptations to the working conditions for employees with reduced functional ability.
More information about moving to Norway and working at UiT: http://uit.no/mobility
According to the Norwegian Freedom and Information Act (Offentleglova) information about the applicant may be included in the public applicant list, also in cases where the applicant has requested non-disclosure.