Ledig stilling på Universitetet i Sørøst-Norge
Postdoctoral Fellow in Human Performance in Complex systems
Deadline: 30.11.2020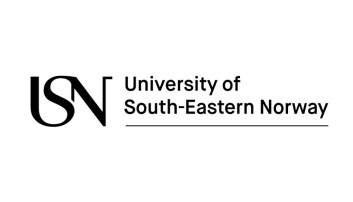 University of South-Eastern Norway
University of South-Eastern Norway has about 18 000 students and about 1500 employees. The university is organized in four faculties, with instruction and R&D activities on eight campuses. The main profile of the university is to provide socially relevant education, geared towards specific professions, and adapted to the requirements of the workplace, as well as to produce applied research and development.
The Faculty of Technology, Natural Sciences and Maritime Sciences have a vacancy for a temporary post as Postdoctoral Fellow in Human Performance in Complex systems
About the position
The position is associated with the Department of Maritime operations and reports to the Head of DeparThe Faculty of Technology, Natural Sciences and Maritime Sciences has a vacancy for a position as Postdoctoral Fellow in Human Performance in Complex systems. The appointment is for a term of 2 years, and start date will be June 1 2021.
The place of employment is the University of South-Eastern Norway, Campus Vestfold.
Responsibilities and duties
We are seeking applicants who have interest and ability to conduct high quality research, within an EU funded project focusing on academic-industry research collaboration. The successful applicant is expected to be actively engaged in ENHANCE project (web link: https://enhanceh2020.eu/ ). The candidate will be expected to work with our national and international project partners, travel for extended research stays at international institutions located throughout Europe and Asia, conduct research activities, write reports and communicate with the project consortium and support in administrative tasks also. The candidate will be required to participate in international travel and exchange for extended collaboration with our consortium partners (lasting several months in duration at a time). Travel for up to 18 months during the 2-year employment period is a requirement for this position in carrying out research duties for ENHANCE, also requiring a high degree of independence and communication skills. The candidate will work closely (under supervision) with Professor Salman Nazir and Associate professor Steven Mallam in Training and Assessment Research Group (http://targlab.com/).
A brief background on the ENHANCE project:
ENHANCE specifically investigates Human Performance issues for maritime applications by utilizing knowledge sharing between process and maritime industries. This project aims to bring together the expertise of engineers, psychologists, human factors specialists and operators to generate solutions to cope with technological development. The project has two main objectives: a) to better understand the human role in complex socio-technical systems through close collaborations between the academic and non-academic sectors; and b) to develop new training and performance assessment methodologies designed to enhance the human performance.
Qualifications
Applicants must have a Norwegian doctorate or equivalent education abroad within the topics of Nautical Sciences, Human Factors, Training and Assessment (pedagogy), Cognitive Psychology, or any relevant research field. The applicant must have gained the degree within the application deadline.
The staff at the faculty work within subject teams to a large extent, and the candidate must be motivated to share his or her knowledge and cooperate.
The nature of the project dictates that the applicant is creative, innovative and can work independently. An ideal candidate should have excellent communication and collaboration skills to be able to work in a multicultural environment with colleagues and partners from all over the world. Significant flexibility in travelling and mobility (i.e., secondments in the project ENHANCE, https://enhanceh2020.eu) is expected form the candidate.
We offer
A professionally stimulating working environment.
Good opportunities to develop your career and your academic skills
A good social environment
Attractive welfare benefits in the Norwegian Public Service Pension Fund.
Opportunity for physical activities within working hours
Salary
The position as postdoctoral fellow (postdoktor) (code 1352) is placed in the state salary scale at levels 59-74, depending on seniority. In special cases, higher salary may be considered.
A statutory contribution will be made from the employee's salary to the state pension plan.
Additional information
The Academic Appointments Board is responsible for appointments to academic positions at University South-Eastern Norway. An expert assessment of applicants will be carried out. Short-listed candidates will be called in for interviews and must be prepared to present and discuss their projects.
The successful applicant must comply with the laws, regulations and agreements that apply to the position.
It is an aim of personnel policy that the academic staff of University South-Eastern Norway should reflect the composition of the general population. It is therefore a personnel policy objective to achieve a balanced age and gender composition on the faculty and to recruit people from ethnic minority backgrounds. People from ethnic minority backgrounds are encouraged to apply for the position.
According to the Norwegian Freedom of Information act § 25 2 paragraph, information about the applicant may be included in the public applicant list, even though the applicant has requested non-disclosure. The applicant will be informed if his/her request has been declined.
Contact information
For more information about the position, please contact:
Head of Department Anne Kari Botnmark, email: [email protected] or
Professor in Training and Assessment/Head of Training and Assessment Research Group, email: [email protected]
For questions regarding the recruitment process, please contact:HR Advisor Kari L Foss-Pedersen, email: [email protected]
How to apply
University South-Eastern Norway uses online applications. We therefore ask applicants to register their application and CV online by clicking on the "Send application" link.
The application must include the following documents:
Cover letter (statement of motivation, research interest and a statement on when the applicant can start the earliest if selected)
CV including certified diplomas and certificates from university college/university
Doctoral dissertation
A 5-page (maximum) research plan within the topics of Human Performance/ENHANCE
Any scientific publications and a list of these
Three references (contact information)
Documentation of English language proficiency (i.e.: IELTS, TOFEL etc.) if the applicant is not a native English speaker or did not have instruction in English medium during his/her university studies.
Please note that all documents must be translated into English or a Scandinavian language by an authorized translator.Please note that all documents must be in a Scandinavian language or in English. Any translations must be certified.
Click here to read more about the recruitment process for scientific posts at the University of South-Eastern Norway.
Each applicant is responsible for ensuring that the requested documentation has been uploaded with the application within the application deadline!