Ledig stilling ved UiT Norges arktiske universitet
Postdoctoral Research Fellow on the project KLEB - GAP at Department of Medical Biology
Deadline: 29.11.2019
About the Position
The Faculty of Health Sciences, Department of Medical Biology (IMB) has a Postdoctoral Research Fellow position available for commencement from January 1st, 2020, for a period of two years.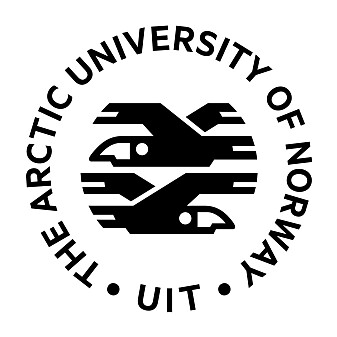 UiT The Arctic University of Norway
UiT The Arctic University of Norway is a multi-campus research university and the northernmost university of the world. Our central location in the High North, our broad and diverse research and study portfolio, and our interdisciplinary qualities make us uniquely suited to meet the challenges of the future. At UiT you can explore global issues from a close-up perspective.

Credibility, academic freedom, closeness, creativity and commitment shall be hallmarks of the relationship between our employees, between our employees and our students and between UiT and our partners.

The Faculty of Health Sciences represents a newly created entity gathering almost all possible health study programs. This facilitates an unique interdisciplinarity and innovation in health education and research. We work closely with the services in the North to solve tomorrow's challenges.
The postdoctoral fellow will work on a large multidisciplinary project entitled "Klebsiella pneumoniae - a key driver in the global spread of antimicrobial resistance and a target for new approaches in diagnostics, surveillance and alternative therapeutics (KLEB-GAP)". The project is coordinated by the IMB. The activity of the candidate is co-funded by the Trond Mohn Research Foundation and UiT. There will be a possibility for a one-year extension.
IMB will be the workplace for the candidate with more than 200 staff members from all over the world. The department consists of 13 research groups performing fundamental biomedical research including cancer, cardiovascular diseases, the immune system, host-microbe interactions and antibiotic resistance. The position is affiliated to the research group for host-microbe-interactions. IMB provides education for students in medicine, dentistry, biomedical laboratory sciences, biomedicine and pharmacy programs. For more information consult UiT - Department of Medical Biology
Contact
Further information about the position and UiT is available by contacting:
About the project
The overall aim of the KLEB-GAP project is to explore Klebsiella pneumoniae (Kp) -reservoirs using a first-in-kind One Health approach to develop new antimicrobial resistance diagnostics, innovative surveillance methods, and evaluate bacteriophages as treatment against multidrug resistant Kp. The project will explore the presence, persistence, and transmission of Kp and related antimicrobial resistance determinants within and across human, animal, and marine reservoirs through advanced genomic and bioinformatic analyses of large prospectively collected samples. The project will provide new knowledge for: further development of global surveillance methodology to monitor the flow of Kp and related antimicrobial resistance across sectors, the development of whole metagenomic sequencing beyond the state-of-art for diagnostics and surveillance of Kp-clonal lineages involved in antimicrobial resistance dispersion and pathogenicity, and pre-clinical efficacy studies of bacteriophages as treatment of colonisation and infection by multidrug resistant Kp.
The project takes advantage of the unique Norwegian human (NORM) and animal (NORM-VET) antimicrobial resistance surveillance infrastructure, the Institute of Marine Research/Norwegian Food Safety Authority sampling systems in the marine environment, the interdisciplinary antimicrobial resistance One Health Norwegian K. pneumoniae-network (NOR-KLEB-NET; www.nor-kleb.net), and the ongoing Norwegian human K. pneumoniae-studies (NOR-KLEB) to access animal, human, and environmental K. pneumoniae-reservoirs/-strains/-genomes with relevant metadata. The project involves six Norwegian institutions including UiT, Stavanger University Hospital, University Hospital of North-Norway, Norwegian Veterinary Institute, Institute of Marine Research and ACD Pharma, an industry partner as well as four renowned international partners represented by Karolinska Institute (Stockholm), Institut Pasteur (Paris), Queens University of Belfast, and Monash University (Melbourne).
Responsibilities
The successful applicant will be involved in research conducted at IMB in close collaboration with national and international partners in the KLEB-GAP consortium. The research activities will focus on the ecology of Klebsiella pneumoniae (Kp) in the human reservoir; development and implementation of shotgun metagenomic sequencing, isolation and analytical examinations including population structure and pangenome analysis of Kp from different human samples, data analysis and publication of results and participation with presentations on project meetings. The activity will be in close collaboration with other researchers examining animal and marine reservoirs of Kp.
Required qualifications
To be awarded the position of Postdoctoral Research Fellow, a Norwegian doctorate degree is required, or a corresponding international doctorate degree which is recognised as being equal to the Norwegian doctorate degree.
A requirement for starting in the position is the completion or submission of a relevant PhD degree in bioinformatics, computational biology, bacterial genomics or related field of study. Experience from work with metagenomic data is a strong advantage. Strong skills in bioinformatics, programming and biostatistical analysis of large datasets is considered important. Knowledge in biology/microbiology is desirable. Applicants must have documented knowledge of English, which meets the requirements as stated in the Norwegian general university and college admission requirements.
We seek a candidate with strong skills in microbial bioinformatics, computational biology, bacterial genomics, and/or related field of study.
We are looking for a person with strong written and oral communication skills and the ability to work analytic, independently and with collaborators.
We will evaluate personal suitability and motivation for the position.
We offer
Interesting work tasks in a cutting edge research project
A vibrant international research community
A good academic environment with dedicated colleagues
Good career opportunities
A large degree of independence in work
State-of-the-art research infrastructure
Flexible working hours and a state collective agreement
Pension scheme through the state pension fund
Working and payment conditions
The successful candidate must also be willing to get involved in the ongoing development of their department and the university as a whole.
National and international trends show that mobility and independence for young researchers are important for achieving external funding at national and international level, and consequently will be important for the prospect of establishing a permanent scientific position in the future.
The following shall therefore be applicable when employed in postdoctoral positions:
Unless special circumstances indicate otherwise, postdoctoral projects shall be planned with stays abroad. The duration should take into consideration the framework of the overall project.
Postdoctoral projects must be planned so that the candidate is given sufficient opportunity to develop professional independence within the framework of the overall project.
In order to achieve a targeted use of the postdoctoral position, and to strengthen the employee's career development, a development plan must be available no later than three months after the appointment contract is signed. The development plan must be approved by the immediate leader with personnel responsibility.
Remuneration of post doc positions is in accordance with the State salary scale code 1352. A compulsory contribution of 2% to the Norwegian Public Service Pension Fund will be deducted.
How to apply
Applications must be sent electronically via www.jobbnorge.no and must include:
Cover letter explaining your motivation and research interests
CV – containing a complete overview of education, positions and academic work
Diplomas and transcripts of Bachelor's and Master's degree or equivalent (in original language and translated)
Master thesis, PhD thesis and any other academic works
List of academic works up to 15 academic works. The doctoral thesis is here counted as one work.
Description of the attached works, and a short description of other works to show breadth of output
References with contact details
Documentation on English proficiency
Proficiency in the English language can be documented in the following ways:
Diploma from a Norwegian upper secondary school with both spoken and written English (140 hours)
TOEFL (Test of English as a Foreign Language)
IELTS (International English Testing Service)
Completed university degree in the field of English language or literature
One year's completed university studies in Australia, Canada, Ireland, New Zealand, the UK or USA, for which English was the language of instruction.
The documentation has to be in English or a Scandinavian language.
We only accept applications through Jobbnorge. Applications will only be considered if all requested application documents are received before the application deadline.
Assessment
The applicants will be assessed by an expert committee. The committee's mandate is to undertake an assessment of the applicants' research qualifications based on the application documents and related to the requirements for the position.
The applicants who are assessed as best qualified, will be called to an interview. The interview shall, among other things, aim to clarify the applicant's personal suitability for the position and motivations.
General information
The appointment is made in accordance with State regulations and guidelines at UiT.
You can find more information on the website Inbound scholars and staff.
We look forward to receive your application!