Ledig stilling ved UiT Norges arktiske universitet
Postdoctoral Research Fellow in machine learning for oncological image analysis
Deadline: 21.11.2019
About the Position
Faculty of Science and Technology has a vacant position as Postdoctoral Research Fellow. The position is attached to the UiT Machine Learning Group at the Department of Physics and Technology. It is affiliated with the project "Targeting tumor microenvironment: Boosting PET-based diagnostics and therapies" and the Coastal Collaboration within PET image research, which involves universities and university hospitals in Tromsø, Trondheim and Bergen, Norway. The appointment is for a period of four years.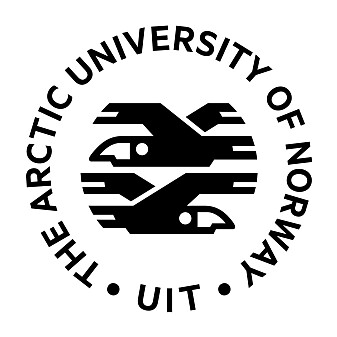 UiT The Arctic University of Norway
UiT is a multi-campus research university in Norway and the northernmost university of the world. Our central location in the High North, our broad and diverse research and study portfolio, and our interdisciplinary qualities make us uniquely suited to meet the challenges of the future. At UiT you can explore global issues from a close-up perspective.

Credibility, academic freedom, closeness, creativity and commitment shall be hallmarks of the relationship between our employees, between our employees and our students and between UiT and our partners.
The position's affiliation
The Department of Physics and Technology consists of six research groups: (1) Complex Systems, (2) Energy and Climate, (3) Earth Observation, (4) Machine Learning, (5) Space Physics, and (6) Ultrasound, Microwaves and Optics. The department provides education on the Bachelor, Master, and PhD levels, and comprises 19 permanent scientific positions and a technical/administrative staff of 10 persons.
The UiT Machine Learning Group conducts basic and applied research, funded e.g. by the Research Council of Norway and by industry. The group's basic research is currently focusing on advancing deep learning, kernel machines and reinforcement learning, by synergistically coupling those paradigms. On the applied side, the group is active in health analytics, including mining of electronic health records for decision support and diagnostics, and in image analysis and computer vision research, both in a medical and in other industrial contexts.
The position's field of research
We are seeking a postdoctoral research fellow to take an active role in the group's efforts to advance machine learning for oncological image analysis. The research will be rooted in fundamental machine learning theory and recent methodologies, but shall be applied to the analysis of positron emission tomography (PET) images and hybrid modalities where PET images are combined with other medical sensors, such as computed tomography (CT) and magnetic resonance (MR) image scanners. The research will be centred on the development of algorithms for co-registration, segmentation, classification, target detection and change detection and time series analysis with multimodal medical images to support the study of the particular cancer types and medical challenges addressed by the overarching project. The research will be conducted in close collaboration with Tromsø PET Centre, located at the University Hospital of North Norway (UNN), and the PET centres and project partners in Trondheim and Bergen. Data and methodology will be exchanged across all sites.
Contact
Further information about the position and project details is available by contacting:
Professor Robert Jenssen:
Or Associate Professor and Deputy Head of Department Stian Normann Anfinsen:
Qualifications
We are looking for a motivated candidate with proven research skills and abilities to pursue her/his own research ideas in an independent manner. The successful candidate should also demonstrate aptness to work in a team.
Strong emphasis will be put on the candidates' experience in working with deep learning, and in particular convolutional neural networks. The candidate is expected to master tools such as e.g. TensorFlow, Keras, Pytorch and/or Caffe. Experience with image analysis is required, and knowledge of medical image modalities and sensors is preferred. The candidate should have experience in both theoretical and applied research work. A strong documented background in mathematics and/or statistics is needed. Publications in internationally renowned journals and conferences will be considered a strength.
For appointment as Postdoctoral Research Fellow, the applicant is required to have a Norwegian doctoral degree in the subject area concerned or a corresponding foreign doctoral degree recognised as equivalent to a Norwegian doctoral degree. If you're at the final stages of your PhD, you are also qualified to apply. Qualification as PhD is required before commencement in the position.
The main purpose of postdoctoral research fellowships is to qualify researchers for work in top academic positions within their discipline and this requires a strong commitment from the candidate. The candidate should be motivated for scientific work, and have excellent analytical and collaborative features. A good command of English and excellent communication skills are required. Emphasis is attached to personal suitability.
Application
Your application must include:
1-2 page letter of application (cover letter) highlighting the candidate's background and its relevance to the announced job
CV (containing a complete overview of education, supervised professional training and professional work)
Diplomas and transcripts from all completed degrees
Name and contact details of 2-3 references (name, affiliation to the applicant, email address and phone number)
Academic works, up to ten. The doctoral thesis is regarded as one work.
List of works and description of these (see below)
The works (published or unpublished) which the applicant wishes to be taken into consideration during the assessment process must be submitted. In addition, the applicant shall provide a description of his/her scientific production stating which works he/she considers the most important and shall therefore be the main emphasis of the assessment. A brief description of the other listed works shall also be included to demonstrate depth of production. These descriptions shall be an attachment to the application.
Documentation has to be in English or a Scandinavian language. We only accept applications through Jobbnorge.
We offer
Involvement in an interesting research project
A good academic environment with dedicated colleagues
A large degree of independence in work
Flexible working hours and a state collective pay agreement
Pension scheme through the state pension fund
The remuneration for this position is in accordance with the State salary scale code 1352. A compulsory contribution of 2 % to the Norwegian Public Service Pension Fund will be deducted.
The UiT campus is located near the centre of Tromsø, a vibrant city located in Northern Norway with approximately 75 000 inhabitants. The location also offers ample opportunities for e.g., sighting aurora, hiking and skiing. More practical information for working and living in Norway can be found here: Welcome to UiT!
General information
The appointment is made in accordance with State regulations and guidelines at UiT. At our website, you will find more information for applicants.
The objective of the appointment as a Postdoctoral Fellow is to qualify for work in senior academic positions, and no one may be appointed to more than one fixed term period at the same institution.
A good work environment is characterized by diversity. We encourage qualified candidates to apply, regardless of their gender, functional capacity or cultural background. UiT will emphasize making the necessary adaptations to the working conditions for employees with reduced functional ability.
According to the Norwegian Freedom and Information Act (Offentleglova) information about the applicant may be included in the public applicant list, also in cases where the applicant has requested non-disclosure.