Ledig stilling ved UiT Norges arktiske universitet
Postdoctoral Research Fellow in Arctic food web ecology
Deadline: 15.02.2020
The position
A position as Postdoctoral Fellow in Arctic food web ecology is available jointly at the Department of Arctic and Marine Biology (AMB) within the research group Arctic Marine System Ecology at UiT and at the Institute of Marine Research. The position is a fixed term for a period of three years.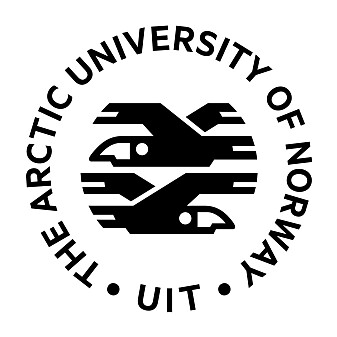 UiT The Arctic University of Norway
The Faculty of Biosciences, Fisheries and Economics (BFE) consists of Department of Arctic and Marine Biology, Norwegian College of Fishery Science (NFH) and School of Business and Economics. The main task of BFE is to conduct teaching and research dissemination at a high national and international level within all relevant fields. Prioritized research areas are aquatic and terrestrial ecosystems, climate, life in the arctic, marine bioprospecting, fish health, seafood products, business and macroeconomics, resources and environment, markets and management of marine resources. The interdisciplinary profile of the faculty provides good opportunity to develop research projects involving several research groups at the faculty according to its strategy.
UiT The Arctic University of Norway, The Faculty of Biosciences, Fisheries and Economics (BFE) and Institute of Marine Research seek to fill the three year post-doc position affiliated with the research project The Nansen Legacy. The successful candidate will be appointed at UiT, but given this position is shared between UiT and IMR it will be localized for an equal amount of time at each institute's site, starting at UiT.
The Department of Arctic and Marine Biology (AMB) includes 6 research groups. Research and teaching at AMB has a broad span, from molecular mechanisms at cellular/subcellular levels via studies of adaptations at the organismal level, to ecological interactions in aquatic and terrestrial environments. The staff counts 52 permanent scientists, 28 technicians, 9 administrative positions and 65 temporary employees (researchers, postdocs, PhD research fellows, technicians).
The Institute of Marine Research is one of Europe's largest centers of marine research. IMR has a staff of around 750 and a wide range of research facilities and laboratories of high international standard. The Institute owns and operates six research vessels. The main offices are in Bergen, while the position will be part-time located at The Department in Tromsø.
The Nansen Legacy is the Norwegian Arctic research community's joint effort to establish a holistic understanding of the changing marine Arctic climate and ecosystem. The project provides a scientific knowledge base needed for future sustainable resource management in the northern Barents Sea and adjacent Arctic Basin. The Nansen Legacy is a collaborative project between ten Norwegian research institutions, and runs from 2018-2023. Activities in the project include national and international cooperation and cruises with the new, ice-going research vessel Kronprins Haakon. A total of 50 PhD students and post-docs work in the project team.
The position's field of research
The research focus of the 3 year post-doc position is on food web ecology of the seafloor ecosystem in the northern Barents Sea and adjacent Arctic Basin. The approach will include use of trophic markers such as stable carbon and nitrogen isotopes and fatty acids.
Research questions may be related to gradients in trophic structure of benthic organisms along shelf-to-basin gradients, between Atlantic and Arctic water masses, and/or among seasons. Conducting turnover experiments is desirable in order to assess the time period reflected in organism tissue. The successful applicant is expected to participate in Arctic fieldwork as well as project-related meetings and conferences, and may be involved in student advising.
Contact
Further information about the position and UiT is available by contacting Professor Bodil Bluhm:
Qualification requirements
Minimum requirements for this position include a PhD degree in biology, marine biology or ecology, zoology, marine science or similar field. The candidate must document experience in trophic ecology research through a publication record on the topic in international peer-reviewed journals as well as through conference presentations. Experience with experimental work and field-based sampling is an advantage, as are strong quantitative skills. Advanced written and oral communication skills in the English language are a requirement, and skills in Norwegian or another Scandinavian language are desirable. The successful candidate must provide a suggestion for a potential 3-year project suitable for this position.
We are looking for an early career researcher with a positive attitude towards collaborative research.
Application
Your application must include:
Cover letter explaining your motivation and research interests
Suggestion for potential post-doc project to be conducted including a progress plan (2 pages excl. references)
CV containing a complete overview of education, professional training and professional work
Diplomas and transcripts from completed degrees
Documentation of English language proficiency
Two reference letters and contact information for references
List of works using conventional journal citation
Description of key messages of published work
During the assessment, emphasis will be on your potential for research, motivation and personal suitability for the position.
The main objective of the appointment as a post-doctoral research fellow is to qualify for work in senior academic position. No one may be appointed to more than one fixed term period as a Postdoctoral Research Fellow at the same institution.
The documentation have to be in English or a Scandinavian language. We only accept applications sent via www.jobbnorge.no.
We offer
Involvement in an interesting research project
A good academic environment with dedicated colleagues
A large degree of independence in work
Flexible working hours and a state collective pay agreement
Pension scheme through the state pension fund
Remuneration of Postdoctoral Fellow positions are in State salary code 1352. In addition to taxes, a further 2% is deducted for the Norwegian Public Service Pension Fund.
If you receive a personal overseas research grant from The Research Council of Norway (NFR) it is possible to apply NFR for an extension of the fellowship period corresponding to the length of the stay abroad (minimum three months, maximum 12 months).
The working hours will be utilized for research, research-related activities and research administration.
General
A good work environment is characterized by diversity. We encourage qualified candidates to apply, regardless of their gender, functional capacity or cultural background. UiT and will emphasize making the necessary adaptations to the working conditions for employees with reduced functional ability.
The appointment is made in accordance with State regulations and guidelines at UiT. At our website, you will find more information for applicants.
According to the Norwegian Freedom and Information Act (Offentleglova) information about the applicant may be included in the public applicant list, also in cases where the applicant has requested non-disclosure.