Ledig stilling ved UiT Norges arktiske universitet
Postdoctoral Fellow in Optical Remote Sensing for Biochemical Water Quality Parameter Retrieval
Deadline: 17.12.2019
The position
The Department of Physics and Technology at UiT The Arctic University of Norway announces a vacant Postdoctoral Research Fellow position in the area of optical remote sensing for water quality parameter retrieval at UiT The Arctic University of Norway, Faculty of Science and Technology.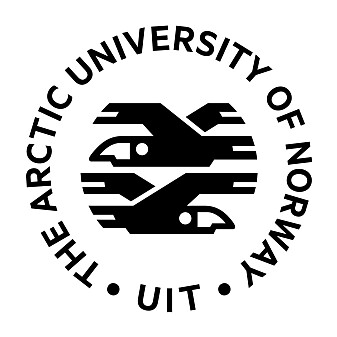 UiT The Arctic University of Norway
UiT is a multi-campus research university in Norway and the northernmost university of the world. Our central location in the High North, our broad and diverse research and study portfolio, and our interdisciplinary qualities make us uniquely suited to meet the challenges of the future. At UiT you can explore global issues from a close-up perspective.

Credibility, academic freedom, closeness, creativity and commitment shall be hallmarks of the relationship between our employees, between our employees and our students and between UiT and our partners.
The appointment is for a period of two years. The position can possibly include teaching or equivalent duties for UiT of up to 25 % of the position, implying corresponding extension of the position.
The position is affiliated with the research project The Nansen Legacy. The Nansen Legacy is the Norwegian Arctic research community's joint effort to establish a holistic understanding of a changing marine Arctic climate and ecosystem. The project will provide a scientific knowledge base needed for future sustainable resource management in the transitional Barents Sea and the adjacent Arctic Basin. It is a collaborative project between ten Norwegian research institutions, and will run from 2018-2023. Activities in the project will include international cooperation, and several cruises with the new, ice-going research vessel Kronprins Haakon.
The Department of Physics and Technology consists of six research groups: (1) Earth Observation, (2) Complex Systems Modeling, (3) Machine Learning, (4) Space Physics, (5) Ultrasound, Microwaves and Optics, and (6) Renewable energy. The department provides education at the Bachelor, Master, and PhD levels, and comprises 21 permanent scientific employees, and a technical/administrative staff of 12 persons.
The successful candidate will work in the Earth Observation group which also holds the Centre for Integrated Remote Sensing for Arctic Operations. The group consists of four permanent academic staffs and several postdocs and PhDs.
The position's field of research
The aim of this project is to increase knowledge about water quality properties and their spatial and temporal variations in the northern Barents Sea, and to develop regional adapted machine learning methodology for biochemical parameter retrieval from satellite-borne remote sensing data. In particular, imagery from the Sentinel missions will be utilized in the project, but also other space-borne missions found relevant.
The position will be engaged in:
Planning and conducting field work for collection of radiometric measurements on the sea surface and in the water column, co-located with in-situ water quality data sampling of parameters such as chlorophyll-a, color-dissolved organic matter, and total suspended matter, aiming at establishing additional match-up data; in-situ and remote sensing, for improving ocean color algorithms in Arctic waters.
Research and development of machine learning methodology for water quality information retrieval from optical satellite imagery.
Research on the combined use of optical and synthetic aperture radar (SAR) sensors for understanding the patterns and dynamics of ocean phenomena like algal blooms, oceanic fronts, and slicks.
Contact
Further information about the position, the project and UiT is available by contacting:
Qualification requirements
This position requires a Norwegian doctoral degree within a field relevant for the research theme of the position (i.e., physics, remote sensing, ocean color, machine learning), or a corresponding foreign doctoral degree recognised as equivalent to a Norwegian doctoral degree.
We are looking for a strongly motivated person, who has an excellent academic record and potential, with analytical and problem-solving skills. The suitable candidate should have expertise in:
machine learning;
remote sensing and ocean color;
image processing and statistics.
The candidate should also have experience with field work and international collaboration. It is seen as advantageous if the candidate also has experience with radiate transfer theory, inherent optical properties, apparent optical properties, optical water types, synthetic aperture radar, and deep learning.
Moreover, the candidate shall show a good command of English, both spoken and written. Since the position possibly entails teaching or equivalent duties, teaching experience and good command of a Scandinavian language can be considered an advantage.
We are seeking a candidate who is independent, flexible, creative, and committed to the job. Emphasis is given to personal suitability.
Application
Your application must include:
Application and motivation letter (max 1 page)
CV (max 2 pages)
Description of your past research project and its relevance to the advertised position (max 1 page)
Description of your academic production (track record) including highlights of three most important works for the advertised position (max 1 page)
Academic works, up to ten. The doctoral thesis is regarded as one work
Documentation of teaching qualifications (max 1 page)
Diplomas and transcripts
Three references, preferably including the PhD supervisor
Having a PhD degree is required before commencement in the position. If you are in the process of completing your PhD, you must document that you have submitted your PhD thesis by the application deadline and attach a statement from your supervisor concerning termination of your PhD studies.
All documents must be in English or a Scandinavian language. The application must be submitted electronically through Jobbnorge.
We offer
We offer an interesting project funded by the Research Council of Norway, opportunities to travel and meet other leading scientists within the field, independence in work, a fantastic work environment with nice colleagues, good remuneration, and a cosy hometown of Tromsø surrounded by the stunning landscape of Northern Scandinavia.
UiT also has good welfare arrangements for employees including beneficial arrangements for pension and insurances.
The appointment is for a period of 2 years. The position can possibly include teaching or equivalent duties for UiT of up to 25 % of the position, implying corresponding extension of the position. Remuneration of Postdoctoral Fellow positions are in salary code 1352. The starting salary is at a minimum 43 500 NOK/month in 2019. There is a 2 % deduction for contribution to the Norwegian Public Service Pension Fund. In addition, UiT pays 12 % directly to the pension fund on top of the salary.
The objective of the appointment as a Postdoctoral Fellow is to qualify for work in senior academic positions, and no one may be appointed to more than one fixed term period at the same institution.
More information about moving to Norway: http://uit.no/mobility
General
The appointment is made in accordance with State regulations and guidelines at UiT. At our website, you will find more information for applicants.
The objective of the appointment as a Postdoctoral Fellow is to qualify for work in senior academic positions, and no one may be appointed to more than one fixed term period at the same institution.
A good work environment is characterized by diversity. We encourage qualified candidates to apply, regardless of their gender, functional capacity or cultural background. UiT and will emphasize making the necessary adaptations to the working conditions for employees with reduced functional ability
UiT wishes to increase the proportion of females in academic positions. In cases where two or more applicants are found to be approximately equally qualified, female applicants will be given priority.
According to the Norwegian Freedom and Information Act (Offentleglova) information about the applicant may be included in the public applicant list, also in cases where the applicant has requested non-disclosure.